By Seth Eggert, Staff Writer
Rarely do posts on social media go viral. Even more rarely do those viral posts send someone onto a journey from 'NASCAR superfan' to NASCAR intern. About one year ago, Noah C Cornelius posted a Tweet that sent him on a journey through super-fandom, podcast host, and ultimately an internship with NASCAR Drive for Diversity.
In September 2020, Cornelius placed a bumper sticker of Bubba Wallace's No. 43 #BlackLivesMatter car and its' slogan, 'Compassion, Love, Understanding,' on the back of his own car. The then-19-year-old had only recently been drawn back to NASCAR after a seven-year hiatus that started in 2011. The Wallace bumper sticker came from the #BlackLivesMatter car that he drove for Richard Petty Motorsports at Martinsville Speedway earlier that summer.
Cornelius' father, disapproved of the message that the bumper sticker represented. After it was removed from Noah C Cornelius' car, the Waxhaw, N.C. native vented on Twitter.
https://twitter.com/NoahCCornelius/status/1303119409259712512
Little did Cornelius know, the Tweet would go viral, catching the attention of Wallace himself. In total, the Tweet garnered over 200 replies, 274 Retweets, and 5.7K likes.
"Admittedly, I joked to myself 'what if this tweet went viral,' and thought about the repercussions and stuff, but I did not put up the tweet to chase clout or anything of that sort," explained Cornelius. "Plus, I only had 200 followers in 2020, so I doubted that anyone would see it (whoops, lol). I just wanted to vent, which many people on social media do. I was just extremely frustrated with my dad and his decision to rip the sticker off my bumper.
"But I've come to understand that he was just trying to protect me from harm. After all, I'm a biracial man who lives near very politically and socially charged areas of North and South Carolina. I was extremely outspoken about Black Lives Matter on social media during a time in which it felt like the entire country was about to burn to the ground due to the immense pressure for change."
With his past experiences, Cornelius doesn't plan to casually accept the status quo. Knowing the platform that he has; the NASCAR Intern hopes to use his position to promote diversity and make NASCAR a better place for everyone.
"Regardless, I refuse to live in fear of those who say that I or anyone else is not valid due to the color of their skin, their sexuality, or what they believe," Cornelius continued. "I'm going to keep using the platform I received by going viral to stand up for those without a voice."
Sorry to hear this! Let's get you some new stuff DM me your addy bro!

Always appreciated your support!
🤘🏾 https://t.co/vWPe8crfUR

— Bubba Wallace (@BubbaWallace) September 8, 2020
Recognizing the position that he was in, Cornelius utilized his networking skills. At the time, he was a singer-songwriter that had returned home to N.C. due to COVID-19. With no access to a recording studio, and at the time a waning passion for music, Cornelius was at a crossroads. Should he continue pursuing a career in music or move into the NASCAR world?
"It was a huge decision because all I had ever known was music," admitted Cornelius. Hell, I grew up riding around with my dad while he listened to Marvin Gaye and The Isley Brothers in the car, and in a recording studio watching my father, who inspired me to pursue music, record his music. I spent six years of my life from 2014-2020 pursuing a career as a singer-songwriter, learning how to produce my own music and play the piano."
"I really saw myself as a failure and wondered what purpose I had to live," continued Cornelius. "After that one tweet went viral, I was able to meet and network with so many people within the NASCAR world. Had it not been for that viral tweet that got so many eyes on me, I would have had to work even harder to get my foot in the NASCAR door. So, I consider it a blessing, but not one I was necessarily hoping to receive."
Through his networking, several in the NASCAR community reached out to help offer Cornelius guidance in his journey. Greg Stumpff of Off Axis Paint took a chance. He offered the then-NASCAR superfan a job sweeping floors in December 2020, and eventually sanding helmets. Then, NASCAR Senior Vice President and Chief Digital Officer Tim Clark reached out, suggesting Cornelius apply for NASCAR Diversity Internship Program. Michael Carey, Kenneth Lee Jr., Wallace and others also offered their advice.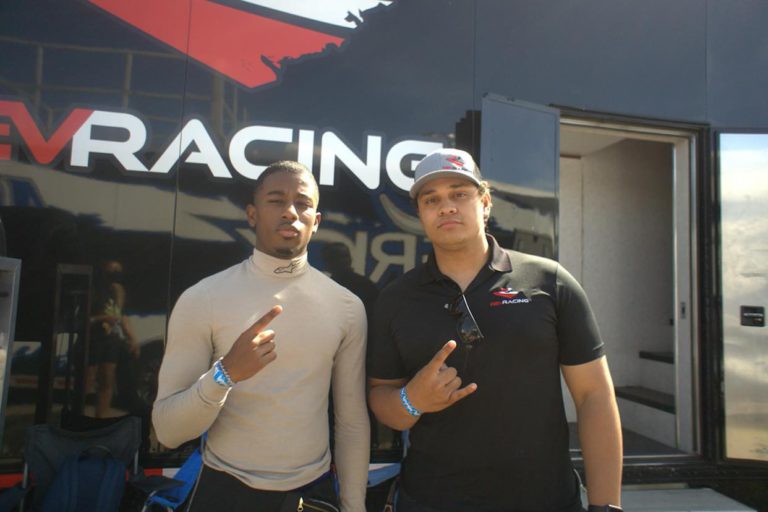 The NASCAR Diversity Internship Program is an extension of Drive for Diversity. Where Drive for Diversity offers opportunities and training to minorities and women on pit crews and competing behind the wheel, the Diversity Internship Program gives practical experience in the motorsports industry. The 10-week internship for college students ranges from marketing and public relations to licensing and sales and much more.
While working for Stumpff at Off Axis Paint, and receiving advice from many within the industry, Cornelius started his own NASCAR Podcast, Noah Talks NASCAR. He balanced scheduling, editing, and marketing the podcast while pursuing a career in NASCAR. Cornelius has had several NASCAR personalities on Noah Talks NASCAR including NASCAR Xfinity Series driver Jeremy Clements, eNASCAR Coca-Cola iRacing Series driver Malik Ray, and more.
Cornelius openly admits that he is still surprised by the whirlwind speed of his journey from NASCAR superfan to NASCAR intern.
"I know people who have spent their whole lives working just to try and get a foot in the door with this sport, whether they be spotters, artists, drivers, reporters, etc," stated Cornelius. "The fact that I went viral in September of last year, got my first job in motorsports in December, and started working for a team in April is absolutely insane. I'm not even CLOSE to being finished with this journey!
"Yes, it helps that I am a minority. But as I learned firsthand, being a minority in a majority-dominated sport can only get you so far. I've had to put in the work just like everyone else."
As an intern with NASCAR, Cornelius works primarily with Rev Racing and their social media. He's traveled with the team documenting races in the ARCA Menards Series for Nick Sanchez and Rajah Caruth. Cornelius has also worked with Rev Racing at Late Model races throughout the Southeast and the BoJangles Summer Shootout Series at Charlotte Motor Speedway.
"Noah has a long career ahead of him in the sport should he choose to continue a career in NASCAR," stated Christy Gormal, Chief Marketing Officer at Rev Racing. "His enthusiasm and passion are undeniable. He has spent the summer interning with us at Rev Racing and has proven to be a valuable contributor in many ways. He aligns well with the mission of our program. As his internship comes to a close, I am certain this is not the last you will see of this go-getter."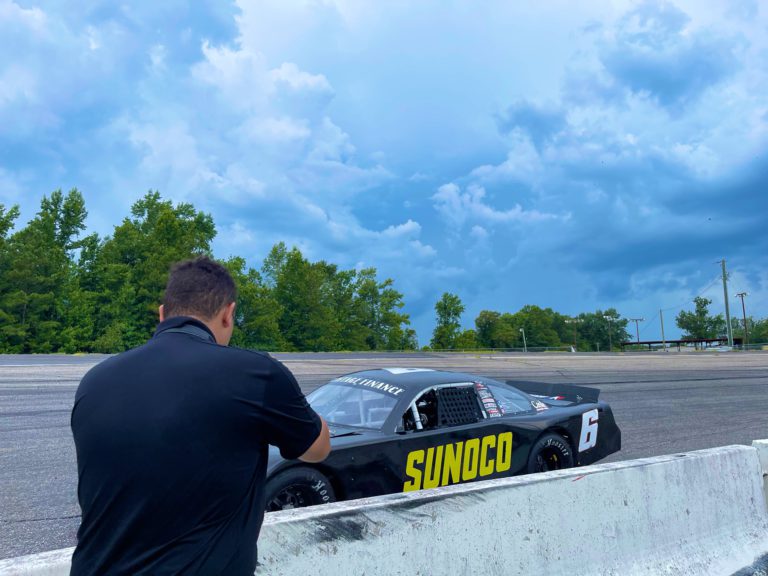 Over the past year, NASCAR has committed to a much more inclusive and diverse future. The sanctioning body created a Diversity Committee that spans the industry and banned the Confederate Flag. They also partnered with The Trevor Project, Urban Youth Racing School, Women's Sports Foundation and more.
"With the direction NASCAR has headed recently, I feel like there is real opportunity for continued, long-lasting change," emphasized Cornelius. "Internally, NASCAR has done so much to back this up. I've seen it firsthand.
"But what about externally, especially on the media side of things? What do the big names doing pre-race/post-race coverage, pit-road reporters, commentators etc. all have in common? They are all Caucasian. Now, that's not a bad thing because they are all fantastic at their jobs. In fact, I have huge respect for the Larry McReynolds, the Mike Joys, the Marty Sniders. But we need more Brad Daughertys, Jesse Iwujis, and Josh Sims'.
"That's why even though I'm a PR intern right now. I have dreams of being on camera, doing stuff on race day. I want people to see just how diverse NASCAR Media is and can be."
Overall, Cornelius is more thankful to all of those that have offered him advice, guidance, and support through his journey.
"Not a day goes by where I'm not saying, 'thank you' to someone," a thankful Cornelius stated. "Whether it be someone who said they listened to my podcast, or someone with 20 years of experience in NASCAR offering me advice, so many people have played a part in me getting here. NASCAR is a team sport. It's only fitting I've had a village who's believed in me every step of the way. There's just one thing left for me to do: get to a position where I can pay it forward."
Although Cornelius' internship has come to an end, he will continue with Rev Racing as their Public Relations and Social Media Specialist. The now-former NASCAR intern is thankful that he will continue his work inside the NASCAR industry.
Featured Photo Credit: Photo Courtesy of Noah C Cornelius / Rev Racing