By Seth Eggert, Staff Writer
As the NASCAR Xfinity Series moves on to United Rentals 200 at Phoenix Raceway, Brandon Brown aims to be on the offensive on track.
The Woodbridge, VA native has a best finish of third at the 1-Mile oval in last year's edition of this race. In total, Brown has six career starts at the track. Last year, pit strategy moved the 28-year-old up the running order. For the 2022 running of the United Rentals 200, Brown hopes to repeat the same success.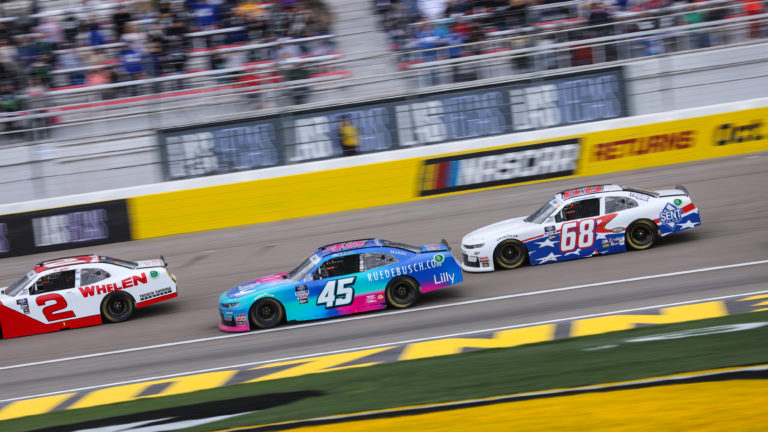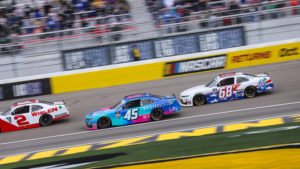 "Going into a weekend to a track where you have better results, that typically is something that puts your head a little higher," stated Brown. "It goes back to a comfort zone for me, which is short track racing. We always do a lot better there, especially when it comes to places that are more driver dependent, not as crucial on equipment like you'll see with the cookie cutter mile and a half tracks that we race. It gives us a little more versatility."
That versatility can help Brown in the points standings. Heading to Phoenix, the driver of the No. 68 TradeTheChain.com Chevrolet Camaro SS is in range of the final playoff position.
A smart race for the Brandonbilt Motorsports driver will aid in those efforts. Races at Phoenix often see the field spread out to six-wide or more entering Turn 1. On the offensive, drivers can take advantage of that opportunity to gain positions. It also means positioning the car in the right place at the right moment.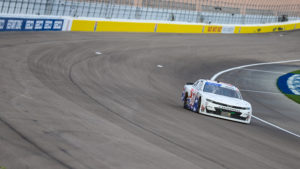 "We got to play smart, be in the right place at the right time, and put ourselves in a good position, good pit stops," explained Brown. "Phoenix is a track where if it comes down to a late-race restart, you have got to be on your toes and be on the offensive side. We see those restarts go six-wide into Turn 1, so we're going to be heavy on the offensive mindset.
"We're really just building a playbook. We'll see if our offensive strategy works and what we need to do on track to be fast."
The United Rentals 200 is Saturday, March 12, at 4:30pm on Fox Sports 1.
Featured Photo Credit: Photo by Rachel Schuoler / Kickin' the Tires.