By Seth Eggert, Staff Writer
For the 2023 eNASCAR Coca-Cola iRacing Series Team Dillon eSports features a pair of drivers that push each other to do better on track.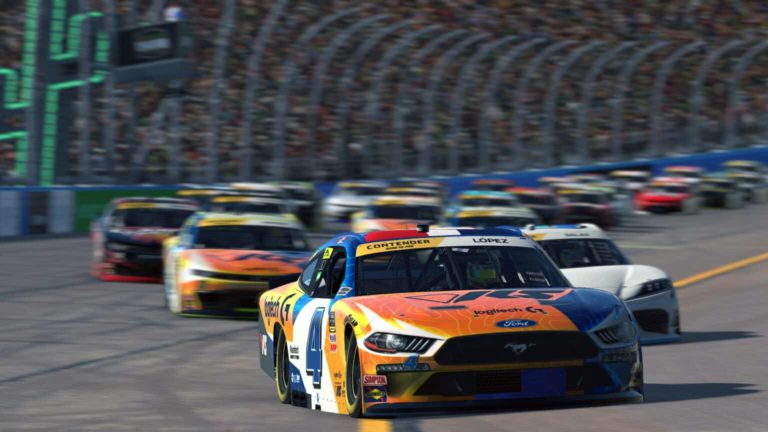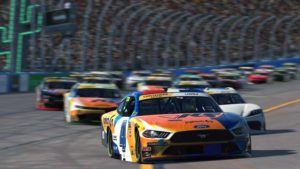 For Jordy Lopez Jr, he will drive the legendary No. 3 Chevrolet Camaro ZL1 after a long journey to the series. Both of Team Dillon's 2023 eNASCAR drivers are rookies. For Lopez, it marks the end of a long journey. His first attempt to reach eNASCAR's Premier Series came in 2020.
Three years later and two runs through the eNASCAR Contender iRacing Series and Lopez reached the mountain top. The Altus eSports driver is joined by several backend alliance teammates.
"(Making the eNASCAR Coca-Cola iRacing Series) means the world," Jordy admitted. "It was a long year of going through the Road to Pro process again. Things were kind of nerve wracking going into Contender considering how it ended last year, but I have a group of guys that worked hard, and we were able to do our best to bring at least four of us in."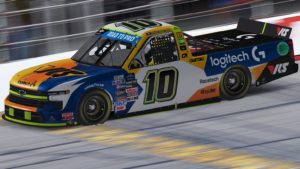 Meanwhile, Tucker Minter's outlook on making the eNASCAR Coca-Cola iRacing Series is a bit different. This provides him the opportunity to be able to compete in NASCAR, at least virtually. Minter, who will drive the virtual No. 33 Chevrolet, was quick to point out that iRacing provides an opportunity for people to compete even if they don't have the capability to race in real-life.
"It's just super cool to actually be in the series," Minter said. "I've always wanted to be a racecar driver and I feel like iRacing kind of provides an avenue for people who their family doesn't race or doesn't have the means to race. It's been super rewarding to finally make it."
Both Lopez and Minter represent the Altus eSports setup team on the backend. As teammates the duo often have a friendly rivalry that pushed them to run better. That, in turn, leads to better setups and better race results.
"I feel like Tucker, as a driver, pushes me to do better and vice versa," Lopez explained. "It's been like that all year, and on our team, me and him are very close in speed, so we just build off of each other as far as like our practice goes."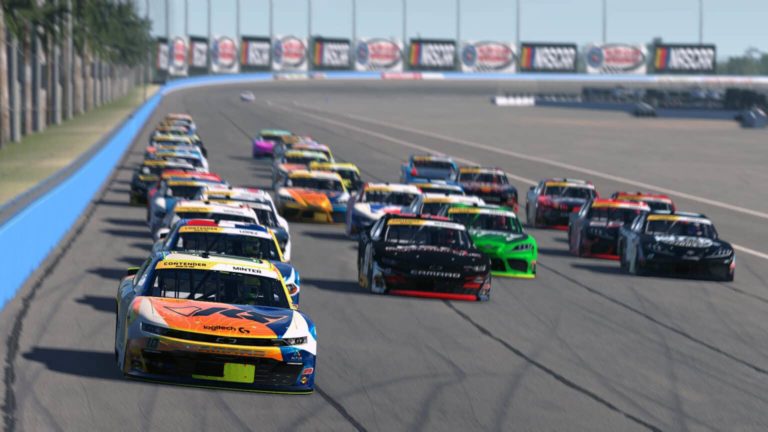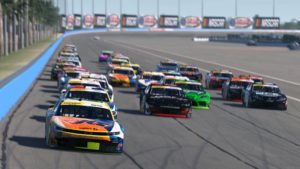 Throughout both parts of 'Road to Pro,' the eNASCAR Qualifying iRacing Series and eNASCAR Contender iRacing Series, Lopez and Minter were close on track. That has already left Minter wanting more as he was out-qualified twice by his teammate.
"Jordy and I know that the benefit for us is that we really push each other," Minter stated. "I think you saw that in Road to Pro Qualifying and Contender series, where Jordy and I qualified within a thousandth of a second of each other, twice. Which I'm still bitter about, because I was on the losing end of that both times and I thought I was faster in qualifying both of those weeks."
The push and pull between the two drivers equal a consistency that Team Dillon eSports will need in the team championship. Having both drivers close on track gives the organization an opportunity to maximize points, similar to Stewart-Haas eSports and XSET in recent years.
"Having a teammate that pushes you to a high level, (Jordy) doesn't really do the setup stuff as much as I do," Minter continued, "but it helps me out if I've been sitting there working on the setup and I'm feeling really comfortable.
"Jordy would come out and I see that he's quicker than me. Now it's time to work on my driving versus work on the setup, or vice versa. He already sees what I'm doing. It pushes him and it's fun."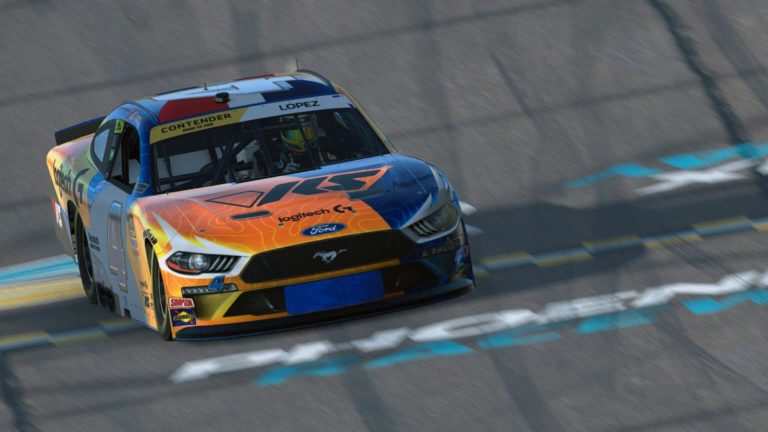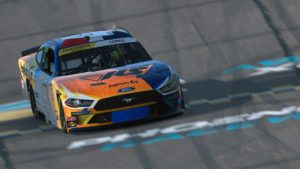 Being a rookie, Lopez is keeping his goals realistic. Besides becoming one of the newest winners in the series, he wants to avoid relegation. Only one rookie in the past three years has been able to achieve that feat.
"My goal realistically is, since I'm a rookie, [that] I'm not really expecting much, but I do want to get a win," Lopez admitted. "I want to at least make the playoffs for my first year, but if not that, I want to stay in the Top-20 to not have to do Contender again.
"I learned a lot during contender. If I just stop overthinking things, things just happen. If you practice hard enough, things will come your way. That's the philosophy I'm going to take, and I'm just hoping for the best."
Much like Lopez, Minter admits that the rookie class each year have not had stellar rookie seasons. Despite that he, like the rest of the field, has an ultimate goal of making the eNASCAR Championship Four.
Realistically, Minter, like his teammate, hopes to avoid relegation. His ideal rookie season would have a handful of top-five and top-10 finishes.
"I would say it's definitely a goal to make the Championship Four, but historically at the rookie season for a lot of people in Coke is not stellar," Minter stated. "One goal is to not be relegated. Even though I like racing the Xfinity car, I don't want to have to face that again. I'd be happy with three top-fives and six Top-10s. I think that's a realistic goal for somebody new to the series."
Whether both Lopez and Minter can join Donovan Strauss as rookies that have avoided relegation, only time will tell. Regardless, the duo will continue to push each other throughout the season, likely improving their results as the 2023 eNASCAR Coca-Cola iRacing Series progresses.
The season unofficially begins with the 2023 eNASCAR Clash on Tuesday, January 31 at 9:00 p.m. ET. All eNASCAR races are streamed live at enascar.com/live.