By Seth Eggert, Staff Writer
After a successful first season with Kligerman Sport, Valvoline returns to sponsor their two eNASCAR Coca-Cola iRacing Series entries.
Valvoline will adorn Isaac Gann's virtual No. 44 Chevrolet Camaro ZL1 1LE throughout the 2021 season. Meanwhile Zerex by Valvoline will be on board Bob Bryant's No. 77 Chevrolet Camaro Zl1.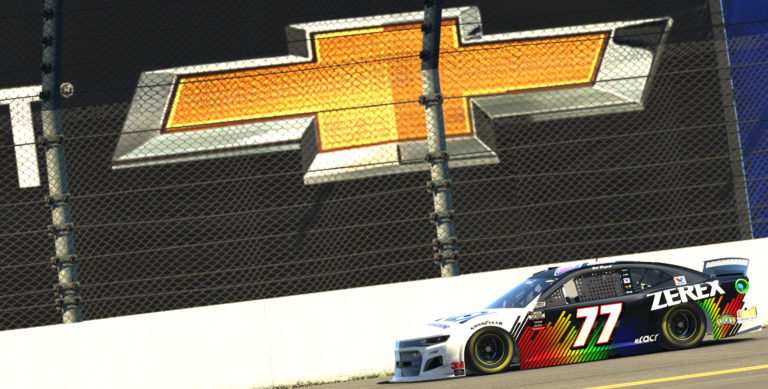 "Our relationship with Valvoline may still be new but what we have accomplished together has been amazing to be a part of," team owner Parker Kligerman explained. "I've loved working with the whole Valvoline team from the content we make to their enthusiasm for eNASCAR and iRacing. For 2021 we have taken the two best looking cars in the series to another level. I can't wait to see them in the virtual victory lane."
Kligerman Sport finished fifth in the team standings in 2020. The duo of Logan Clampitt and Bryant pushed the team up the standings, despite Clampitt missing one race.
Bryant joined Kligerman Sport midway into the 2020 eNASCAR Coca-Cola iRacing Series season. The eNASCAR driver has over 1,000 starts across iRacing's various oval series with 330 victories. Bryant has 758 career top-five finishes and 206 poles on ovals. In eNASCAR competition last year, he finished 16th in points with two top-five and three top-10 finishes.
Like his teammate, Gann also has over 1,000 starts across iRacing's oval series. He joins Kligerman Sport after winning the eNASCAR iRacing Pro Series championship during the winter. Gann swept the final three races of the series to cap off his title.
In 1,002 oval starts, Gann has 362 career victories. He also has 676 top-five finishes and 309 poles.
Both drivers have already started 2021 with victories on iRacing. In nine starts this year, Bryant has one victory while Gann has five victories in 15 iRacing oval series starts this year.
During the off-season, Kligerman Sport moved from Toyota Racing to Team Chevy. The Chevrolets of Bryant and Gann will debut the Valvoline colors in the eNASCAR Coca-Cola iRacing Series opener at Daytona International Speedway.
Feature Photo Courtesy of Kligerman Sport