By Seth Eggert, Staff Writer
Over the past year, Vincent Delforge, known to many as '@nascar_vd' or simply 'VD,' has contributed to Kickin' the Tires, but has been privately fighting a health battle. Unfortunately, Delforge's battle with cancer is not going well and his life could be over within a year. As such, he has pledged to help others.
In 2010, Delforge was diagnosed with small cell renal adenocarcinoma. Since that day, the former Racing-Reference historian has been receiving dialysis treatments. He's also had a lung transplant, which was successful. However, the race against time has taken its' toll. His cancer recently metastasized. It's spread to his liver and to his new lungs.
"I received bad news this morning," Delforge confided to Kickin' the Tires. "My cancer has just won a new battle against me. It has become widespread. I now have metastases to the liver and to my new lungs. I'm going to start new chemotherapy in addition to a resection of the hardest hit lung lobe. If the treatment works, I can have more than 50% life expectancy at five years. Otherwise, my hope will be limited to this year perhaps. Don't be sad for me. That's life, that's how it is."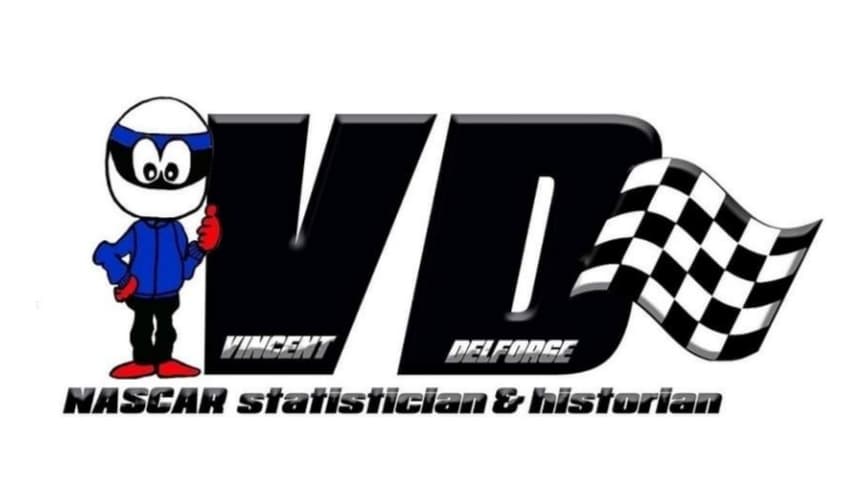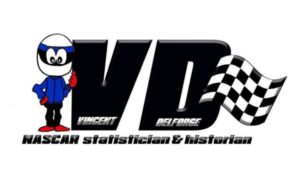 However, Delforge does not want the story to be about him. The longtime NASCAR statistician and historian has long helped others. He sponsored Derek Kraus in Super Late Models and Bobby Hillis Jr. in the ARCA Menards Series West. Delforge has decided that for every car that runs his NASCAR statistician & historian logo, he will donate $100 to cancer research. The charity he has chosen to receive the donations is The Hope Foundation for Cancer Research.
"I have just decided to share (my personal wealth) with others who are also suffering from cancer," Delforge explained. "Had the idea of donating $100 for each VD logo that appears on a car per race. I just published this (on my Facebook) concerning the West Series, but this is valid for all NASCAR series."
Delforge has written articles for Kickin' the Tires on the ARCA Menards Series West, as well as, the National ARCA Tour and East division. The 65-year-old Belgian has also written for NASCAR WORLD, Stockcar World and Onroule. Delforge first fell in love with NASCAR by watching the 1964 World 600 at Charlotte Motor Speedway.
Ultimately, Delforge does not wish for people to feel sorry for him. Rather, he hopes that anyone who was to read his story will choose to donate to help others. Those who wish to donate to The Hope Foundation for Cancer Research can click here.
Featured Photo Credit: Photo by Vincent Delforge.