By Jerry Jordan, Editor
A lot of NASCAR Cup Series drivers drop down and race in the Xfinity Series from time to time to get a feel for the track and more seat time but A.J. Allmendinger, who won the pole for Saturday's Pennzoil 150 and will race in the Verizon 200 Cup Series race, on Sunday, said at the Indianapolis Motor Speedway Road Course doing double duty can be confusing.
For years, fans have complained about Cup Series drivers racing in the Xfinity Series but there are competitive reasons for doing so. This week, Allmendinger, who won the Cup Series race in 2021, said he is racing both events for Kaulig Racing but there is a major difference in shifting and the new Cup car's handling.
"It can, of course, you get more laps on the racetrack and you can, kind of, adapt to both cars even if they handle a lot different," Allmendinger said. "But you know, like on these road courses, it is actually a lot harder because you have to change your brake markers a ton.
"And you have to remember, okay, this is where the brake marker is in Xfinity and then you jump in the Cup car and it is a lot deeper. And then once you jump back in the Xfinity car you've got to, kind of, remember where everything is. So, it's been a challenge. I enjoy it but for sure, the ovals, you learn certain nuances, it's not you taking everything over from one car to the next but there are certain nuances that help. Road course racing has been a little bit more of a challenge. But at the end of the day, laps are laps and it helps."
Fans will have to see if Allmendinger can overcome going from an H-pattern shifter in Xfinity to a sequential gearbox (shifting backward and forward) in the Cup Series on Sunday. Once again, Allmendinger proved he has the H-patterns locked down as he dominated the race on Saturday and finished with the win.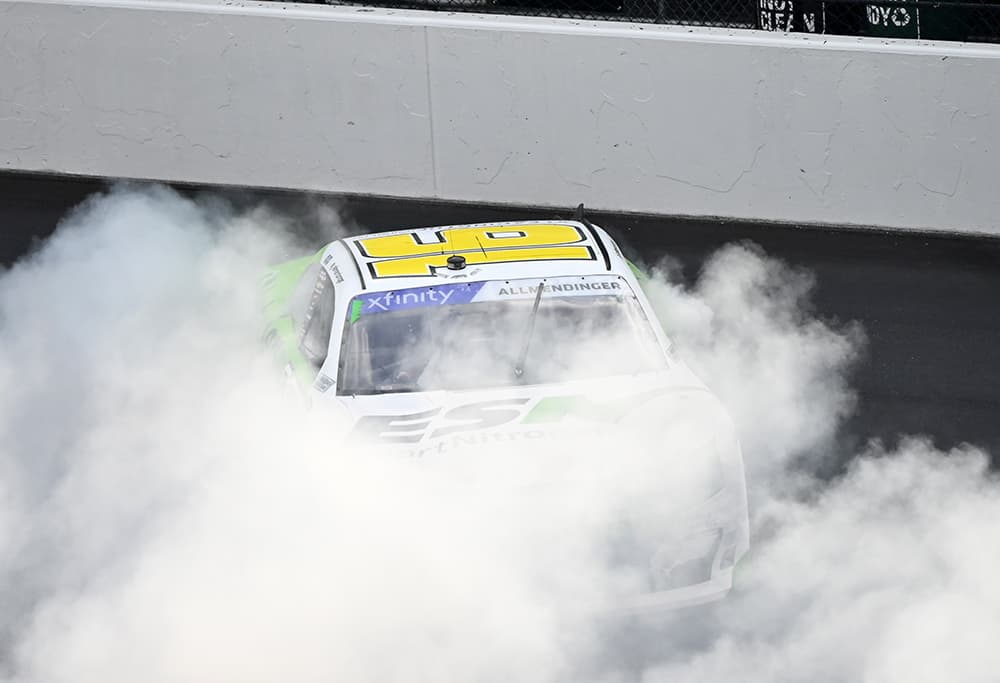 For More Articles By This Author: Click Here