By Vincent Delforge, Special to Kickin' the Tires
Let's continue our series of "Get to know" articles, this time with Robbie Kennealy in the spotlight. The latter who made an excellent debut in the ARCA Menards West Series on July 1, finishing in fifth position.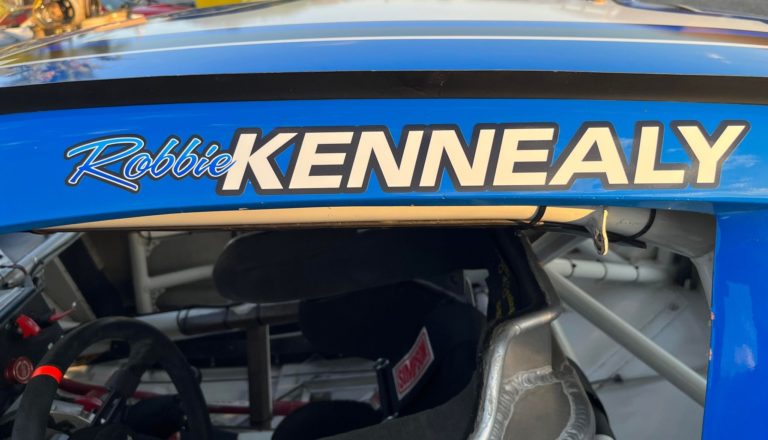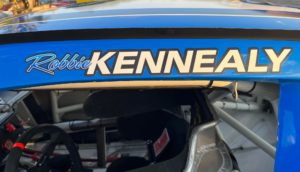 A driver in the racing development program of Kyle Keller Racing in Pro Late Models at Madera Speedway, it is obviously with KKR that he made his debut in the West Series. The agreement between the Kennealy and Keller families goes beyond a simple professional relationship, it is a true story of friendship that has been created.
And if Kyle Keller is today in a relationship with Harley, the twin sister of Robbie, it is not at all the reason for the promotion of Robbie in West Series! The promotion in the ARCA regional series, Kennealy owes it only to his skills as a driver. One thing is certain, he is a driver in the making.
But who is this 17-year-old driver from Madera Acres, CA? I invite you to learn more about Kennealy who since a young age has had only one passion, car racing.
Vincent Delforge: Robbie, can you introduce yourself, who are you? What are your hobbies?
Robbie Kennealy: "I am a 17-year-old racecar driver currently living in Madera California. Ever since I got into my first racecar at four years old that's what my entire life has been about. My family and I eat, sleep, breath racing. If we aren't racing, most likely you'll either find us watching at a racetrack or in the shop preparing for the next race. My hobbies all revolve around my true passion which is anything to do with a racecar."
VD: How did your passion for car racing come to you? A family passion because your twin sister Harley and your little brother Joey also race cars.
RK: "It first started with my cousin who raced quarter midgets introducing it to us. My sister actually started racing a little bit before me, but once I saw her do it I quickly got myself wanting to race. I have raced ever since I was four years old to now being 17. My sister has now since stopped racing but she did it for a long time as well. My brother who is now 14 has also been racing since he was four years old starting in quarter midgets."
VD: I read that your role model as a driver was Jeff Gordon. Is he a source of inspiration for you?
RK: "Ever since I got into racing Jeff Gordon has always been someone I have looked up to. He has definitely been an inspiration over the years. My first quarter midget had a bright yellow No. 24 on it just like his car. My room even now is filled with lots of different Jeff Gordon things. I've always admired his racing on the track, but also how he handled and did stuff for people off the track."
VD: You started racing at four and a half years old, right ? So can you sum up your racing experience until the end of 2022. We'll talk about 2023 in more detail later. And what is 3K Motorsports?
RK: "I started racing at four and a half in quarter midgets. I raced those for eight full years on the West coast winning lots of races and multiple championships. A funny story I like to tell is my first ever win in racing. The race before I had just got black flagged for going to slow! Yes for going too slow…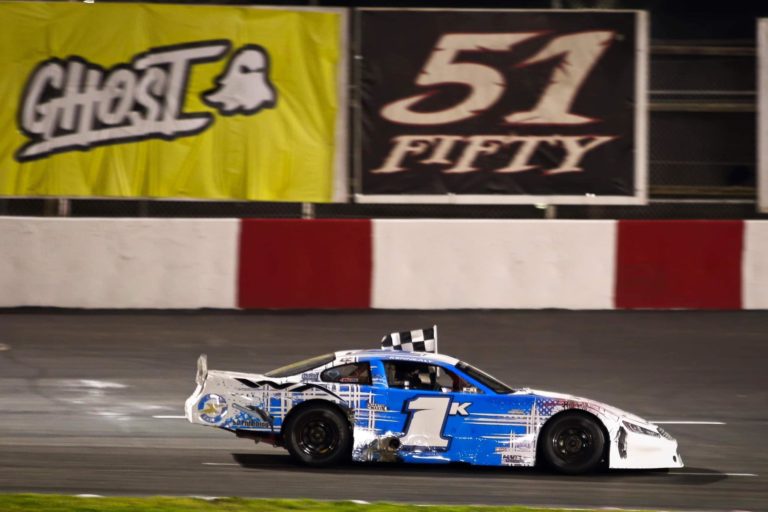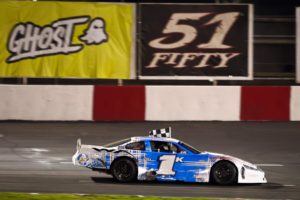 "We then traveled to one of the biggest races of the year in Oregon that I actually ended up winning which was pretty cool. I moved up to Jr late models at Madera Speedway where the first couple years were a struggle of learning. My last two years in Jr Pro Late is where I became successful. The last race of 2021 driving for Kyle Keller Racing is where I got my first win in a late model. 2022 driving for the Keller's we went for a championship where I had two wins on the year and actually tied for a championship but ultimately finished second in the standings to Ethan Nascimento.
"3Kmotorsports is our family owned race team. 3K stands for 3 Kennealys. I am the 1K being the oldest kid, my sister was the 2K for being the seconds and my brother is the 3K for being the youngest. Since my sister has stopped racing we have now brought on Jacob Ryan who pilots the 2K in the Jr late model 2023 season at Madera Speedway."
VD: Like many young drivers, you also practice on Sim Racing. Is it a good school to learn circuits, setups?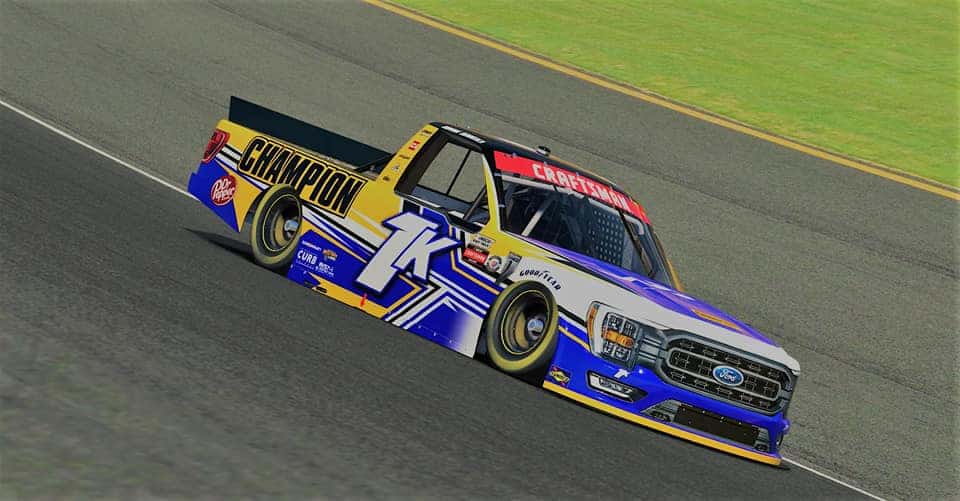 RK: "Sim racing has been one of my biggest hobbies. I feel like over the years it has been a great tool to apply to real racing. I started sim racing in 2018 and have loved it ever since. Not only has it helped me in real life racing, I have also made lots of good friends and connections from it."
VD: Is motor racing just a hobby for you or is considering a career as a professional driver a goal for you?
RK: "Racing isn't just a hobby for me, it is pretty much my life. Whether I am actually racing, working, crewing or something inside the industry, I guarantee you I will always have something to do in racing."
VD : You are in KKR's development program* and are successfully driving a Pro Late Model for the team at Madera Speedway this year. Can you tell us more about how it all started in 2021 with the Keller family?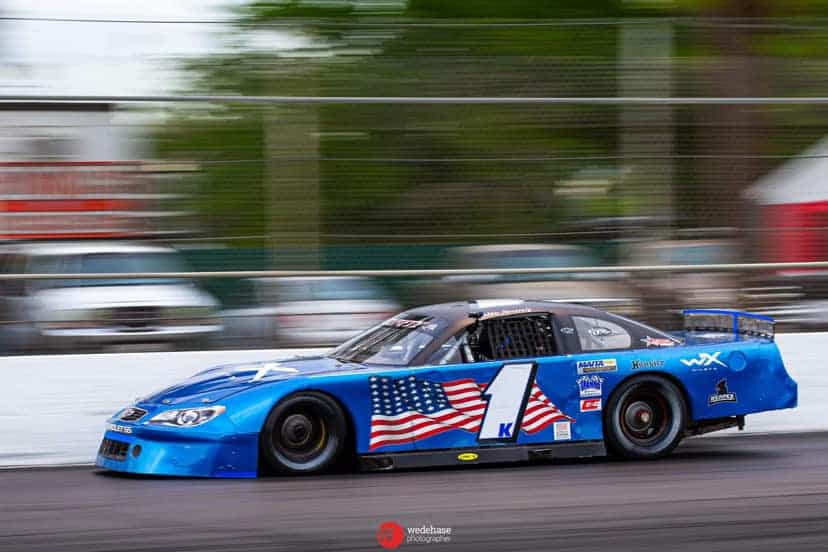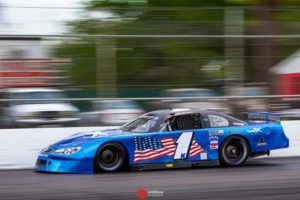 RK: "Without the KKR (Kyle Keller Racing) development program, I wouldn't be anywhere near where I am in racing today. It all started towards the end of the 2021 season. I was driving for our family owned race team we're we were getting better and closer to podium finishes. Unfortunately we had a fire at our race shop that had caused everything to burn down.
"Our racecar, tools, the entire shop and everything inside it was gone. John Keller called me as soon as it happened and told me that he would offer me a car to drive the finish out the season. And from there on it started the KKR racing development. I finished fourth and won during the first two races driving for them. Without John Keller and the KKR team, I wouldn't be nowhere near where I currently am."
VD: Driving for KKR in Pro Late Models at Madera, does that put extra pressure when you know that Kyle was champion on this track?
RK: "I think it puts on a little pressure knowing how good Kyle does anytime he shows up. But at the same time it gains me lots of confidence knowing I have a great team and even mentor to help and guide me through."
VD: Your goal is the 2023 Pro Late Models championship in Madera. How's your season going so far?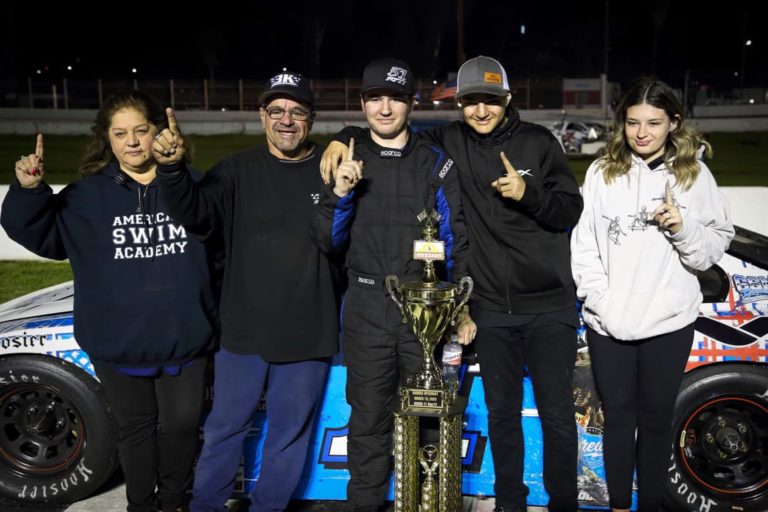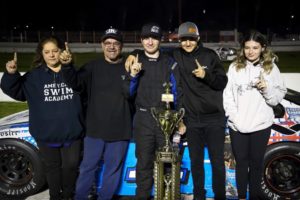 RK: "The season has gone above expectations for sure so far. We won our first ever Pro Late Model race and since then have had some decent finishes. I believe we are sitting third in points with a few races to go. Anything can happen and I know I have a great car and team to support me through it."
Now is the time to talk about Kennealy's debut in the ARCA Menards West Series.
VD: How did this opportunity arise to race in West Series? The Ford that you drove came from High Point Racing but it is prepared by Kyle Keller Racing.
How did it all come together? Can you tell us about the genesis of this project?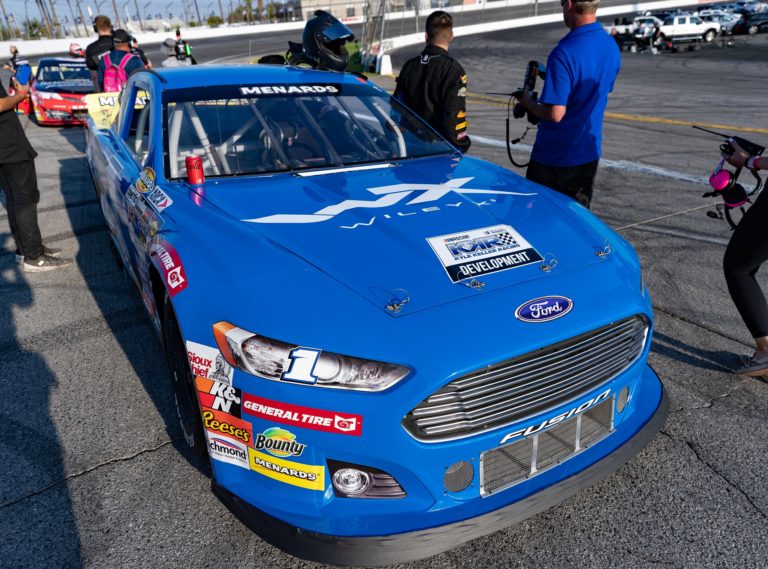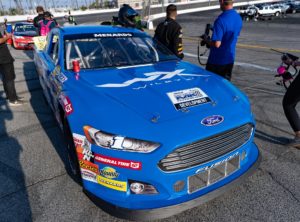 RK: "It was pretty cool to see it all come together in such a fast manner. We got the sponsorship funds needed, quickly got a car and went on from there. I went on to Las Vegas to help them prepare the car. We spent a week straight of 15 hour plus days with six or more people to make sure we could get everything done on time.
"All thanks goes out to the KKR team for busting their butts in making sure me and Kyle would make it out there for the next race. Brian Kizer, John Keller, Kyle Keller, Andrew Tuttle, BC Kizer, Aiden Kizer, Brian Taylor, Gavin Ray, Thomas Martin, Harley, and the rest of the team who worked so many hours to get it on the track deserve all the thanks."
VD: You ride all year round at Madera Speedway, so why did you start in the West Series at Irwindale, a track you didn't know?
RK: "It was an opportunity that we couldn't pass up. I have always wanted to driving at different tracks like Irwindale Speedway but had never been given the opportunity. So when it came, it was a no brainer that we had to give in a shot and it worked out pretty well."
VD: How was this first race? Before the practice, you had never driven this car. Between your first practice lap and passing under the checkered flag, it must have been an intense day in learning and emotion?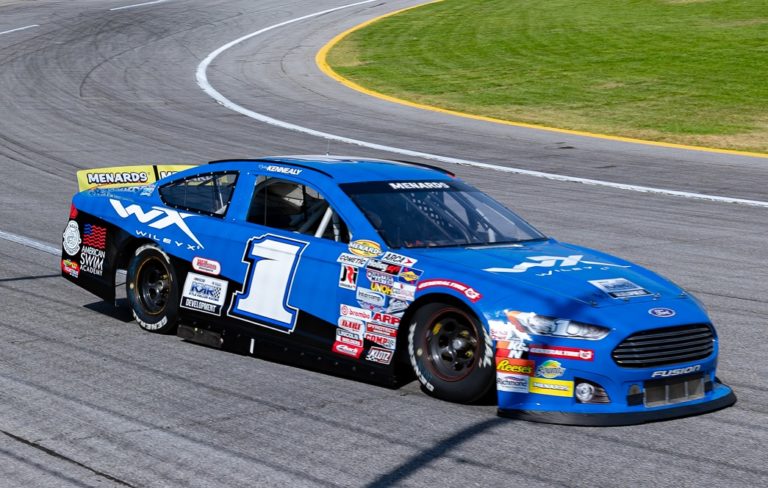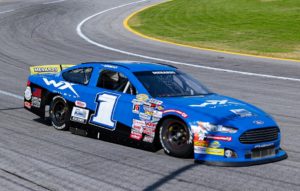 RK: "It was a roller coaster of emotions through the day for sure. I was super nervous had never been in the car or on the track. But after the first few laps seeing how quickly as a driver and team that we learned it, I quickly gained confidence. I learned a ton through the start of our first practice lap and the end of the race."
VD: Is it very different to drive a Pro Late or an ARCA car? Weight, power, size, everything is different.
RK: "The difference? It's completely different between the two. The ARCA car has so much more power and the racing is a lot more different. With the Pro Late Model I feel like your always driving really hard which if you did that in the ARCA car your tires would be burned up in an instance."
VD: Honestly, finishing in the top-five, did you believe it before the race? And at the end of the race when you got the better of Tyler Reif or Jake Bollman to enter the top-five, what was your state of mind?
RK: "Honestly I would've been happy just finishing all the laps in the race. Top five wasn't even a thought in my head before the race. When it was go time we were able to pass a few cars and come out with a top-five finish. Once I had passed both the 55 and 41 I was super excited and was just thinking to please finish this race under green."
VD: Tire management is often a problem for rookies in the West Series. ARCA's car is powerful and heavy. However, it was at the end of the race with worn tires that you seemed to be the most comfortable in the pack. How do you explain it?
RK: "I think it was just me doing my homework and have guys like Kyle Keller to help mentor me before the race. I knew from what I was told that if I was just patient and good at saving my tires that I would have a shot at a good finish."
VD: By the end of the season, you should also be racing at the Bullring in Las Vegas and at Madera. If the budget allows, could you do more?
RK: "Of course if the budget allowed I could do more. As of right now it is only allowing those two tracks but we will play it race by race."
VD: After such a good start on a track that you did not know, what will be your objectives at Madera, a track that you know perfectly?
RK: "I hoping for another good finish where we can finish all the laps at Madera. It's going to be a super tough track to pass at with the ARCA cars. This season is one of learning and I hope to learn more and more as we go."
VD: For 2024, what are your goals? Being full-time in the West Series and aiming for the championship?
RK: "In 2024 my goal would be to go full time if we could acquire the sponsorship needed to do that."
VD: Where do you see yourself in a few years in motorsports?
RK: "I hope to just see myself enjoying something in racing. The dream would be to be in one of the top three NASCAR series but as long as I have something to do in racing I will be happy."
VD: If you want to thank people or sponsors, now is the time.
RK: "I want to thank everyone who supports me. Wiley X, CSM Graphics, Kyle Keller Racing,, 637 collectibles, 51 FIFTY LTM, Lehmer's Concord Buick GMC, American Swim Academy, CoverEase, Next Destination RV, 3KMotorsports, Blaser Swisslube, Let's Talk Madera Magazine, Thomas Martin (crew chief), , Wilson Motorsports , Gavin Ray , The Waffle Spot, Brian Kizer, Lane John Keller, Aiden Kizer, BC Kizer, Brian Taylor, Kyle Keller, Andrew Tuttle, General Tire, my parents, my brother and my sister and all my family."
The next confirmed ARCA Menards West Series race for Robbie is October 13 at the Las Vegas Motor Speedway Bullring. Sponsors, show up and support him! You will not regret it.