By Vincent Delforge, special to KickinTheTires.net
Born January 22, 1955, married to Jannelle and father of four daughters, Joe Nava is a truly genuine guy, a lifelong enthusiast who lives 100% every day that passes for his two families. His family in the civilian world and his family in the racing world. But to listen to him, his two families are so connected to each other that in the end there is only one big!
Originally from East Los Angeles, he's been living in Glendora, Calif. for a long time now, where along with a bunch of loyal friends, he brings his Performance P-1 Motorsports (PP1M) team to life through thick and thin. A very small team, by current standards, compared to its main rivals in the ARCA Menards West Series, Bill McAnally Racing or Bruncati Racing. But don't we say it's not the size that matters?
Because his small workshop has been producing high-performance cars for years. Joe and his friends have since the late 1970s successfully beaten famous drivers like Hershel McGriff, Ivan Baldwin, Ron Hornaday, Ken Schrader, Kevin Harvick and many more.
It all started in the 1970s on a now defunct short track near Irwindale, CA, first as a driver and then very quickly as an owner. From Riverside, CA to Motegi, Japan via Ontario Speedway, Joe Nava and his cars have filed the asphalt in many categories. Late Models, Grand American, Southwest Series, Super Late Models and of course the West Series. There were difficult times, disappointments, but there was also a lot of joy and success.
A historical figure in the NASCAR West Series (now ARCA Menards West) since the late '90s, it is difficult today to imagine West races without seeing the iconic No. 77. From Butch Gilliland to Mariah Boudrieau this season, including Steve Portenga, Takuma Koga, Joe Bean, or Greg Pursley. Many of them have spent some time in their careers behind the wheel of a car prepared by Joe.
Since 1998, in 184 races (before Portland on September 10), PP1M has obtained five wins, 26 top-5s, 77 top-10s, and one pole position.
Let's look back at the history of Performance P-1 Motorsports with Joe Nava who kindly agreed to answer a few questions. And with Joe, we could discuss for hours, so many memories he must tell.
Vincent Delforge: Joe, how long have you and the Nava family been involved in motorsports?
Joe Nava: "I started drag racing at the old Irwindale Drag Strip in late 1971. Ironically my race shop is about 100 yards south of that location and is now the Miller Brewery (soon to be Pabst Blue Ribbon). We moved into stock cars in 1977 racing at the old Speedway 605. That was located about half a mile South of the current Irwindale Speedway, raced at every racetrack on the West coast including Ontario Motor Speedway, Riverside International Raceway and Ascot Raceway Park.
"We ran NASCAR Grand American Stock cars that transitioned into the Southwest Tour. My team still holds the stock car qualifying record at Riverside set in 1985. I felt like a bridesmaid back in those days because I finished second to McGriff so many times. He is still my hero."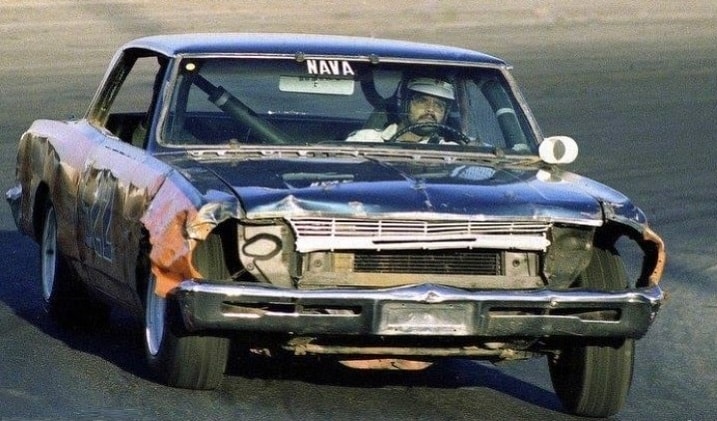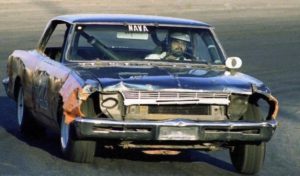 VD: The Riverside International Raceway is a track you loved with the way it allowed you to demonstrate the quality of your cars?
JN: "I believe as an owner I was on the pole at Riverside three or four times. I remember Jim Neal took pole in 1982 Grand American race and was leading the race easily before the engine failed. I have the all-time stock car qualifying record there in 1985 in NASCAR All-American Challenge Series with Vince Giamformaggio (79.695 seconds on the 2.62-mile road course), one of the biggest names in stock car racing. We were faster than the Cup Series cars! Both times it was my hero McGriff who won the race!"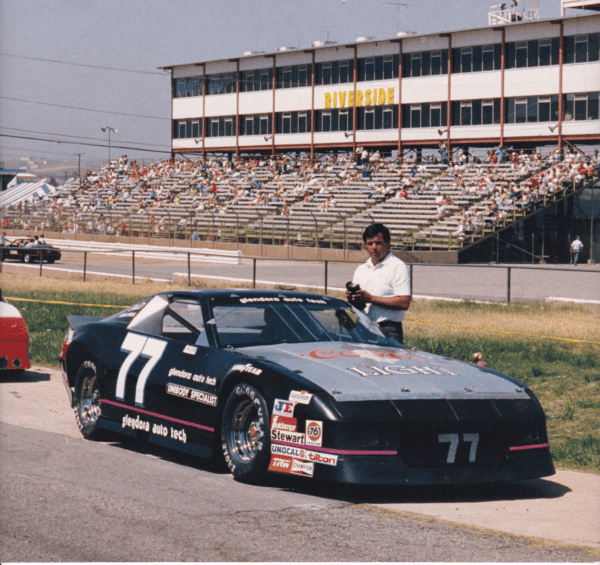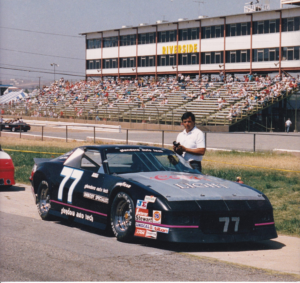 VD: What made you start with Performance Motorsports in the West Series in 1998?
JN: "One of my partners in crime, Jan Qualkenbush (from Jan's Towing, Inc. a partner and sponsor of PP1M) came and set up a meeting with Gilliland. Butch was looking for some racing partners and we struck a deal. Famous last words, 'don't worry I'll help you.' Jan and I have been friends for over 40 years and true to his word he did help.
"He remains a valuable member of our team. Another friend that was part of that group was Tom Brunner from Mission Foods. He saw potential in us and has been a good personal friend. My brother Larry Nava has been there for the momentous events too."
VD: When did you know the success from your first race in Tucson by beating Ken Schrader, Kevin Harvick, Sean Woodside, how dis it feel? Like the king of the world?
JN: "We were able to get all our sponsors on board for the move up in class. I was spotting that first race; it was twin 100 lappers. In the second 100 Butch had said "let me know when there's 20 to go" At 50 laps to go I called it out. Butch said let me know at 20. I called it out at 40, then 30, and then 20. I was more nervous than a, well you know.
"At 20 laps to go Butch motored around Kenny (Schrader) and went door handle to door handle before getting the checkered flag. A very emotional first time win in our first team race together. Yes, our little team was 'King of the Hill' that day. Funny side note, as I was coming down the stairs the other spotters kept telling me, 'It's over there, it's over there.' I said what the heck are you telling me? They said, 'victory lane is over there, we didn't think you knew where it was,' funny guys."
VD: What is the origin of the number 77? Which is the number most used by your team since its beginnings.
JN: "My first race number on the car I drove at Speedway 605 was No. 22. We then bought a tour car and NASCAR gave me No. 19. Ran that number for a couple of races and then saw that No. 77 was available, so I got it. This was all in the late '70's. In 2004 I ran a two car Winston West team and had No. 77 and No. 17.
"In 2011 I ran No. 98 for one race at Irwindale Speedway with backing from Mike Curb and the Reagan Library celebrating Cary Agajanian's birthday and Ronald Reagan's 100 birthday. Today, I run Late Models at Irwindale Speedway with No. 77 and No. 88."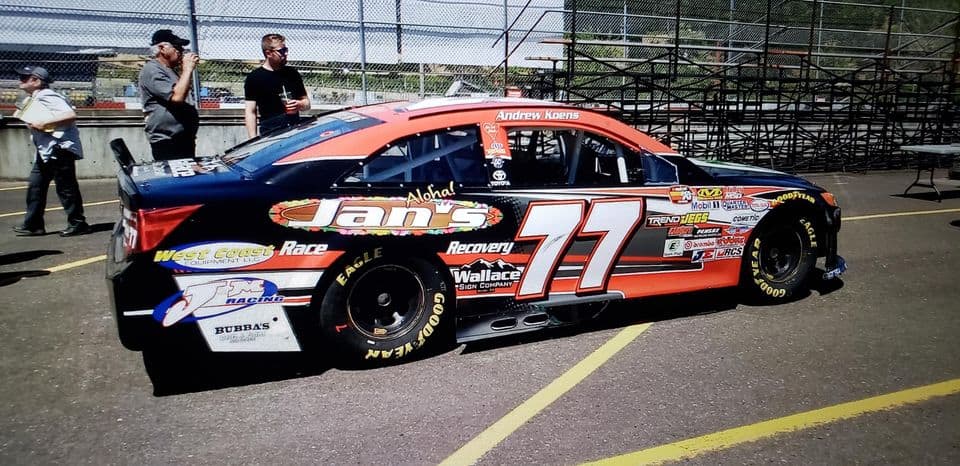 VD: In 2012, the team changed its name by incorporating P-1 into its name. Can you explain to us why and what changed from that point on?
JN: "I basically stepped out of racing for about a day when I got a phone call for another meeting. After that meeting I was the proud owner of Position One Motorsports, a prominent driver development team that was very successful in late models and super late models."
VD: One of the peculiarities of PP1M is to have had foreign or female drivers, in short, to be very 'open' to minorities and this well before the Drive for Diversity program of NASCAR. Is it by chance or will on your part?
JN: "I loved working with the younger drivers. The fact that I'm bi-lingual really helped with communication part. I was the NASCAR Drive for Diversity team out here on the West coast in 2005. Proud of the fact that some PP1M alums have been rising through the NASCAR ranks."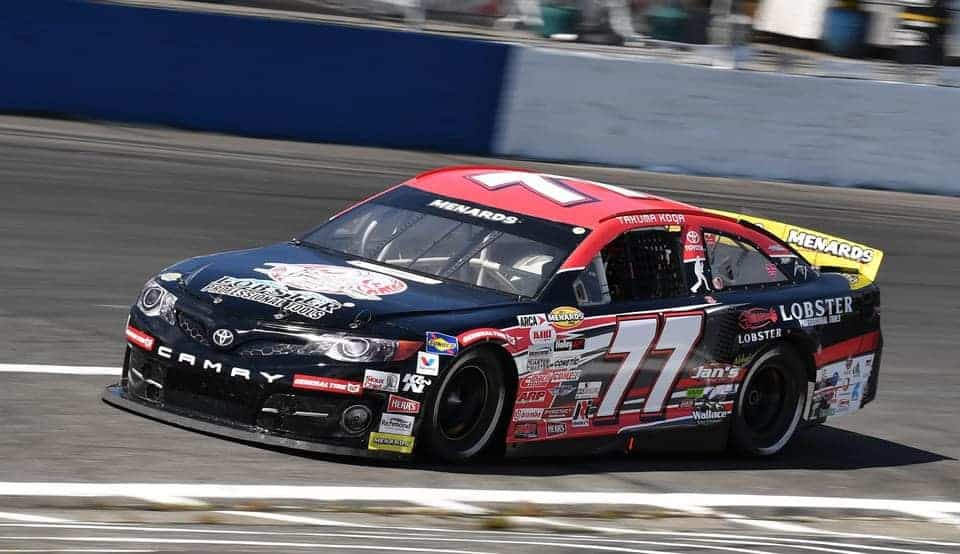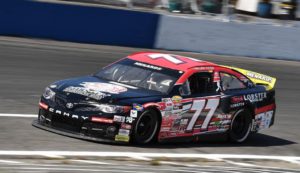 VD: In 2014, then in 2015, you return to the West Series after a three year hiatus. How did it happen? Is that what made you want to come back with your own cars?
JN: "To help young drivers. Ryan Partridge in 2014 at Irwindale and we almost won! Ryan was leading the race a few laps from the finish. We knew it was a matter of time before the money teams caught us. They were coming hard. We tried to hold them off, but you know. We took eighth position. Not bad for a car rented from John Wood."
"In 2015 it was Christian McGhee, once again I rented a car from John Wood for the first two races of the season at Bakersfield and Irwindale. We made an agreement to run his number, the 06, so he could keep it in the points. We rented a second car from John Wood (the 38) and ran Andrew Porter in the Irwindale race. And it was off again!"
VD: Are the changes in the technical rules in recent years (spec engines, chassis, fiber body style, etc.) an additional difficulty for small teams? Some have disappeared in recent seasons.
JN: "Nobody likes change, but change is inevitable. When I was sitting on five open engines, and they announced the changes I wasn't happy. Same thing with the bodies. However, those two changes have probably been the best thing for the series. The engines are durable, and the bodies are repairable."
VD: There are often anecdotes about the origin of cars in the West Series. Can you tell us a little more about your cars come from?
JN: "We first ran a Ford Thunderbird that Gilliland brought over to the team from his 1997 championship with Bill Stroppe and the hauler which I later purchased and still have. We also purchased a brand-new Laughlin chassis in 1998 and mounted a Ford Taurus body on it. For 1999, a Roush Racing car was bought through one of my high school friends that ran the Truck and Busch (current Xfinity Series) teams there, Max Jones.
"That car had one race on it with Johnny Benson, Jr. as a driver at Richmond and was the latest greatest they had to offer. Bean won the Home Depot 250 in 2001 at Irwindale in that car. He cameback from three laps down to almost lapping the second-place car that was right in front of us at the checkers. Portenga won the Pontiac Excitement 200 at California Speedway in that car in 2003. Over the years with the Roush car, I've had a 'Tide' car from Ricky Rudd and a Triad Motorsports car for example.
"Currently in my race shop without counting the late models, I have four West cars. Back when Portenga drove for us I had up to nine cars. This season my primary car (for oval) is a car I bought from Bill McAnally Racing that he got from Venturini Motorsports, a 'Sinclair' car drove by Michael Self two years ago."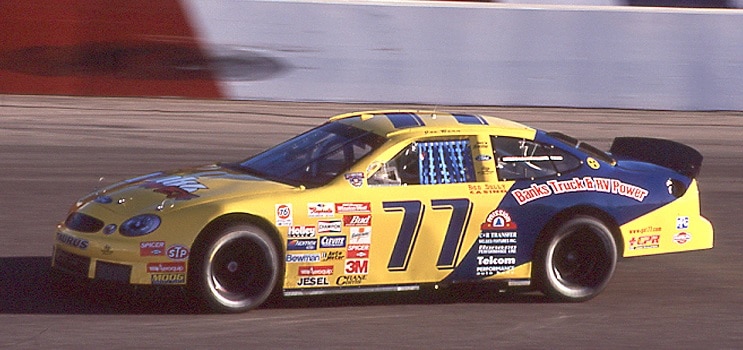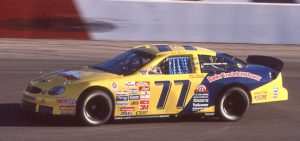 VD: Since 2020 the West Series has been living under the ARCA banner. What are the positive and negative points that you perceive about this change?
JN: "I think it was pretty much a smooth transition changing the name to ARCA. We have been running the same rules for years and many of the senior NASCAR guys remained in their same positions. The number of race dates has decreased along with the purses. But I know these guys are working on it and I look forward to better times."
VD: You lived the days when there were big tracks in the West Series with Fontana, Las Vegas, Pikes Peak, and even Motegi, Japan, only Phoenix remains … Nostalgic for that time?
JN: "Those were some very good years. We won at Fontana (Auto Club Speedway), sat on the pole in Phoenix and won a few at other tracks. I was running tour cars out at Riverside International Raceway but would have loved to run one of my West cars there."
VD: You can tell me a little about your trip to Motegi, Japan in 1999. It must have been quite an adventure, the logistics, the fans,
JN: "The trip of a lifetime. We built a shelf in our cargo container and took two cars. I was very popular after the first practice session. There were several accidents during this practice and four teams, and their handlers were waiting outside my office wanting to rent our backup car. Sammy Potashnick was one of the guys in that line outside my office.
"I remember very well he said to me 'Mr. Nava, I know we've had problems during the year, but I really need to race this event.' But NASCAR requested that we let Hideo Fukuyama drive it. Worked out a deal with him. Motegi was a very fast track with low banking. A long and difficult race but Bean made a top-10. The Japanese fans were amazing. An awesome experience to say the least."
VD: 2021 seems to be a year of transition for PP1M. Several drivers share the wheel of your car whereas in previous years you had only one full-time driver. Is the difficulty of finding the budget the only reason?
JN: "This pandemic really put the squeeze on sponsor dollars. Many of these drivers are scrambling to help us with sponsorship dollars. This past weekend we ran at our home track to a sold-out crowd. We did the same in July. When these companies get past the pandemic and see sold-out crowds and plenty of TV time, I think it'll loosen those marketing funds."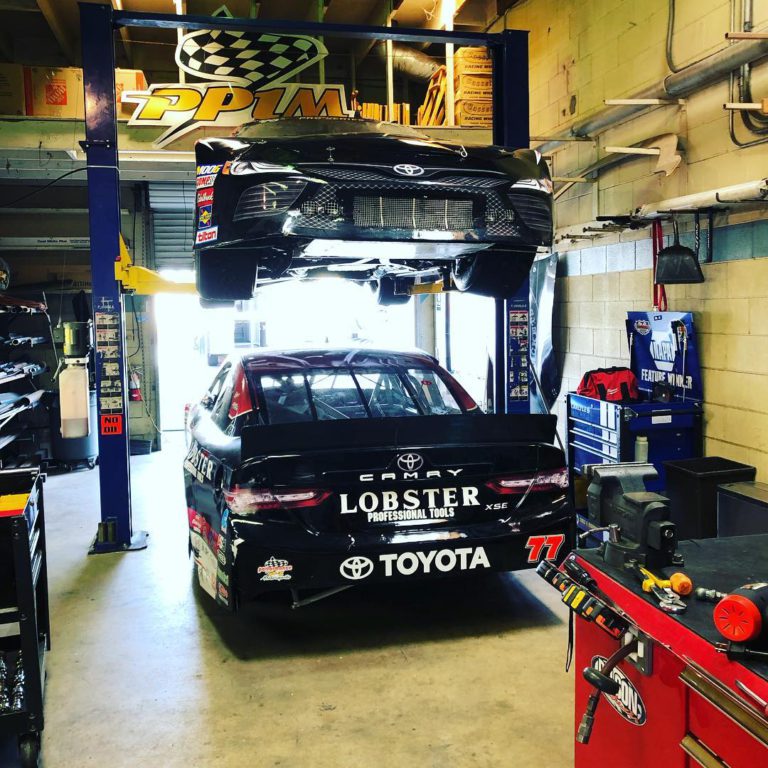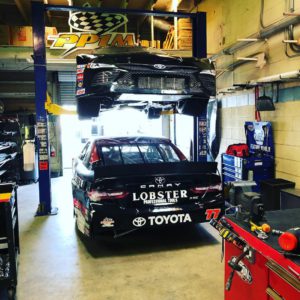 VD: PP1M is made up of loyal members, a real family, can you tell us about them and their roles within the team?
JN: "We have two teams that run my cars. Dave McKenzie (crew chief) heads up my ARCA Menards West team along with Russ Wallace, Mike Bristow, Chris Lyons, Chris Cagle, and Wade Koens. My late model is headed up by Chris Greaney, Larry Bedley, John Christiansen, and Nick Joanides. These are a great group of guys that are like family to me. Some have been there from the very beginning."
VD: The West Series, when you fall into it, do you love it forever? In 2022 and beyond, PP1M will still be in the West Series?
JN: "I really enjoy running this series. There is nothing like winning, so I can with the memories I have say I'll love it forever."
VD: To finish what is your best but also your worst memory as an owner in the West Series?
JN: "Of course my best memories are winning with Bean, Portenga and Gilliland. I tend to compartmentalize things so with my 'CRS' (Can't Remember Shit) and old age creeping in it's hard to remember the worst."
VD: Come on one last question just for fun, what's the strangest thing you've experienced in the West Series?
JN: "I would have to say the night the lights went out in Stockton (It was the race of August 2004). I had two cars in the race and saw the transformer blow out about half mile away from the spotters stand. All I could hear was skidding tires and crunching metal. As luck would have it both my cars got wrecked."
The next ARCA Menards West Series race is Sept 10 at Portland International Raceway, in Portland, OR. The No. 77 will be driven by Late Model and NASA (National Auto Sport Association) driver Caleb "The Lawman" Costner from Dallas, N.C. Costner will make his ARCA Menards West Series debut. His nickname comes from his day job. Costner is a deputy in Gaston County Sheriff's Office.
To follow the iconic black and red car No. 77, go to the team's Facebook page.
Featured Photo Credit: Photo Courtesy of Joe Nava via Vincent Delforge.