By Jerry Jordan, Editor
Richmond Raceway is one of the best short tracks that NASCAR has on its schedule and when it comes to getting around the three-quarter-mile track, there are two drivers whose names are consistently at the top of the leaderboard – Kyle Busch and Denny Hamlin. And I am bettin' on Denny Hamlin.
Yes, Busch has a slightly higher driver's rating than Hamlin. Yes, Busch has more green-flag passes at Richmond than Hamlin. However, Hamlin has led more laps (2,108 to 1,528) than Busch has at Richmond, which is why he hasn't passed as many cars under green. He's been busy pacing the field with the fastest laps of any driver in the series.
Pumping the brakes just a little, Busch does have more wins – six to Hamlin's three – but Hamlin lays it on the line always going hard for the win, which is why his average finish is 8.8 compared to Busch's 6.9. However, we are talking about betting so there is another stat that comes into play and thanks to our friends at the WynnBET Sportsbook, you can get bonus "boost" action on betting Hamlin to win this week. It's a bet you can only make with WynnBET Sportsbook.

Also, it's a big weekend for the folks at the WynnBET Sportsbook as they kick off their partnership activation with NASCAR as they serve as the official sports betting outlet with a display stage and activation in the Fan Zone. YES! If you are at the track, you can visit their display, download the WynnBET Sportsbook app, maybe get some swag and place your bets as you head to your seats.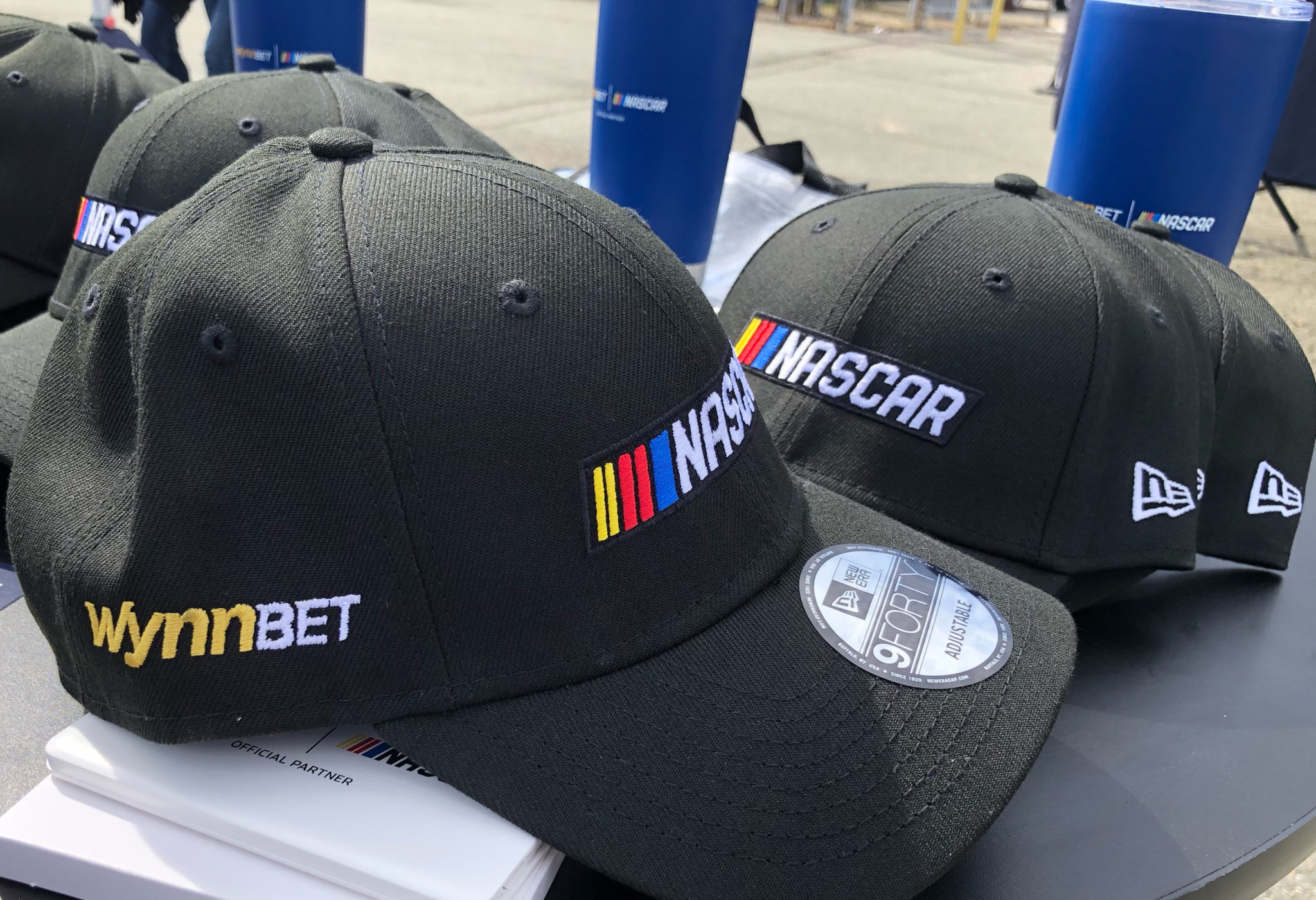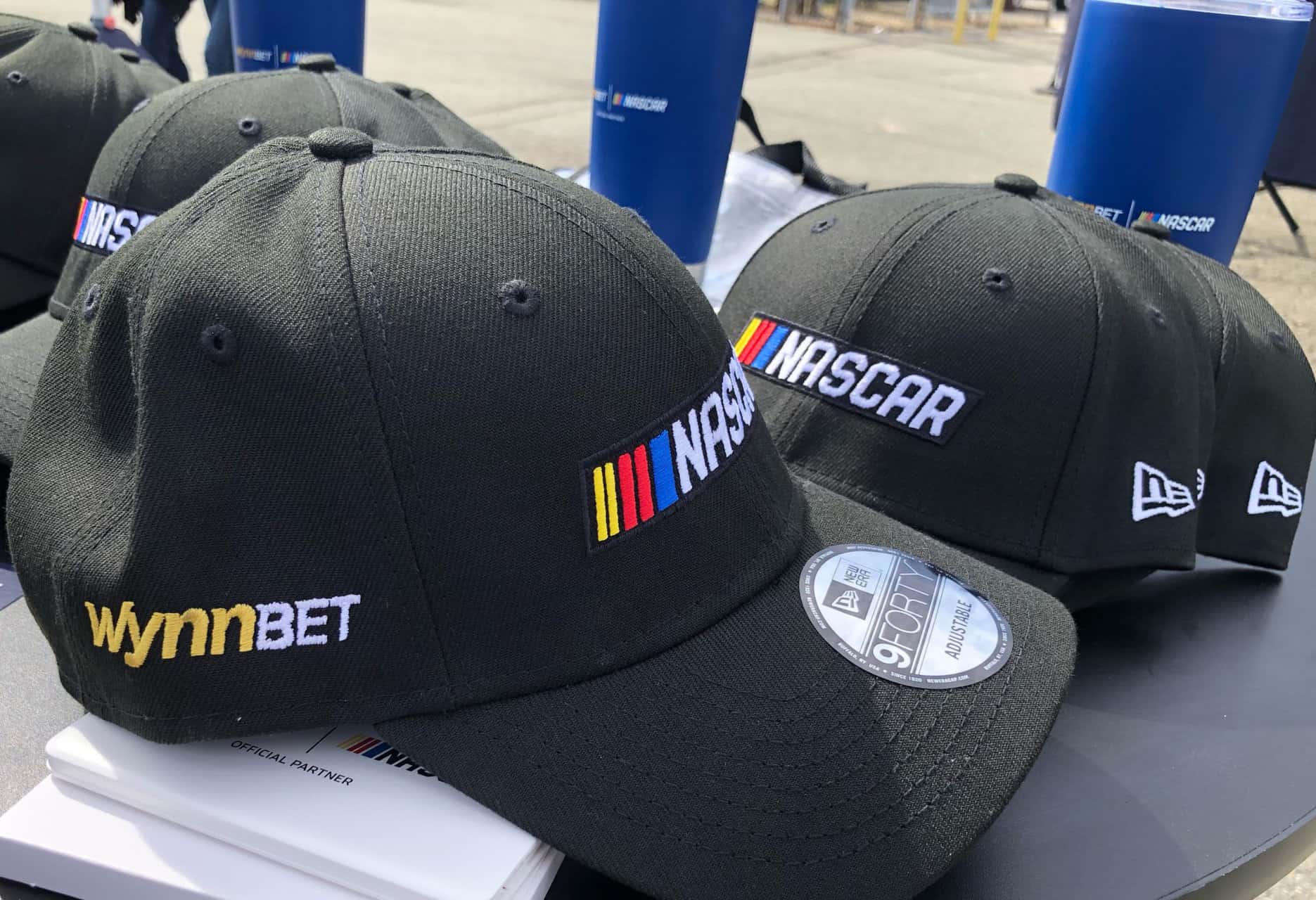 Per the WynnBET Sportsbook oddsmakers, Hamlin is a race day favorite at 10 to 1 or +1000. But, there are bonus odds on Hamlin and a "win" bet for him pushes his odds up to 15 to 1 or +1500. What does that mean? Well, rather than getting $50 back on a $5 bet, bettors can get $75 back on a $5 bet. Remember, if you win any bet, you also get your original wager returned to you.
Moving down the odds chart, the mid-level value bet based on performance and odds right now would have to be Alex Bowman. He Is coming off of a second-place finish at Circuit of the Americas last week in Austin, Tx. where he should have won the race. He was upset after the race, even admitting that he should be happy with his run but he knew the trophy slipped out of his grasp when he got nearly taken out on the final lap as Ross Chastain and A.J. Allmendinger battled.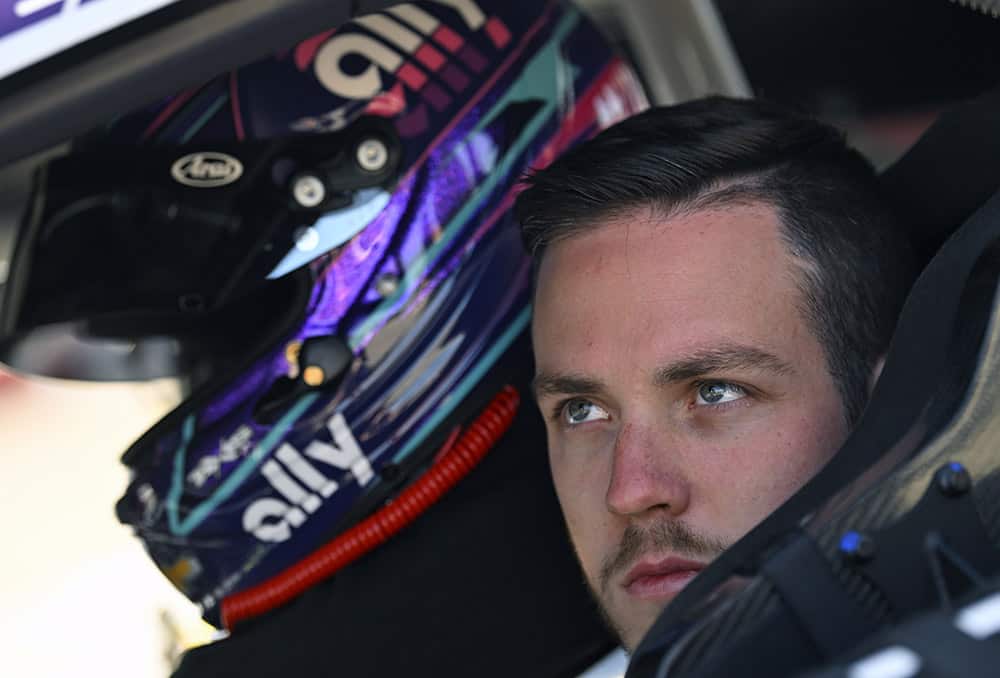 Bowman already has one win this season and he wants to add to the total, which would put him ahead of his Hendrick Motorsports teammates. The WynnBET Sportsbook oddsmakers have Bowman at 16 to 1 or +1600 and those are good numbers. Early odds had Bowman at 17 to 1 or +1700 but bettors seemed to realize his value and began putting more money on him, which moved him closer to a favorite pick. Remember, Bowman won the Toyota Owners 400 last year so he knows how to find Victory Lane at the newly remodeled Richmond Raceway.
Now, looking at the longshot pick of the week, there are a lot of options but when bettin' a longshot, you need to be reasonable. Picking a driver, who is 1,500 to 1 or 2,000 to 1 to win, isn't the smartest play on the board. If you have the minimum to throw away on a lightning strike, maybe, do it for fun but don't expect to win.
On the other hand, when you have a driver in the 100 to 1 or +1000 range, they are in top-level equipment and have proven they can run at the front, it's a chance worth taking, albeit conservatively. Don't go loading up on this next pick but I like Cole Custer for the longshot win. Custer did get a win in the Xfinity Series at Richmond Raceway in 2019. He also starts in 12th, one spot ahead of Hamlin.
Earlier in the week, Custer was a 100 to 1 or +10000 bet but his odds changed over the past three days. Going into the race he is at 80 to 1 or +8000 and must have done something to attract the attention of the WynnBET oddsmakers. Custer hasn't performed the greatest, so far, this season but his finishes don't tell the whole store. Stewart-Haas Racing is behind, as a whole, but they have also had some bad luck. Look for this entire organization to start making headway in the points.
Custer isn't the only decent longshot pick if you want to try and play the odds with a cheap bet. I also like Kurt Busch at 45 to 1 or +4500, A.J. Allmendinger at 55 to 1 or +5500 and Daniel Suarez at 35 to 1 or +3500. The allure of betting on NASCAR is that you can make a few minimum bets and get a sizeable return should you hit a winner and offset your losses.
Remember, my suggestions are based on what I see at the track and from past performances by drivers. It's called gambling for a reason and there is no guarantee the drivers I pick will end up in victory lane. If you can't afford to bet, then don't. And if you aren't 21 years of age, you cannot legally gamble, so don't even think about it. Should you have a problem with sports betting or other forms of gaming, you can get help at 1-800-GAMBLER.
WynnBET Sportsbook Odds
Toyota Owners 400

Richmond Raceway

Driver:
Early Odds
Driver:
Race Odds
Chase Elliott
850
Kyle Larson
750
Martin Truex Jr
900
Ryan Blaney
750
Joey Logano
1000
Martin Truex Jr
800
Kyle Busch
1000
William Byron
800
Kyle Larson
1000
Chase Elliott
850
Denny Hamlin
1100
Kyle Busch
900
William Byron
1100
Denny Hamlin
1000
Ross Chastain
1200
Joey Logano
1000
Tyler Reddick
1200
Christopher Bell
1200
Ryan Blaney
1300
Ross Chastain
1200
Christopher Bell
1400
Chase Briscoe
1400
Harrison Burton
1500
Kevin Harvick
1400
Alex Bowman
1700
Tyler Reddick
1400
Kevin Harvick
1800
Alex Bowman
1600
Chase Briscoe
1900
Aric Almirola
2500
Daniel Suarez
2800
Erik Jones
2800
Aric Almirola
3000
Daniel Suarez
3500
Austin Cindric
4000
Austin Cindric
4000
Austin Dillon
4000
Austin Dillon
4000
Kurt Busch
4500
Kurt Busch
4500
Erik Jones
5000
A J Allmendinger
5500
A J Allmendinger
6000
Brad Keselowski
6000
Brad Keselowski
6600
Chris Buescher
8000
Cole Custer
10000
Cole Custer
8000
Chris Buescher
12500
Darrell Wallace Jr
15000
Ricky Stenhouse Jr
12500
Justin Haley
20000
Darrell Wallace Jr
15000
Ricky Stenhouse Jr
20000
Justin Haley
15000
Harrison Burton
35000
Todd Gilliland
25000
Michael Mcdowell
40000
Corey Lajoie
35000
TY Dillon
50000
Michael Mcdowell
35000
Todd Gilliland
50000
TY Dillon
50000
Corey Lajoie
60000
Greg Biffle
60000
Greg Biffle
100000
B J Mcleod
100000
Landon Cassill
100000
Cody Ware
100000
Andy Lally
150000
Garrett Smithley
100000
B J Mcleod
150000
Landon Cassill
100000
Cody Ware
150000
Andy Lally
150000
Garrett Smithley
200000