By Olivia Whissell, Staff Writer
Avondale, Ariz. – 23-year-old, Austin Cindric closed out the 2022 NASCAR Cup Series season with nine top-10 and five top five finishes, and one win, the Daytona 500.
The 2020 Xfinity Series champion started his 2022 Cup rookie season, driving the Team Penske No. 2 Discount Tire Ford Mustang, with a bang, by winning the Daytona 500.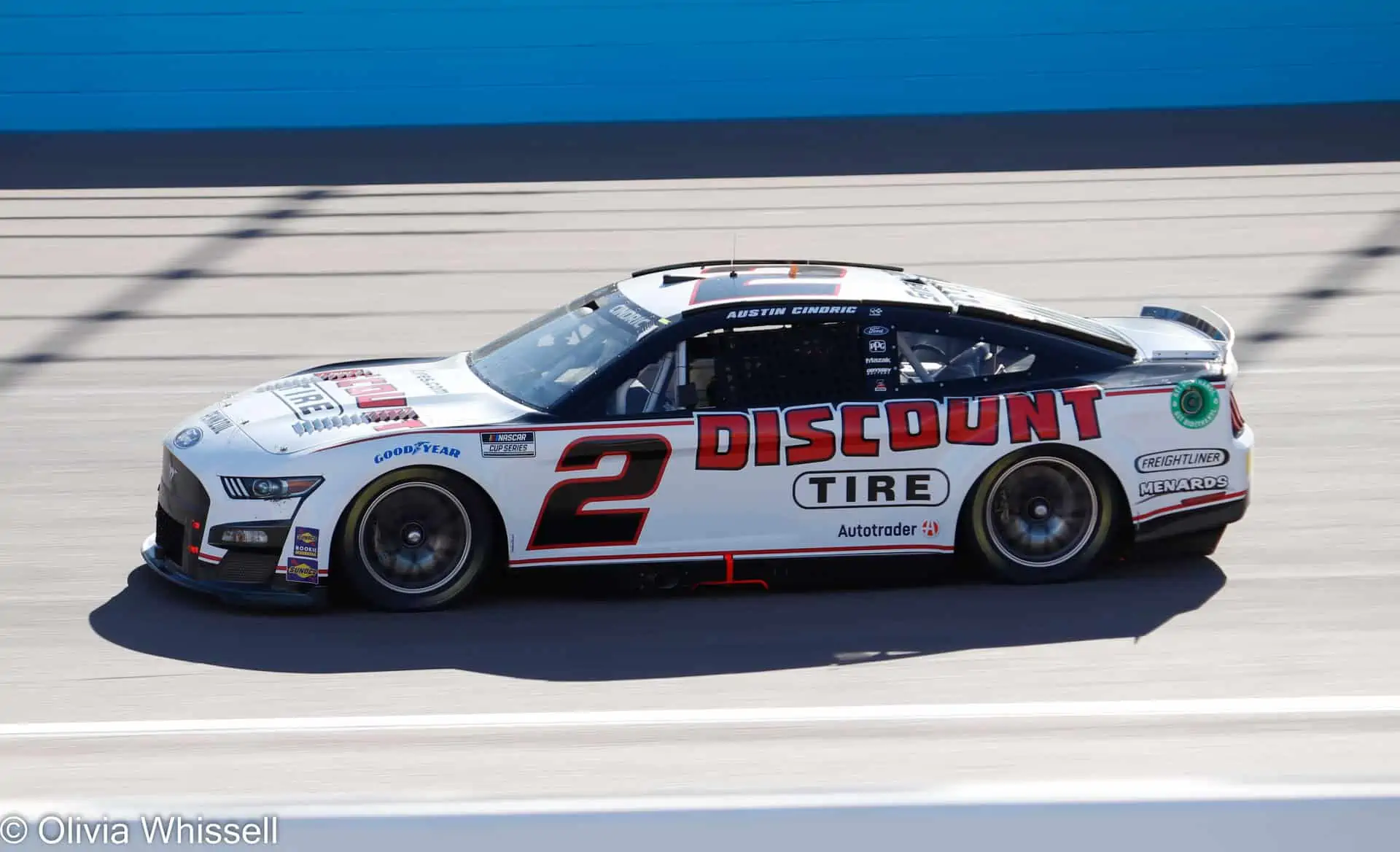 This made Cindric an early favorite for the Sunoco Rookie of the Year title, and secured him a spot in the playoffs.
In a season where there was 19 different winners, 16 of which before the NASCAR Playoffs started, Cindric was the only Rookie of the Year contender to make the playoffs, let alone win a race. That effectively clinched Rookie of the Year honors for Cindric.
"It's great to see our young drivers excelling," said Mark Rushbrook, global director for Ford Performance Motorsports. "Austin Cindric as a rookie to come in at the Daytona 500 and to win."
There were two other Rookie of the Year contenders this season, Harrison Burton and Todd Gilliland, both of which also competed for the Ford camp.
Gilliland finished 28th in points this season with Front Row Motorsports, with two top-10s, and one top-five finish.
Burton finished the year off one position better than Gilliland in the standings, 27th, with Wood Brothers Racing. He also had two top-10s and one top five finish.
Cindric, who was eliminated from the playoffs after the Round of 12 concluded at the Charlotte Motor Speedway ROVAL, ultimately finished 12th in the final driver points standings.
"[The Daytona 500 win] was probably more of an advantage than I gave it credit for, not having to put pressure on yourself, your team or have to be desperate," said Cindric, about the advantages of winning the first race of the season. "From that standpoint I think it was something made me be able to be patient or aggressive in areas I needed to be."