By Seth Eggert, Staff Writer
Despite losing power steering early in the EchoPark Automotive Texas Grand Prix, Christopher Bell fought through the 20-Turn road course to earn a top-five finish.
Bell first reported steering issues on his No. 20 DeWalt Toyota Camry at the end of Stage 1. The Joe Gibbs Racing driver pitted an additional time at Circuit of the Americas (COTA) to try to resolve the issue. However, several laps later, the NASCAR Cup Series driver lost power steering on the 3.41-mile course.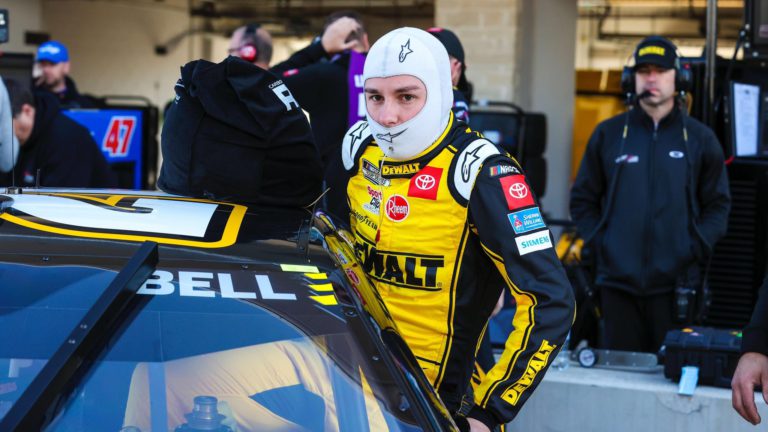 "It was a hard-fought day, that's for sure," Bell explained. "Losing power steering wasn't ideal. I picked up an issue early in the race and I knew that something wasn't right. We eventually lost power steering a couple laps later. That wasn't good, but this No. 20 group did amazing getting us back out there. The DeWalt Camry was really strong on restarts. I was always able to pick off a couple spots and that's ultimately how we got our finish."
Bell didn't resurface inside the top-10 until the closing laps of the scheduled 68-lap race. A caution-filled final Stage allowed the Norman, OK native to pick his way up the running order. Two of those cautions involved fellow Toyota Racing drivers Kurt Busch and Bubba Wallace. The former pushed the race into overtime.
A heated battle between leaders AJ Allmendinger, Alex Bowman, and Ross Chastain saw the top spot change hands several times on the final lap. Contact sent Allmendinger spinning off track in Turn 17. Bowman was left with a tire rub as Chastain took the victory. Bell was fourth, cruised by the beached No. 16 Chevrolet to take the checkered flag in third.
"I knew if I was third or second maybe (I had a chance), but being fourth, I didn't think there was any chance," Bell admitted. "Love road course racing (like COTA) for the principle of what it is. Seeing who can get a stock car around lefts and rights, jumps and curbs, esses, all of that is super good. I hate road course racing for the demo derby's that it turns into at the end of these races. With Turn 1 as wide as it is, you're always going to have that here."
The third-place finish is Bell's first top-five finish of the 2022 NASCAR Cup Series season. It's his 10th career top-10 in the Cup Series, and first since the Texas Motor Speedway playoff race last year.
The top-five moves Bell up from 29th in the points standings to 23rd. The 27-year-old is 105-points behind leader Chase Elliott. Bell is 47-points behind the cutoff for the playoffs, currently held by Daniel Suarez.
Featured Photo Credit: Photo by Rachel Schuoler / Kickin' the Tires.