By Seth Eggert, Associate Editor
Despite having to deal with one issue after another, Kyle Busch still scored a top-10 finish in Sunday night's Ally 400.
The Richard Childress Racing driver was strong once night fell at Nashville Superspeedway. The No. 8 Cheddar's Scratch Kitchen Chevrolet Camaro ZL1 clawed its' way forward.
The caution-free final stage meant that Busch had to force with way up the running order without the aid of restarts. The two-time NASCAR Cup Series champion forced others out of the groove to take the checkered flag in ninth.
"We had a really good No. 8 Cheddar's Scratch Kitchen Chevy, but just kept making mistakes again," Busch explained. "We had a flat to begin the race, so that kind of set us behind, but we were able to recover from that. And then sped on pit road, so that set us back."
However, that top-10 finish almost didn't happen. A flat right rear tire forced Busch to pit road early in Stage 1. During the first stage break, the Team Chevy driver was penalized for speeding on pit road.
Busch spent the first half of the second Stage climbing through the field until a caution for a spin, and detached wheel, by Tyler Reddick. With the caution waving in the middle of green flag pit stops, the Las Vegas, NV native was one of about 20 drivers that took the wave around.
The good luck for Busch stopped there. Brad Keselowski struggled to get up to speed, causing a chain reaction further back. Busch tagged Ryan Blaney sending both drivers spinning. Alex Bowman had nowhere to go and slammed into the driver's side of the No. 8. Meanwhile Blaney hit a concrete wall nearly head-on. Despite the damage, Busch pressed on.
"We got involved in that wreck on the frontstretch, so we had some damage," Busch stated. "By that time, the sun had gone down, and everybody had picked up speed and worked on their cars, and it's just really hard to pass. It just took us a long time to keep clawing back and getting back up as far as we could. Good finish overall, but definitely know there was more."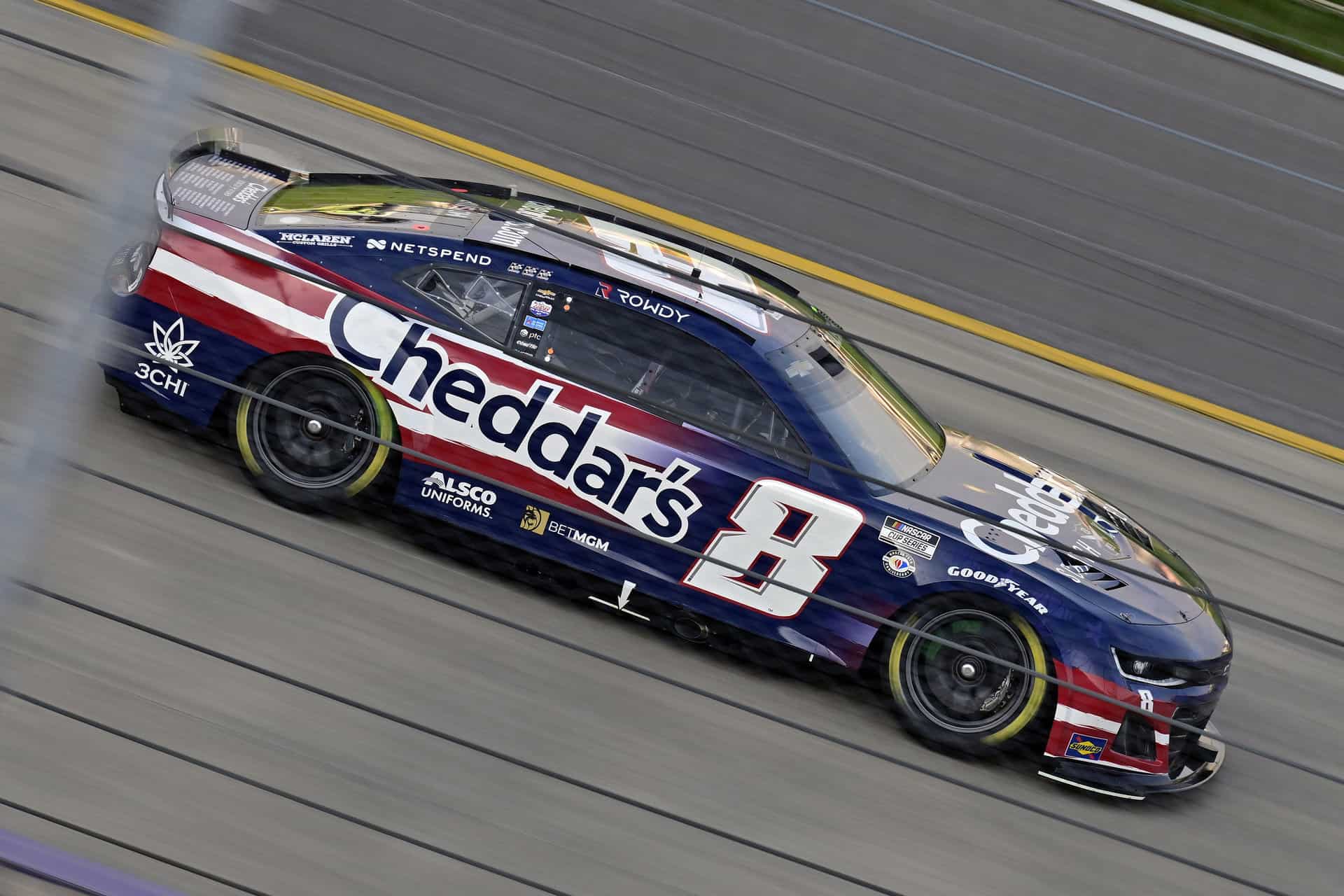 The myriad of issues kept Busch out of the top-10 in the second Stage. The 38-year-old did hold onto a top-10 finish in Stage 1. The seventh-place finish netted Busch an extra four points.
The ninth-place finish was Busch's 10th top-10 in 2023. It was also the 365th top-10 finish of his Cup Series career. It marks the 18th consecutive Cup Series season in which Busch has scored at least 10 top-10 finishes.
The top-10 finish moved Busch up from sixth to fifth in the points standings. Though he's already locked into the NASCAR Playoffs by virtue of his three wins this season, each position in the top-10 could add to his playoff point total at the end of the regular season.
Next for Busch and the NASCAR Cup Series is a historic first, the inaugural street course race for the premier stockcar racing series. With no experience on street courses outside of iRacing and other simulators, the veteran driver will have to lean on his 49 road course starts in Cup, which include four wins, 18 top-five, and 27 top-10 finishes.
The Grant Park 220 is scheduled for Sunday, July 2, at 5:30 p.m. ET on NBC. The race will also be broadcast on the Motor Racing Network and SiriusXM NASCAR Radio, channel 90.