By Seth Eggert, Staff Writer
Current JR Motorsports driver Noah Gragson will move up to the NASCAR Cup Series in 2023 with Petty GMS Motorsports, adding to the long list of historic names he's competed for.
Moving Up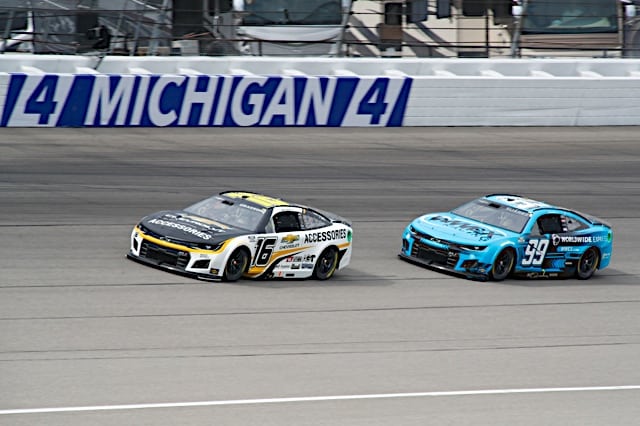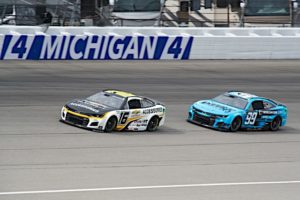 Gragson will replace current Petty GMS driver, Ty Dillon, in the No. 42 Chevrolet Camaro ZL1 1LE. In a multi-year deal, the Las Vegas, NV native will have Erik Jones as a teammate. Both drivers started in NASCAR driving for Kyle Busch Motorsports in the Camping World Truck Series. Both then graduated to Joe Gibbs Racing, though Gragson only drove three races before moving to JR Motorsports.
When the green flag waves at the 2023 Busch Light Clash at the Coliseum, the 24-year-old will have competed for three NASCAR Hall of Fames in Earnhardt, Gibbs, and Petty, as well as a likely future Hall of Famer, Busch. Though he's full-time in the Xfinity Series, Gragson is running part-time in Cup for both Kaulig Racing and Beard Motorsports.
"I think that Petty is obviously a pretty historic name and there's a lot of history within the building and the Petty family," reflected Gragson. "It's one of the biggest names, owners that I've ever driven for. I've also ran for Kyle Busch and currently Dale Earnhardt Jr, so I'm a little more comfortable going into an opportunity like that, but you know, I think it's all positives. I'm ready for it."
Driving Standards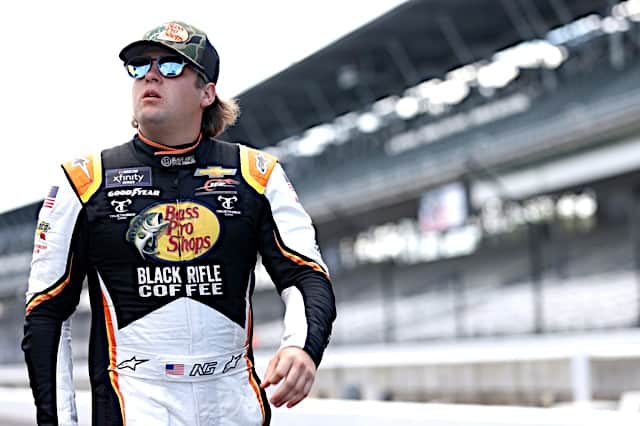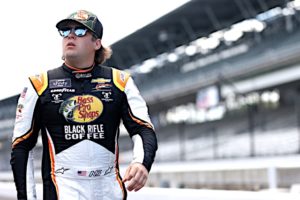 Having driven for so many big names in the sport already, Gragson is already prepared for the shoes he's about to fill. Though the current Richard Petty co-owned team is different from the historic multi-time championship winning, and Daytona 500-winning team, the Petty name still carries weight.
Under the current Petty GMS Motorsports banner, the organization has earned two top-five and nine top-10 finishes in 46 starts. Jones sits 14th in the championship points standings.
Petty GMS sought out Gragson's services for the No. 42 Chevrolet. In nine Cup starts he has a best finish of 18th at Kansas Speedway. Meanwhile in the Xfinity Series, Gragson has eight victories, 52 top-five, and 85 top-10 finishes in 123 starts.
"I think there's still standards and that's to run as good as you can and be on pace," admitted Gragson. "Eventually you can change those goals and you know make them bigger and better. Right now, it's just to focus on getting the rest of this season done with and then start moving into this role over on the Cup side with Petty GMS.
"The thing that they really want to focus on is making this place a home for me and I think that's really what was most intriguing is they want to be behind me. They want me here and they went out on a limb to hire myself, but at the same time, with the Petty last name you have a job to do and a standard to live up to. It's not too hard. You just have to do your job."
On-Track Controversy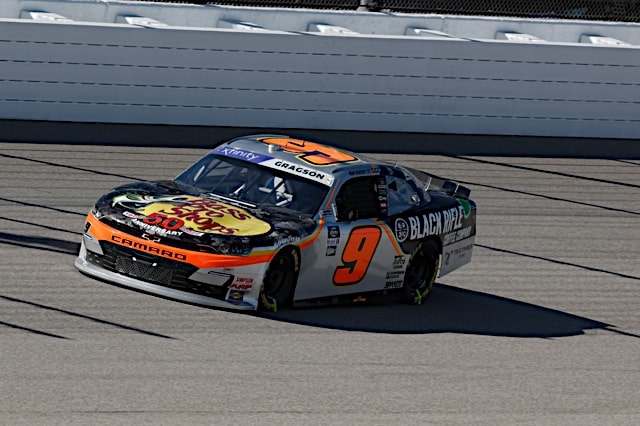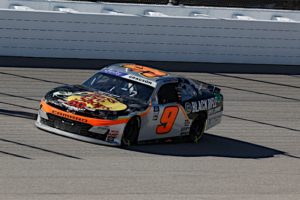 While Gragson has shown success on track, it has not come without controversy. At Road America last month, a wreck with Sage Karam resulted in a massive track-blocking accident. NASCAR Xfinity Series officials penalized Gragson 30 championship driver points.
"I think they're pretty realistic on things, and they don't just see it from a one-sided deal," stated Gragson. "They know there's more than just what you see on Twitter. I don't think it put much pressure on it."
On-Track Success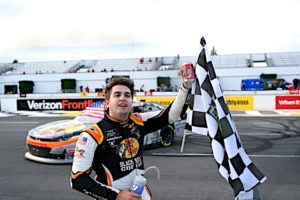 Just weeks after the incident at Road America, Gragson masterfully drove like a veteran at Pocono Raceway. In a calm, patient move, he took the lead from Ty Gibbs late in the race to take his third victory of the 2022 Xfinity Series season.
Watching all of the events unfold were Petty GMS team co-owner Maury Gallagher and team President Mike Beam. Gallagher has had a history of aiding young drivers in their development on and off the track. That history actually aided instead of hindering the decision to bring Gragson to the Petty GMS Motorsports team.
"(Maury wanting to help young drivers) definitely helps," explained Beam. "Maury? He looked at that and he likes Noah. He's known Noah for about nine years, since he was about 14 or 15. I remember him calling me say, 'did you see what Noah did?' And I go, 'oh yeah.' But then watching him at Pocono, it's like he drove one way one week and then next week he drove like a veteran. Maury, he like, I said, we've helped me young people here he has and yeah, so I think he'd take it on as a project."
2022 Focus First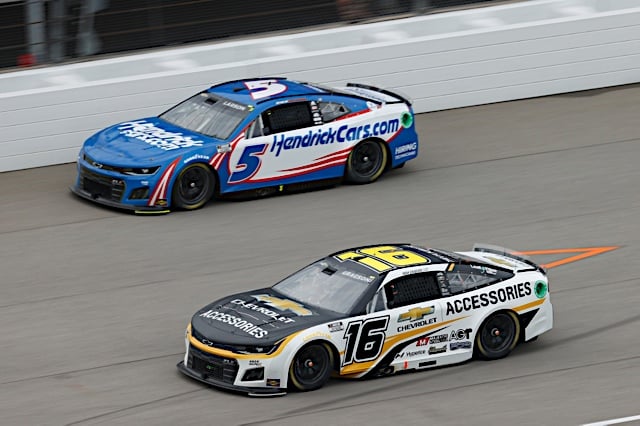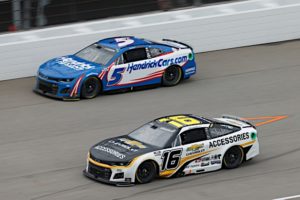 While Gragson's future is secure, his sights are set on the remainder of the 2022 Xfinity Series season. With JR Motorsports, he sits fourth in the Xfinity points standings, 87-points behind leader A.J. Allmendinger. His three victories have locked Gragson into the playoffs for the fourth consecutive season.
The next scheduled race for Gragson is the Xfinity Series race at Watkins Glen International on Saturday, August 20 at 3:00 p.m. ET on USA Network. The race can be heard on the Motor Racing Network and SiriusXM NASCAR Radio Channel 90.
Featured Photo Credit: Photo by NKP / NKP Photo.