By Jacob Seelman, Special Contributor
DAYTONA BEACH, Fla. – Joey Logano has tasted the thrill of victory in the Daytona 500 before. He nearly got to again Sunday night during the 65th running of the Great American Race.
However, in a chaotic, grinding last lap at Daytona Int'l Speedway, Logano was forced to settle for runner-up honors after a turn-two crash led to a race-ending caution flag that scuttled the Team Penske driver's chances.
After pushing eventual winner Ricky Stenhouse Jr. to the lead in double overtime and holding second at the white flag, Logano was well-positioned to try and take home the Harley J. Earl Trophy for a second time.
He never got the chance, though, once the caution waved with the field wrecking behind him.
Stenhouse was in front and declared the winner, leaving Logano lamenting the situation despite a strong start to his NASCAR Cup Series title defense.
"Second here is the worst, man," said Logano, who won his second Cup Series championship last year and topped the Daytona 500 in 2015. "You're so close, but close isn't enough in this race.
"It hurts."
Logano appeared to be right where he needed to be, with drafting help from Kyle Larson looming large behind him and a fast No. 22 Shell-Pennzoil Ford Mustang underneath him.
He dissected the waning moments of the race afterward, trying to find something else he might have been able to do differently in order to capture his second Daytona 500 triumph.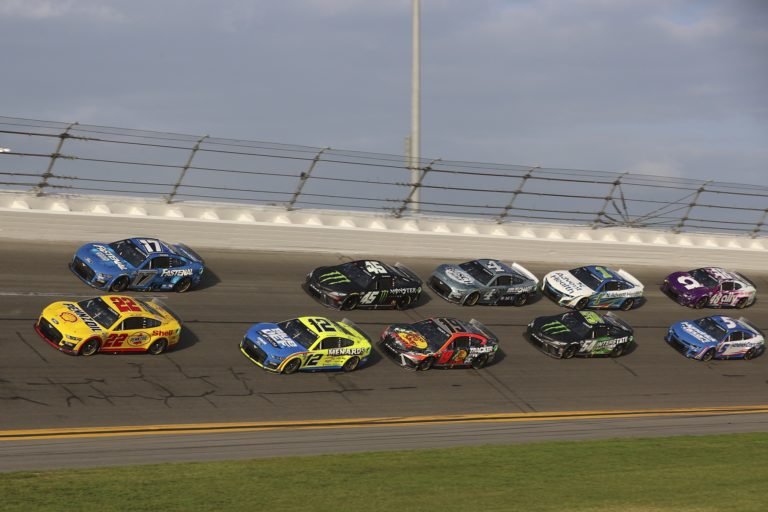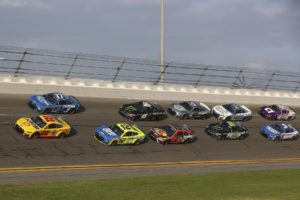 "Leading the white flag lap there, I was up front. Kyle gave me a good push, and … [they got] three wide across there and I felt like the three wide was going to hurt a lane," explained Logano. "It looked like Kyle was getting pushed ahead, and then Ricky started getting pushed ahead.
"I knew if I went to the bottom, my car wouldn't handle well enough. I had already got pushed off the bottom once and I knew if I went down there I was probably going to get wrecked," he continued. "I wasn't sure if I could get down there in time to throw the block … and I didn't want to wreck my car either. You don't expect them to wreck either. You think you're racing to the checkered flag … and you put yourself in the best position to try to win at the start-finish line, and then the caution coming out just threw a wrench in all of that.
"You wish you could race to the end, but obviously you can't when they wreck that much."
Logano was quick to congratulate Stenhouse on the victory, however, noting that it's a life-changing moment when a driver wins the Great American Race for the first time.
"Congratulations to Ricky. There's nothing like winning the Daytona 500," Logano noted. "That's why it stings so much finishing second. I'm still proud of the team, still proud of the effort we put in with coming off the championship last year and bringing this Shell-Pennzoil Mustang back toward the front.
"We got a Ford close to the front and we had a chance. Man, I wish it was in victory lane, though."
Sunday night's finish marked Logano's best Daytona 500 result since winning the 2015 edition, as well as his fourth top five in the event in the past nine years.
He heads to California's Auto Club Speedway on Feb. 26 with the Cup Series point lead, two markers over Chris Buescher and four ahead of Stenhouse, as he begins pursuing a third career championship.