By Seth Eggert, Associate Editor
The vision that Justin Marks had for Project91 not only has succeeded as Shane Van Gisbergen put the effort into victory lane for the first time at the Chicago Street Course but put NASCAR on an international stage.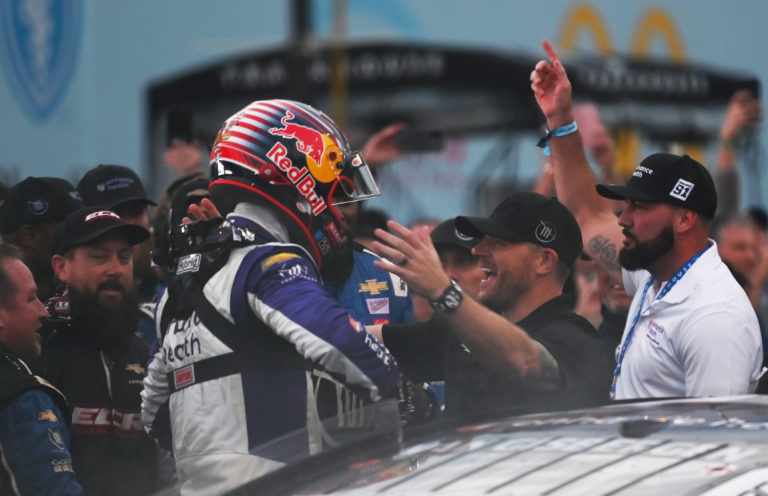 Where the Garage 56 Le Mans entry put the NASCAR Cup Series' Next Gen (Gen 7) car on display in the 24 Hours of Le Mans, Marks, Project91, and Van Gisbergen put the overall sport in front of a wider audience. The three-time Repco Supercars champion turned heads from practice to qualifying and the Grant Park 220 itself.
"I knew it was going to be difficult," Van Gisbergen stated. "Like the amount of road courses, the guys do now, there are very good drivers here, and it was tough. Qualifying yesterday was intense, and the racing, the battles were really fun, but everyone was respectful and clean, and it was really cool."
The Next Gen car has been noted as being inspired by the same Supercars that Van Gisbergen races in Australia and New Zealand. It also draws from traditional sports car and endurance racing. The modernization of the NASCAR racecar is what allowed for the opportunity for Van Gisbergen to be successful on track. Though, he did have to fight his way back at one point.
"It's an amazing opportunity and probably something we couldn't have done in the old car," Van Gisbergen reflected. "That car looked so foreign to everything else, where this car is a bit more relative to all race cars around the world.
"It's appealing. Jenson (Button) yesterday, he was so competitive, and we were both running up front probably where we shouldn't be. It was pretty cool, and this car now allows people to do it."
Van Gisbergen was among those that plummeted down the running order, pitting after NASCAR officials shortened the race from 100 laps to 75 due to limited daylight. The New Zealander masterfully carved his way up through the field from 18th in the final 25 scheduled laps.
Running over one second faster than his competitors, Van Gisbergen showed that not only can 'road course ringers' still be competitive in NASCAR but can be treated with respect. Kimi Raikkonen, who drove the Project91 car at Circuit of the Americas earlier this year and Watkins Glen International last year got a taste of the traditional beating and banging that comes in Cup races.
"I became a student of the sport really and tried to study as much as I can about how the races were and how the drivers are, how the cars are, and I was a bit scared after COTA, but it was really cool," Van Gisbergen admitted.
The Kiwi challenged Justin Haley for the lead on Lap 69 when the caution waved. On the ensuing restart, he took the lead from Haley in Turn 1. The Kaulig Racing driver recaptured the lead in Turn 2. Van Gisbergen then made a daring crossover move to retake the lead.
The Trackhouse driver had to endure one attempt at overtime before becoming the first driver to win in their debut since Johnny Rutherford at Daytona Int'l Speedway in a duel race in 1963.
"Wow, when we had that back strategy back to 18th, I started to worry a bit, but the racing was really good," Van Gisbergen said. "Everyone was respectful. It was tough, but a lot of fun."
Van Gisbergen was also just the sixth internationally born driver to win in the Cup Series, and the 11th across the three National Touring Series. The Auckland, NZ native joins the likes of Marcos Ambrose, Mario Andretti, Juan Pablo Montoya, and Daniel Suarez as winners in the premier stockcar racing series in North America.
Perhaps more importantly, the standout performance of Project91 caught the attention of many from other disciplines of racing. Fellow Kiwi and three-time Supercars champion Scott McLaughlin intently followed his friend's success in NASCAR. 2022 Indianapolis 500 winner Marcus Ericsson expressed interest in driving the Project91 car after watching Raikkonen's competitiveness at Watkins Glen last year.
Van Gisbergen attended the Ally 400 at Nashville Superspeedway as a guest of Trackhouse Racing. There, full-time Trackhouse driver Ross Chastain went to victory lane. The car that Van Gisbergen drove was the same one that Suarez achieved his first victory in at Sonoma Raceway last year.
Overall, the win was something that Van Gisbergen, and drivers from other disciplines, could only dream about. To hop into a different style of racecar, compete against the best that series has to offer, and be competitive takes skill. The 34-year-old showed off that skill while he worked with Darian Grubb, the former crew chief of Tony Stewart, who Van Gisbergen was a fan of as a kid.
"It's something that I guess you dream about," Van Gisbergen explained. "As Justin was saying, when he first approached me about it, he said it could happen and I'm on the short list, and when he gave me that call, it was pretty special.
"I guess preparation started, and admittedly I haven't watched NASCAR too closely the last couple years. I was a big fan like 10 years ago. I was a big Tony Stewart fan, so working with Darian was pretty special.
"Coming a week early, going to Nashville, being part of the Trackhouse team and then meeting all the Project91 guys. The prep was intense, but we're very thorough, and I felt ready."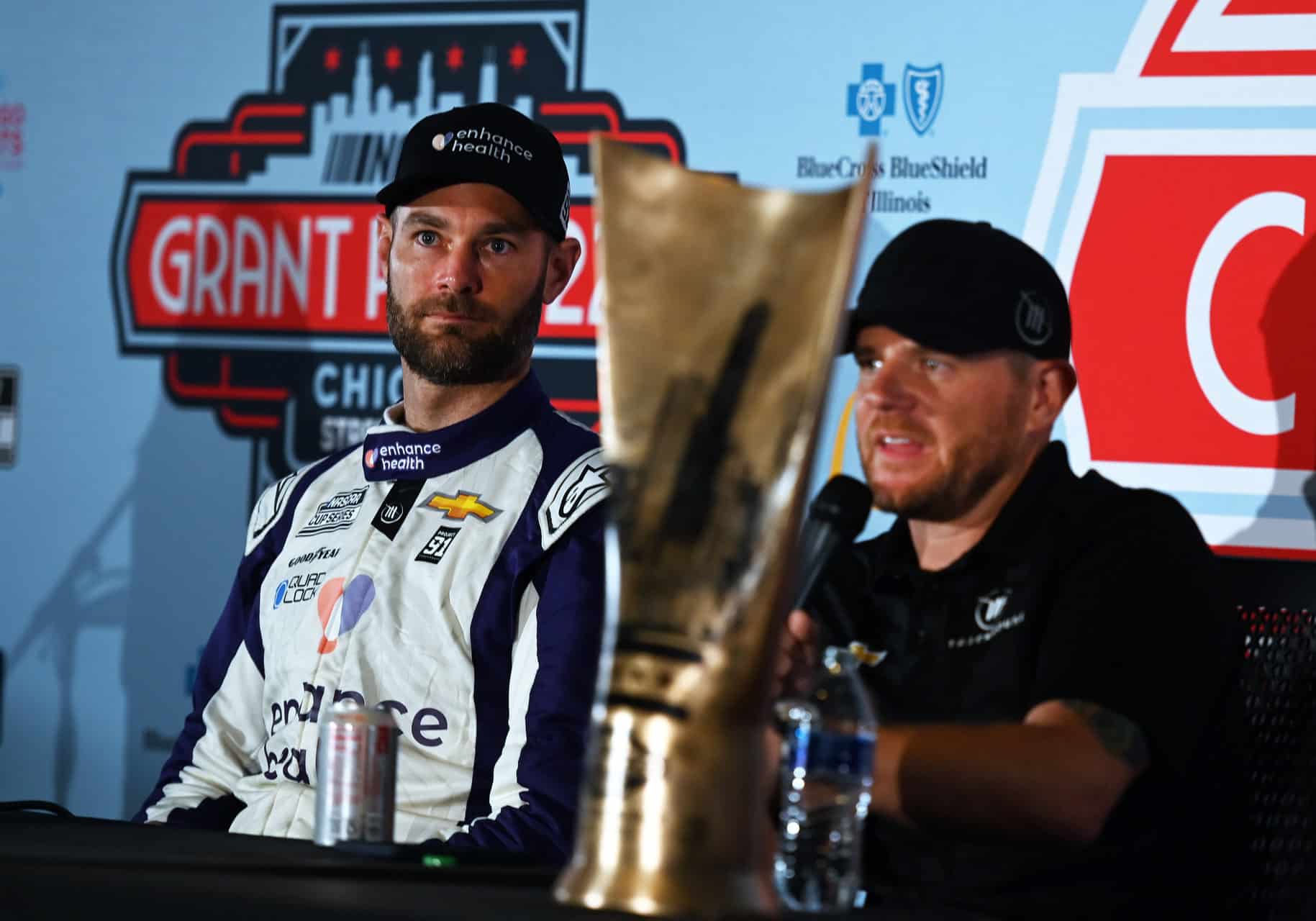 Currently, the Project91 entry does not have any more races on its' schedule in 2023. But the goal to help broaden the NASCAR fanbase and pool of competitors remains. Van Gisbergen hopes that the success of Project91 could help foster new international drivers competing in the Cup Series.
"Hopefully people look outside the circle a bit more and let foreigners come and race," Van Gisbergen optimistically said. "But for sure an oval race would be a completely different world. I'd love to try it, but that would be the four to eight years to get up to speed for sure. It's so difficult or looks so difficult and intense how that all works. I'd love to give it a go."
Next for Van Gisbergen is the NTI Townsville 500 from July 7-9. The Supercars race weekend features two 250km races with coverage of every session on Supercars' SuperView.
Meanwhile, for the NASCAR Cup Series, is the Quaker State 400 Presented by Walmart at Atlanta Motor Speedway on Sunday, July 9 at 7:00 p.m. ET on USA Network. The race will also be broadcast on the Performance Racing Network and SiriusXM NASCAR Radio, channel 90.