By Seth Eggert, Associate Editor
As athletes come and go through the passage of time, the torch for a team or an initiative is often handed from one to another. One such torch, or in the case of the NASCAR Cup Series, the 'Window of Hope' is being passed from 2004 champion Kurt Busch to Erik Jones.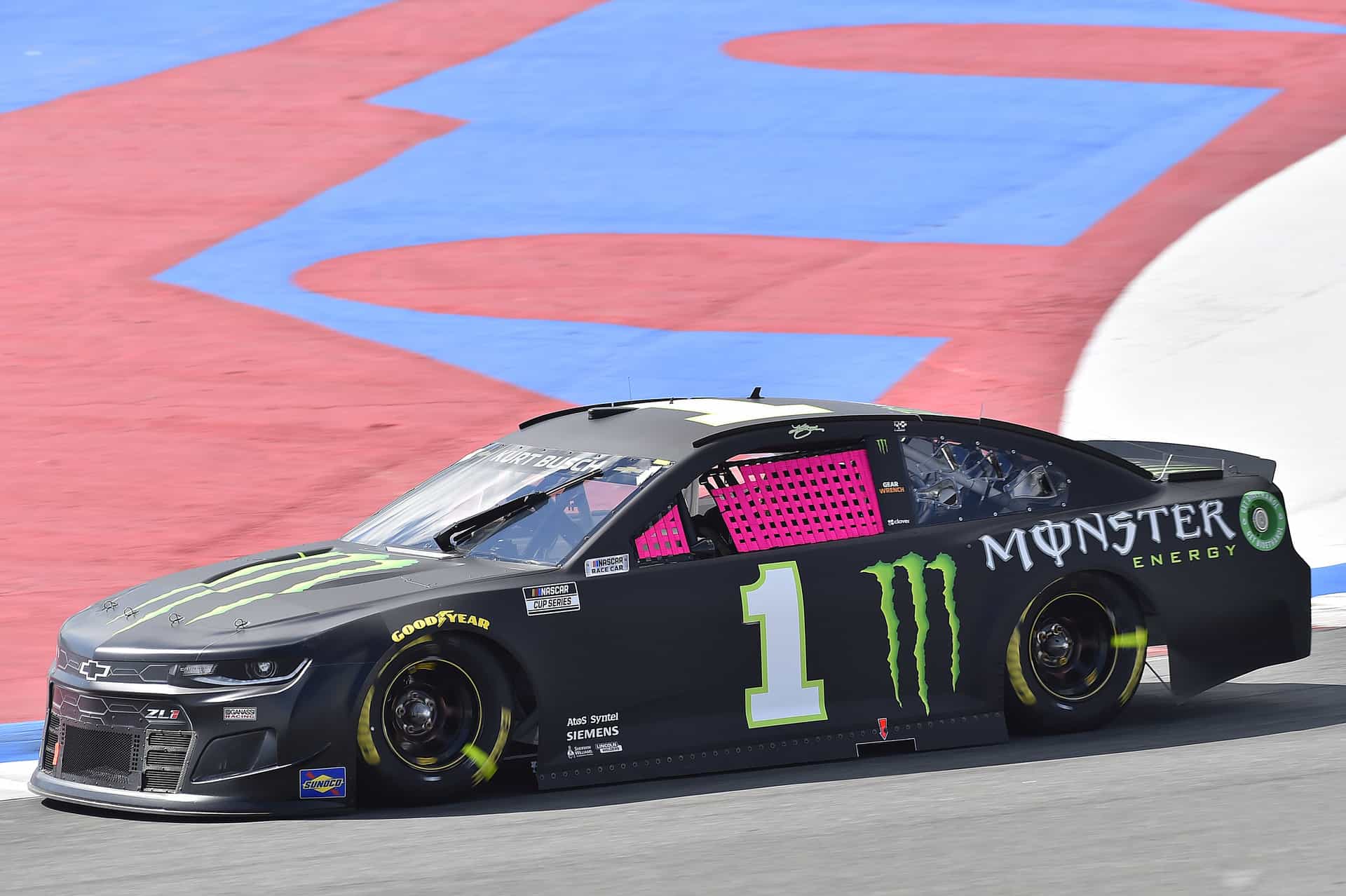 The Windows of Hope campaign started in 2019 after Busch received a letter from a young fan, Mason Bradley, whose mother Stephanie was battling breast cancer. With the letter was a hand-drawn picture of Busch's then No. 1 Chip Ganassi Racing Chevrolet with a pink window net.
Thus, the catalyst for Window of Hope was born and with support of NASCAR and the teams, all drivers competed with pink window nets at the Charlotte Motor Speedway ROVAL in 2021. Each year at the hybrid oval and road course the window nets are used in both the Cup Series and Xfinity Series before being auctioned off to support Atrium Health's Levine Cancer Institute's Project PINK.
"From the very beginning, the NASCAR industry supported us, and I am thankful for their continued support as we enter year three," said Busch. "This program has become something I look forward to every year and I am grateful for the opportunity to bring in the Erik Jones Foundation to help continue to give it life for years to come.
"After learning more about what motivates Erik's foundation's cancer efforts, I felt a partnership with him was a natural evolution of the program. I am thrilled about this partnership and confident Erik's personal commitment to cancer detection and care will grow this program and positively impact his cancer efforts."
Sidelined by a concussion in 2022, Busch only competed with the Window of Hope once. Though not in the car, 41 drivers carried the mantle for the 23XI Racing driver into the Charlotte ROVAL race later that season, raising over $100,000. Now retired from full-time competition, Busch found a successor to carry on the legacy of the Windows of Hope.
LEGACY Motor Club driver Erik Jones launched his own foundation in August 2021. The Erik Jones Foundation started with a focus on skin cancer, raising money for the Melanoma Research Fund. Jones' father, Dave, succumbed to the disease in 2016. While his charity was focused on skin cancer, it was a natural fit for Windows of Hope. Jones' mother, Carol, is a breast cancer survivor.
"(It's a) huge honor for us and the foundation we're obviously a young foundation couple of years into our projects and it's just awesome," Jones admitted. "We've seen this program in the last few years. To continue to round out each pillar of our foundation, cancer is obviously a huge part of it, but we focused a lot on Melanoma, skin cancer.
"To bring in the breast cancer side of it with my mom being a survivor, it's just awesome. This is by far the biggest program we've been able to take on with the foundation. I'm excited about it, excited about what we can do raising money and then excited about the grant giving after, so a huge day for us for sure."
Like all things in the motorsports world, on track and off track, the shift from Busch's foundation to Jones' was quick. It keeps the original spirit that came from Bradley's request to run a pink window net in a show of support while also bringing a spotlight to the families and individuals that have fought breast cancer.
Overall, Jones has considered it an honor to be able to continue the legacy that Busch started and felt that it's a natural place for his own foundation to go.
"It moved fairly quickly (shifting this from Kurt's Foundation to my own)," Jones explained. "It's all really been in the last handful of months. It went down the road really fast and just really honored that he's going to let us take this program on. It was a huge, huge lift for him to even really create it, bring it to life over the last few years. I think it was just such a natural fit for us and what we've been doing with the foundation that things really started to go quickly down the line."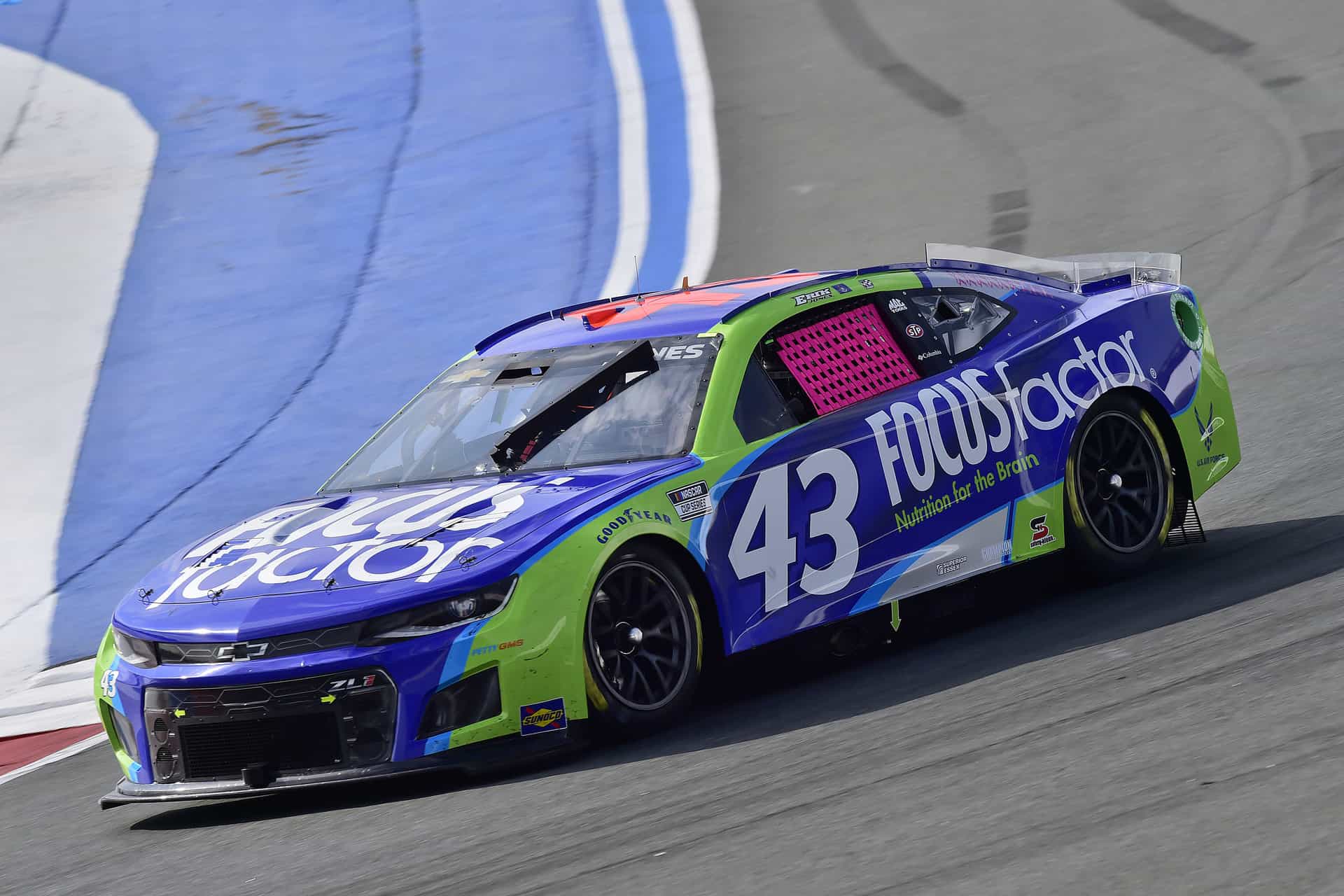 With the entire field in the Cup Series and some in the Xfinity Series running the pink window nets, Jones will now have a different set of emotions to face. In the two previous seasons he was simply a supporter of the program who also had a family member that survived breast cancer.
Now he's the forerunner with the field firmly backing the message and his own foundation. Jones fully understands that he will have a different feel when he walks down pit road and sees the pink window nets, whether it be before practice or pre-race.
"It's going to have a totally different feel (seeing the window nets now)," Jones said. "I've obviously participated last few years in it with my own car with for Kurt but walking down pit road and being able to see the pink window nets and that's going to be emotional in a way and seeing that everybody supports it, so pumped about that. It's been fun to represent it over the last few years and going to be a cool feel on Saturday, Sunday."
The Bank of America ROVAL 400 is scheduled for Sunday, October 8 at 2:00 p.m. ET on NBC. The race will also be broadcast on the Performance Racing Network and SiriusXM NASCAR Radio, channel 90.