By Jerry Jordan, Editor
JUSTIN, Tx – For about half-an-hour, Kyle Busch was the winner of the My Bariatric Solutions 300 at Texas Motor Speedway but then news began to trickle out of the NASCAR tech inspection line that his car failed post-race height requirements. Not long after, the sanctioning body made it official and Austin Cindric was declared the winner.
It would have been the 98th Xfinity Series win for Busch but instead, it became the third straight win for Cindric after his sweep last weekend at Kentucky Speedway.
"We verified with the crew chief that the left rear was low," said Wayne Auton, Managing Director of the NASCAR Xfinity Series. "So, we pulled the car off the line and let it rest. Reset the air and verified the height sticks with the team and NASCAR officials – the height sticks were still in the red. At that point, we told the team they would be disqualified.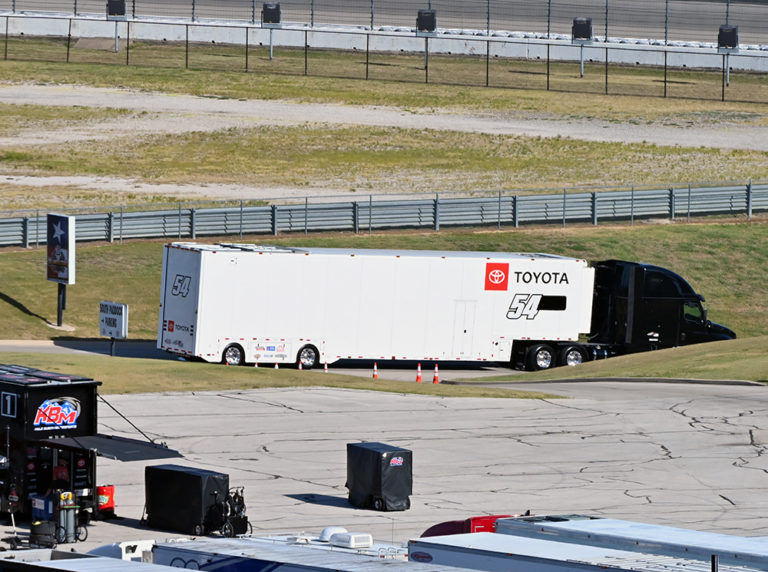 "Everybody in this garage area is fighting for every pint they can. A little damper put on the race but it was still a heck of a race put on here today at Texas."
It wasn't how Cindric wanted to win but it's a "W" and he will take them any way he can get them. It's also bonus points leading in to the Xfinity Series playoffs.
"No matter how it is happens, it was a great points day … Not how I want to win it," he said, when asked if it was any less exciting because of Busch's disqualification. "It is hard to say, a win is a win. If they let me go shoot the guns here in a few minutes I might be a little more excited. You always want to win it on track."
He didn't get to shoot the guns.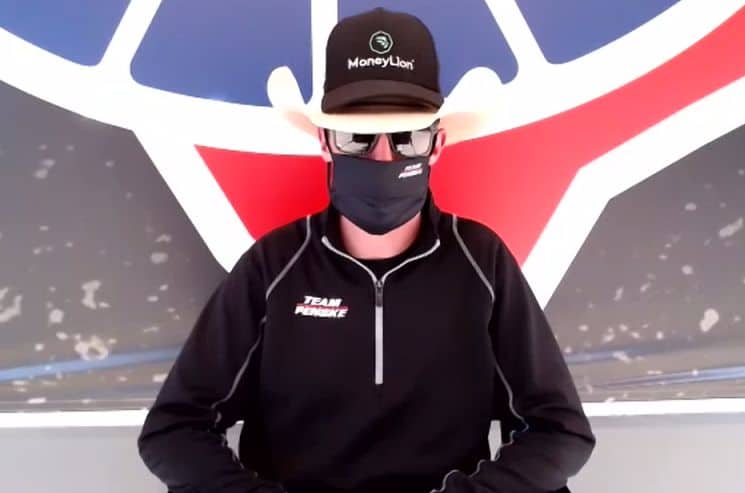 In fact, NASCAR had to rush to catch up with him because he said he had already cleaned up and changed into street clothes when he got the news that he was declared the winner. Cindric didn't speculate on Busch's penalty, referring the technical questions to his crew chief, Brian Wilson. He added that he was happy to run up front all day but he knew Busch was faster than him and it didn't "play a major factor."
Wilson said he felt like Busch's car being too low might have helped him slightly but he also empathized with them on the disqualification.
"I don't want to take anything away from those guys," Wilson said, as he explained what advantage there would be to having the left rear to low would mean. "That helps keep your car down and lower the CG (center of gravity). I feel bad for those guys. That is not how you want to lose a race. I am not going to say that (being too low) was the reason those guys were in Victory Lane earlier but it definitely doesn't hurt."