By Seth Eggert, Staff Writer
Despite an early pit road speeding penalty, Daniel Suarez rebounded to score a top-five finish in the final race on the 2.0-mile configuration of Auto Club Speedway.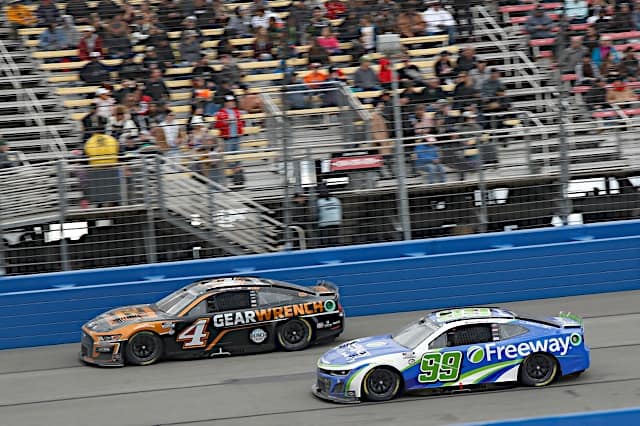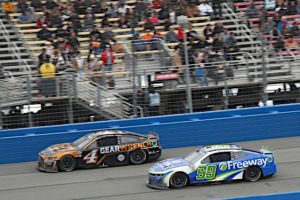 The driver of the No. 99 Freeway Insurance Chevrolet Camaro was among the first to pit during the last green flag run of Pala Casino 400. Unlike a mistake he made during a stop early in the race, Suarez entered and exited pit road with issue. However, the NASCAR Cup Series driver was still recovering from lost track position.
Being among the first to stop, Suarez leap-frogged several drivers. In the closing laps, the Trackhouse Racing driver worked his way by Brad Keselowski, Denny Hamlin, and Kevin Harvick. The Monterrey, Mexico native broke into the top-five with five laps to go, taking the spot from Hamlin. He snuck by Harvick to take fourth before the checkered flag.
"I'm very, very proud of everyone at Trackhouse Racing," Suarez said. "They keep building very fast race cars and it's a lot of fun to race like this. My No. 99 Freeway Insurance Chevy team did a great job on pit road with strategy and adjustments.
"I feel like I made a few mistakes today that maybe cost us a shot at the win. I feel like our car was capable of running up front, but I just made too many mistakes. I just have to clean up a few things on my end and I'm sure we'll come back next weekend with another shot."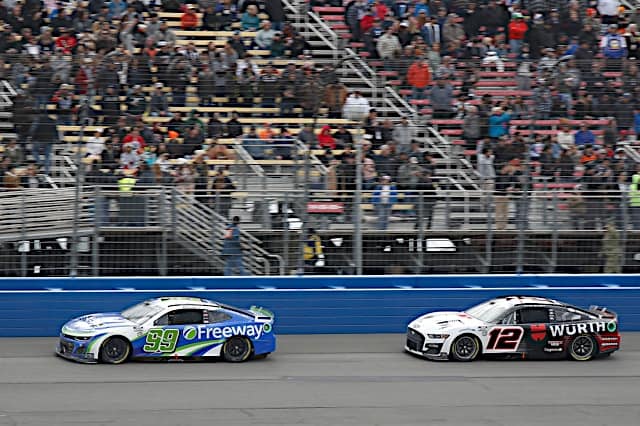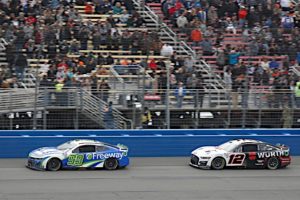 During the first Stage break of the 400-mile race, Suarez was penalized for speeding entering pit road. He and his Trackhouse teammate, Ross Chastain, had been running inside the top-three prior to the penalty. Suarez restarted at the tail of the field because of the penalty.
Suarez avoided the mayhem of consecutive cautions, including a nine-car pileup on a restart. He reached the top-five by the end of the second Stage. Ultimately, the 31-year-old netted 14 Stage points.
The fourth-place finish was Suarez's 16th career top-five finish in the NASCAR Cup Series. It was also his 51st top-10 finish.
Next for Suarez is the Pennzoil 400 at Las Vegas Motor Speedway. His best finish at the 1.5-mile track is an eighth place in 2018.
The Pennzoil 400 is scheduled for Sunday, March 5 at 3:30 p.m. ET on FOX. The race will also be broadcast on the Performance Racing Network and SiriusXM NASCAR Radio, channel 90.