By Seth Eggert, Staff Writer
Embracing his substitute role, Josh Berry scored a top-10 finish in a chaotic finish to Sunday's NASCAR Cup Series race at Phoenix Raceway.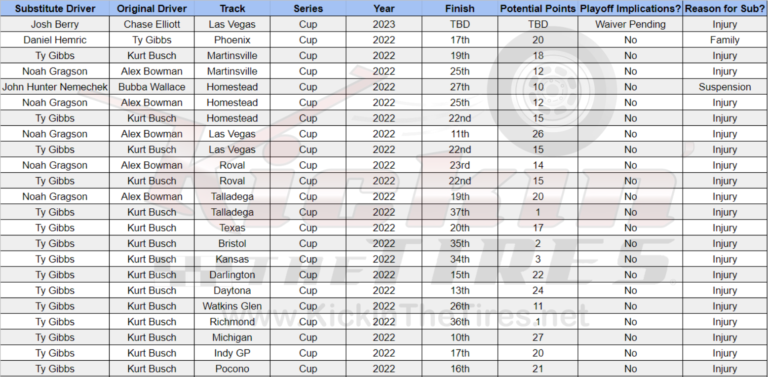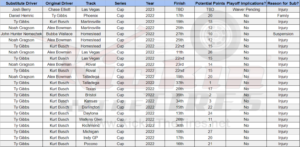 Filling in for Chase Elliott, Berry surged up the running order compared to his last-minute substitution at Las Vegas Motor Speedway. The JR Motorsports driver drove the No. 9 NAPA Auto Parts Chevrolet Camaro ZL1 to a finish outside the top-25 at Las Vegas.
Fast forward one week to Phoenix and Berry ran well inside the top-20 throughout most of the United Rentals Workers United 500. The No. 9 Kelley Blue Book Chevrolet contended just outside the top-15 with Martin Truex Jr., Bubba Wallace, and Alex Bowman throughout the 500k race.
"It was a really solid day for the No. 9 Kelley Blue Book Chevy team," Berry said. "We were able to improve a lot from what we had last week. We were able to stay on the lead lap basically the whole race. We had a couple of runs in there that were really good.
"A couple runs where we fell back a little bit, but it's just all part of a learning experience for me. These races are so long, and I need to be able to learn this car a little bit better where I can give Alan (Gustafson, crew chief) a little bit better direction on how to help me."
In the closing laps of the 312-lap scheduled race Berry had settled in to finish 15th. That was until a caution pushed the race into overtime. The Alan Gustafson-led crew was among many that opted to take four fresh tires.
The first attempt at overtime resulted in a quick caution. Berry launched on the final restart from 13th, behind his Hendrick Motorsports teammate Bowman. In the mad scramble on the final two laps the duo jumped up to ninth and 10th as the checkered flag waved.
"Towards the end, we found that we were a little bit on the free side of our better runs," Berry admitted. "At the end there, we were probably going to finish 15th or 16th, which I was still pretty happy with. Obviously had the cautions there and we executed a couple of really good restarts there and was able to get a top-10."
The 10th-place finish is Berry's first top-10 in the Cup Series and came in his fourth career start. Hendrick Motorsports will have Berry in the No. 9 Chevrolet on the ovals until Elliott has healed from his injury.
As a result of the top-10 the Hendrick No. 9 Chevrolet moved from 19th in the Cup Series Owner Points standings to 17th. Currently it is eight points behind the 23XI Racing No. 23 Toyota Camry.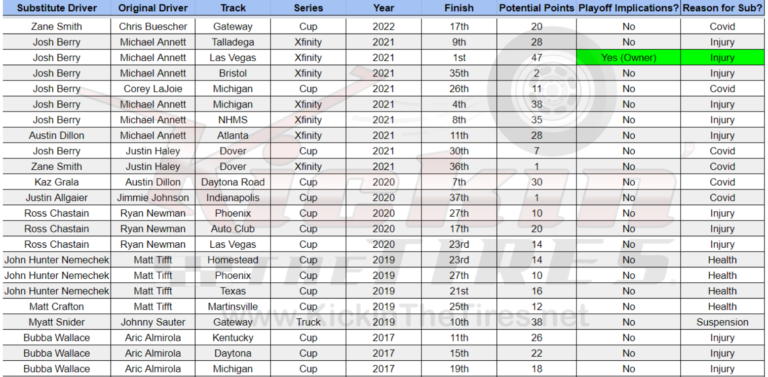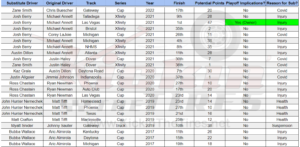 The top-10 finish matches the continued improvement that Berry had when he filled in for Michael Annett in the NASCAR Xfinity Series in 2021. In five races he earned one win, two top-five, and four top-10 finishes while filling in for Annett.
Next for Berry is the 'mini-Superspeedway' of Atlanta Motor Speedway for the Ambetter Health 400 on Sunday, March 19 at 3:00 p.m. ET on FOX. The race will also be broadcast on the Performance Racing Network and SiriusXM NASCAR Radio, channel 90.
Berry has just two starts in the NASCAR Xfinity Series on the reconfigured Atlanta track. He has one DNF (accident) and a runner-up finish in his two starts on the 1.5-mile hybrid track. In addition to his substitute role, he will also run his normal No. 8 Chevrolet in the Xfinity race.