By Seth Eggert, Staff Writer
Despite an early wreck, AJ Allmendinger rebounded to earn a top-five finish at Atlanta Motor Speedway.
At the end of Stage 1, Allmendinger lined up inside the top-10 in the No. 16 Ellsworth Advisors Chevrolet Camaro SS. During the one lap shootout, Brandon Jones was hooked in front of the field on the backstretch. Austin Cindric, Noah Gragson, Allmendinger, and others piled into the wreck with nowhere to go. Fixing the damage, the 39-year-old lost a lap on pit road.
Throughout the rest of the Echo Park 250, Allmendinger fought to moved back onto the lead lap. Crew chief Jason Trinchere utilized strategy to move his Kaulig Racing driver back onto the lead lap. Allmendinger moved back onto the lead lap prior to the final green flag run without the aid of the free pass
During the final 26 laps, Allmendinger swept through the field. With 10 laps to go, the Los Gatos, Calif. native moved back into the top-10. In the closing laps, Allmendinger battled his Kaulig teammate, Justin Haley, as well as Michael Annett and Riley Herbst. Off turn four, he took advantage of a loss of momentum from his competitors off turn four to move up to fifth, where he finished.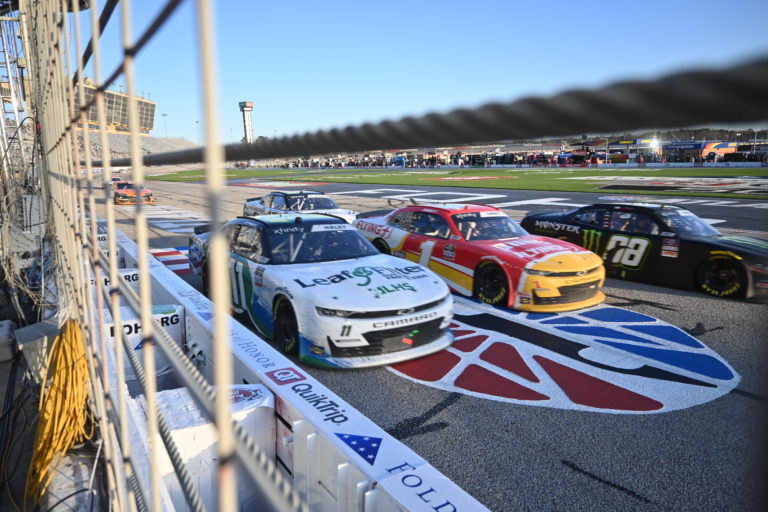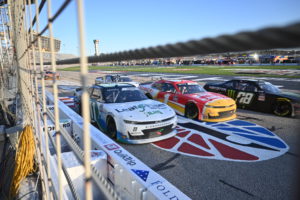 "I think it (the recent damage) was a combo of Noah (Gragson) and I trying to fight back up through the field," explained Allmendinger. "We fought hard. The Ellsworth Advisors Chevy was fast. We came from the rear there. I thought we were going to finish top four or five in the first Stage, got caught up in that accident.
"Everybody at this Kaulig Racing organization, the 16 car fixed the thing up and it had a lot of speed. We went a lap down, fought all day to get the lap back on strategy. At least got on the same set of tires as everybody else and fought our way back to a top-five. It wasn't a win but heck it sure felt like one today."
Allmendinger's late march through the field was actually his second of the day. After failing pre-race technical inspection multiple times, the veteran driver started from the rear of the field. Allmendinger spent the first 40 laps climbing from last to run inside the top-10 before 'the big one' at the end of Stage 1. Due to the wreck, he failed to earn stage points in either stage.
The fifth-place finish is the fourth top-five for Allmendinger this season. It is also the 15th top-five in his NASCAR Xfinity Series career.
Allmendinger is locked into the Xfinity Series playoffs via his win at Las Vegas Motor Speedway. He is 83-points behind leader Cindric.
Feature Photo Credit: Jerry Jordan / Kickin' the Tires