By Seth Eggert, Staff Writer
As the NASCAR Xfinity Series returns to Atlanta Motor Speedway for the second time this season, Brandon Brown spies an opportunity on the 'mini-superspeedway.'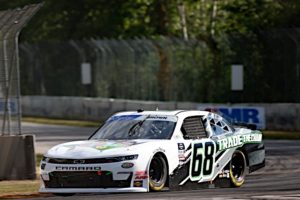 Though the Woodbridge, VA native has six starts at the 1.54-mile track, only one has been on the superspeedway configuration. In the debut of the new Atlanta earlier this season Brown ran in the lead pack throughout the race. He finished the first two Stages in eighth and seventh respectively.
Brown was inside the top-five until he was spun by Sheldon Creed with about 30 laps to go. Despite the spin, the No. 68 Zero FG Energy Drink Chevrolet Camaro SS was undamaged. Brown rallied to an 18th-place finish by the time the checkered flag waved.
"Atlanta is a chance for us to go win," admitted Brown. "We ran in the top-five, Top-10 most of the day until we got taken out last time. Hopefully nobody decides to drive through us. We're going to race as close to a speedway car as possible because Atlanta races like a superspeedway, but you also have a few shaky lift points. It is similar to before they repaved Daytona, Talladega."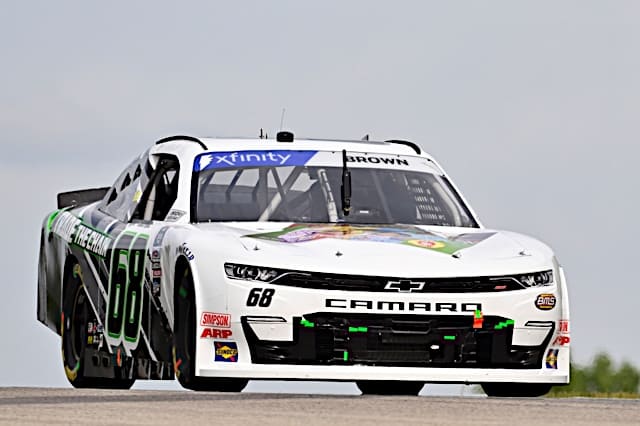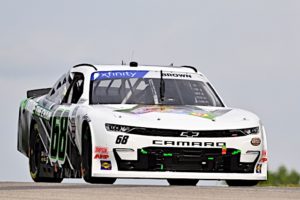 One thing that the first race at Atlanta's superspeedway configuration did not have was green flag pit stops. The driver of the No. 68 Brandonbilt Foundations Chevrolet is aware that the narrow confines of the 'mini-superspeedway' will make green flag pit stops difficult.
"Green flag pit stops would be extremely sketchy because Atlanta is not really wide enough to race like a superspeedway, but it does," explained Brown. "There's not a lot of room to get off the track and stop like people would normally do for a superspeedway. They would have to slow down on the backstretch and try to carry the apron all the way around because you can't stop in traffic, especially at that rate of speed."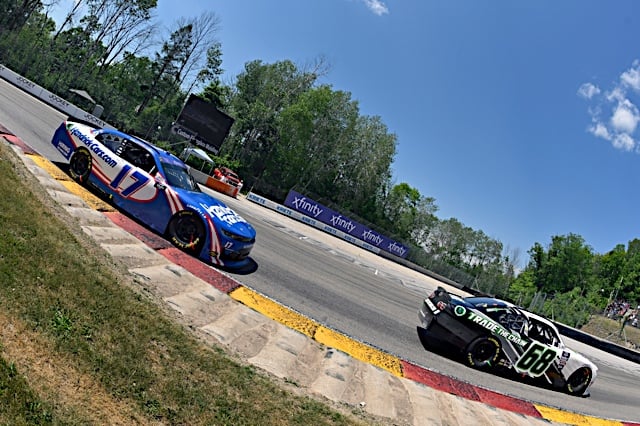 Entering the Alsco Uniforms 250 at Atlanta the 28-year-old is 15th in the championship points standings. Brown is 88-points behind the NASCAR Xfinity Series playoff cutline, currently held by fellow Chevy Racing driver Landon Cassill.
The Alsco Uniforms 250 is scheduled to start at 5:00 p.m. on Saturday, July 9 on USA Network, PRN, and SiriusXM NASCAR Radio.
Featured Photo Credit: Photo by NKP / NKP Photo.