By Seth Eggert, Staff Writer
As the NASCAR Xfinity Series heads to Nashville Superspeedway, Brandon Brown will be a part of a milestone start for a crew member.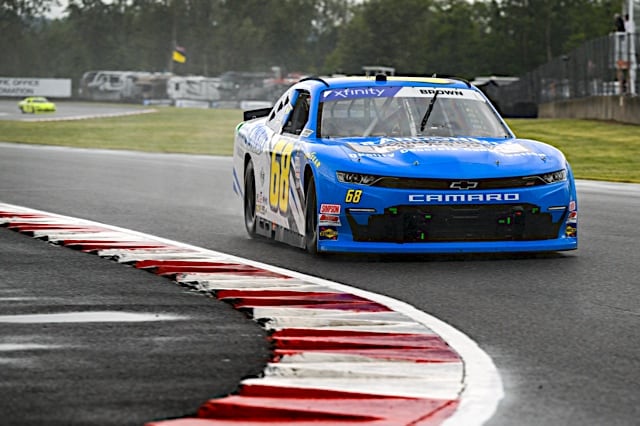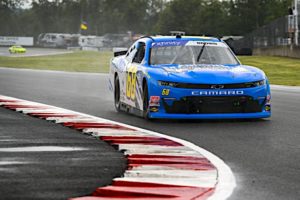 The Tennessee Lottery 250 at Nashville marks Doug Randolph's 200th Xfinity start as a crew chief. Randolph started working with Brandonbilt Motorsports in 2019. In his 199 previous Xfinity starts as a crew chief the Fort Bragg, N.C. native has earned five wins, 23 top-fives, and 57 top-10 finishes. Randolph's most recent win came with Brown at Talladega Superspeedway last year.
"It's really cool to know that I'm a part of one of his milestones and to be the driver that gets to take the green flag for his 200th race," explained Brown. "I'm sure he's pumped up and he's excited about being able to say he's reached this milestone in the Xfinity series, let alone just being a part of NASCAR for this long."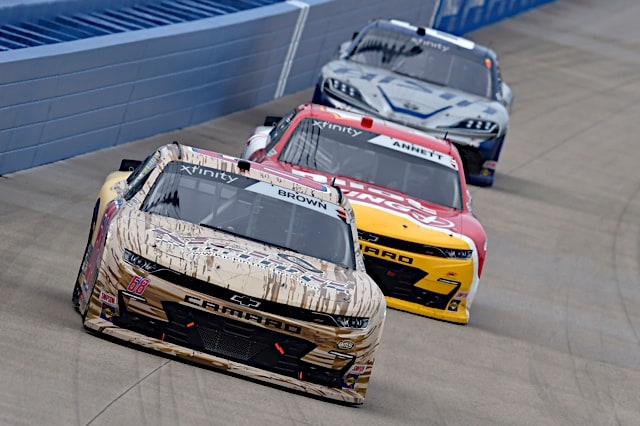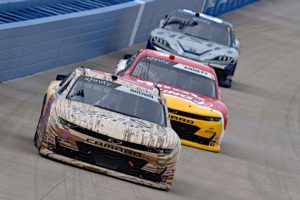 Last year marked the Xfinity Series' return to Nashville after a 10-year hiatus from 'The Music City.' Brown started 16th in the No. 68 Kickin' the Tires / Brandon Davis Music Chevrolet Camaro SS and ran well throughout the first 140 laps. A new brake package has the 28-year-old aiming to capitalize on the early success from last season's race.
"Nashville Superspeedway is its own beast," admitted Brown. "The track is mainly concrete. It acts like Dover for adding grip and tire wear. You can work off of that. We've switched up brake packages completely, manufacturers. Also, last year was the first time at that track, we didn't expect to need that much brake, so our fans weren't really capable of keeping them cooled off as we all saw. This year we're focused on how to keep them cooler, naturally with aero and then also our upgraded brakes and fans."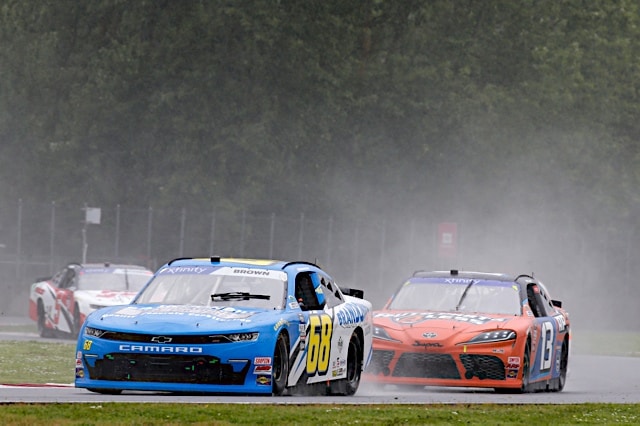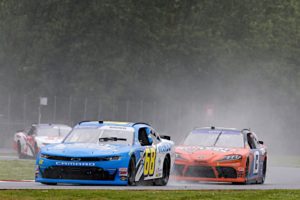 Brown will once again have Brandonbilt Foundations on his No. 68 Chevrolet Camaro SS. Joining Brandonbilt Foundations on the C-Post is the non-profit charity Nashville Dolphins. Nashville Dolphins teaches handicapped children how to swim while also socializing them at the same time.
The Woodbridge, VA native enters Nashville 16th in the championship points standings. Brown is 72-points behind the cutline, currently held by Ryan Sieg.
The Tennessee Lottery 250 is scheduled to start at 3:30 p.m. EST on Saturday, June 25, on USA.
Featured Photo Credit: Photo by NKP / NKP Photo.