By Jack Shaw, Contributing  Writer
Women in motorsports isn't a new concept. Danica Patrick may be the most well-known female racer, boasting over 2.5 million followers combined on Twitter and Instagram. Hailie Deegan has made headlines in her young NASCAR career so far and Brittany Force has won multiple NHRA Top Fuel championships in the last six years. However, Force, Erica Enders, Carmrie Caruso and other women all look up to Shirley Muldowney — the first lady of drag racing.
Muldowney is a pioneer in motorsports and her story is one to behold in the racing world. The Vermont-born superstar had more than her fair share of adversity, making her accomplishments even sweeter. Younger generations may have difficulty comprehending how tough Muldowney's path to success was. Women still face obstacles in motorsports, but they have an easier road thanks to Cha Cha.
Shirley Muldowney started her career in the late 1950s, when her husband constructed her first dragster. By 1958 — at just 18 — she began competing professionally, with her first race at the Fonda Speedway in east-central New York.
In 1965, Muldowney entered the big leagues. The NHRA is America's premier league for drag racing, hosting races since 1951. Muldowney became the first woman to get an NHRA license, paving the way for future women in the sport.
Unfortunately, not everybody welcomed her to the racing scene. The first lady of drag racing faced detractors in the stands and within the NHRA itself. In previous interviews, Muldowney has said the organization resisted helping her career until it discovered her marketability.
It wouldn't take long before she took off in a big way. Muldowney started her professional career in the Top Gas class. However, her run only lasted a few years before the NHRA ended this division. So, Cha Cha moved to the Funny Car Class.
In 1971, Muldowney defied the odds and won the Southern Nationals. This race fell under the umbrella of the International Hot Rod Association — the next-largest drag racing league after the NHRA. Her rapid success led to a Top Fuel license in 1973. Like her dragster license, Muldowney was also the first to achieve this feat.
In the late '70s and early '80s, Muldowney made NHRA Top Fuel her playground. Imagine it's 1976 in Columbus, Ohio. The NHRA professionals are gearing up for their event at the National Trail Raceway. Muldowney's competition should have stayed home, considering her pace that week.
Cha Cha had nearly a perfect day at the track by qualifying on the pole and achieving a low elapsed time. Plus, she set the track record as a cherry on top of a dream day for drag racers. Her 1976 win in Columbus marked the first for a woman in Top Fuel.
One year later, Muldowney did the unthinkable and won a championship. Her consistency over the 1977 season earned the first championship for a woman.
Think about that title in the context of motorsports. Muldowney didn't just complete the races and sign autographs — she was out there dominating everybody in the crowd. Her 1977 season included Top Fuel wins at the National Trail Raceway in Ohio, the Old Bridge Township Raceway Park in New Jersey and the Sanair Super Speedway in Québec, Canada.
The championship cemented Muldowney as one of the elite athletes in all of racing, not just the NHRA. However, who's satisfied with only one win? One title puts your name in the history books, but multiple make you a legend. Even the detractors must admit you belong in the sport.
In 1980, Muldowney became the first NHRA competitor to win the Winston World Championship for a second time. In 1981, she won the American Hot Rod Association World Championship. Then, in 1982, she capped off an impressive three-year run with her third Winston World Championship.
Think about it in NASCAR terms. Three championships would put you in the same category as Tony Stewart, Cale Yarborough and Darrell Waltrip. In the NHRA, only Steve Torrence, Joe Amato and Tony Schumacher have more Top Fuel championships than Muldowney. She truly has made herself among the best of the best.
In 1983, the non-racing world learned more about Muldowney in a biographical film called "Heart Like a Wheel." Bonnie Bedelia plays Muldowney in the movie with co-star Beau Bridges. Bridges portrays Connie Kalitta — one of the most influential people in Muldowney's racing career.
Unfortunately, the good times came crashing down as fast as they rose. In June 1984, Muldowney's dragster blew a tire while racing at 247 mph, flipping the car into a ditch. Cha Cha survived the incident but suffered severe injuries. The crash broke her pelvis, fractured her ankles, and severely damaged her right leg.
Good luck to anybody trying to keep Muldowney from racing. She underwent multiple surgeries and lengthy rehabilitation in the next couple of years before returning to the drag strip almost two years later.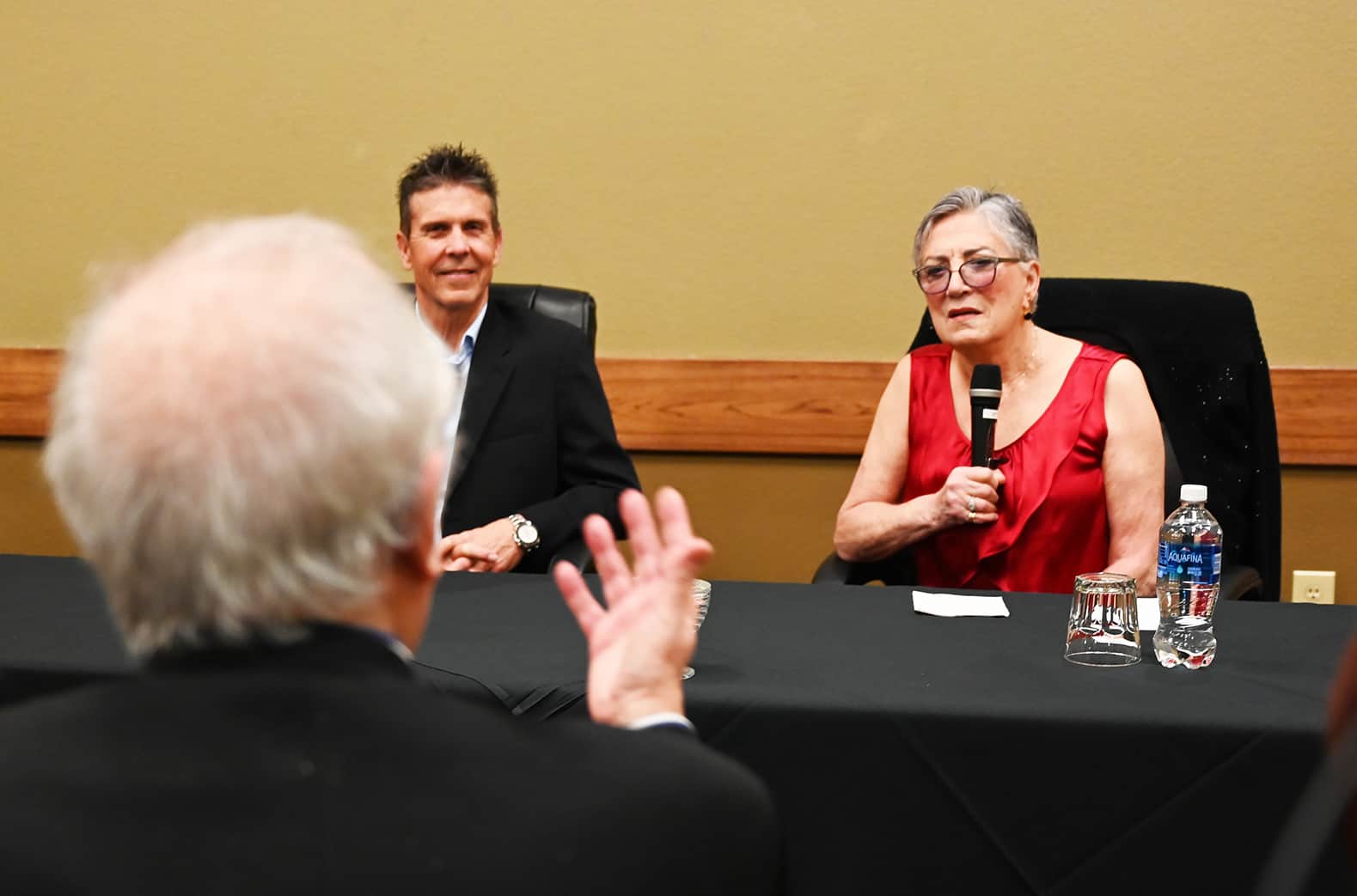 Muldowney returned to racing in 1986 at the Firebird International Raceway in Arizona. Her return to drag racing didn't have the same success as before, but there were a few accomplishments she should be proud of. In 1993, Muldowney set the Fuji International Speedway's track record in Oyama, Japan. Four years later, Cha Cha set an IHRA record by exceeding 303 mph — a mark she would beat again in 2000 at 319 mph.
By 2003, Muldowney ended a nearly 50-year career in motorsports by announcing her retirement. Since then, she's earned numerous awards honoring her achievements.
Muldowney is a member of the Motorsports Hall of Fame of America, the Automotive Hall of Fame and the International Motorsports Hall of Fame. In 2001, the NHRA unveiled its list of the 50 best drivers after 50 years of the league's existence. Muldowney is fifth on the list, beating some of the greatest dragsters worldwide.
In 2008, ESPN assembled a panel of motorsports experts to determine the top 25 racers of all time, placing Muldowney 21st. Seeing your name on the same list as A.J. Foyt, Dale Earnhardt and Mario Andretti is a feat in itself. Nowadays, Muldowney runs Shirley's Kids — a non-profit organization dedicated to helping kids in cities where drag racing leagues stop to race.
Despite the adversity, Shirley Muldowney has succeeded anyway by proving her doubters wrong time and time again. Time goes by fast, considering it's been 50 years since Cha Cha got her Top Fuel license. Because of her, girls worldwide know they can also succeed in racing
Author Bio
With a passion for all things automotive, Jack Shaw is a respected writer in the racing and off-roading scenes. As a sought-after contributor for Engine Labs, Ford Muscle, NASCAR Chronicle and more, his expertise and attention to detail bring articles to life, keeping readers informed and entertained.