By Briar Starr, Staff Writer
In this week's edition of "first-seasons" where Kickin' The Tires catches up with a motorsports figure past or present to discuss their rookie seasons in racing, Kickin' The Tires catches up with former Supercross rider and champion turned NBC Supercross analyst, Ricky Carmichael.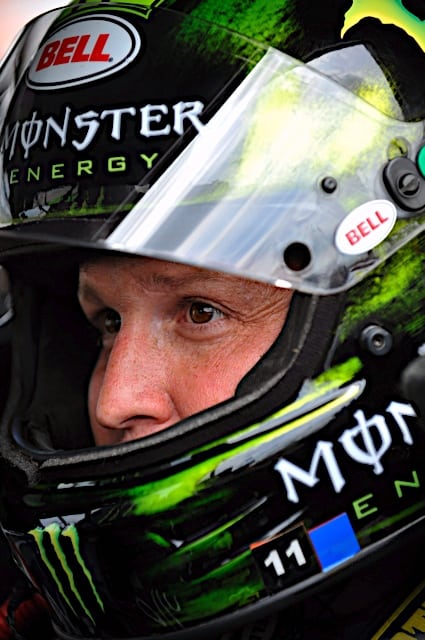 Carmichael talks about his heyday as a rookie rider coming into the sport in 1997 and 1998. Other topics the former rider discusses are how he got connected with Kawasaki to give him his first opportunities in racing, how that ladder helped propelled him throughout his 125 and the start of his 250 careers, memories of making his first start and winning at Atlanta and much more in this week's first seasons edition.
Early on in Carmichael's career, he raced in the amateur ranks and found success and was winning races. As he was doing so, Carmichael was eyeing making his eventual switch to Supercross after competing in the amateur category. Quickly, with the help of his former manufacturer Kawasaki, he was able to get that opportunity with the feeder series they had at the time.
"I came through Kawasaki amateur program called Team Green, basically their feeder program," Carmichael said. "I signed with them when I was 10 or 11-years-old. They groomed me and put me under their wing. I just got shuffled up to the professional side of things with Splitfire Pro Kawasaki."
"I signed with them in 1996 while I was still racing in amateurs. I transitioned into professional by doing the last outdoor nationals in Steel City and had eighth overall. '97 was my full rookie season. It was a special season. I was making money for the first time and it was my dream to race in Supercross."
Carmichael says the plan all along was that the feeder series helped put a structure in place from when he first started and how things would look down the road.
"The feeder program that Kawasaki had at the time definitely helped me to where I was able to get started," Carmichael added. "You kind of know that in the back of your mind, especially back then. If you were successful, you could work your way up to being a factory rider. I had other offers from other manufacturers, but I was loyal to Kawasaki because they did so much for me from a young age and supported my program."
"They eventually offered me a three-year deal with them and luckily it planned out the way it did."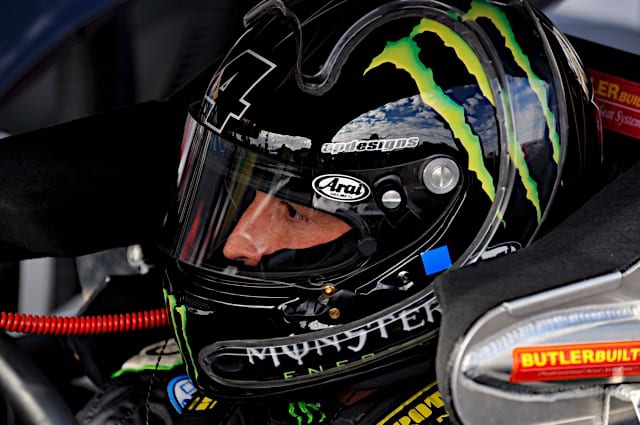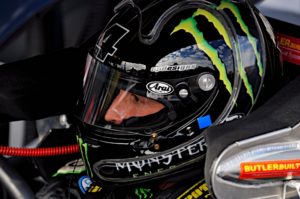 When Carmichael made his debut back in '97, he was only 17-years-old which back then was considered young. Nowadays, it's completely normal for a rider to make their debut in Supercross at least in the 250 ranks. The Clearwater, Florida native reflects back if he wished he had more time to prepare himself for the big ranks or if he was already ready to make his 125-class debut.
"I was ready to go when I made my professional debut in Supercross," he said. "I had enough time in the amateurs. I had already spent my time in amateurs and didn't think I would learn that much more if I stayed in it. The timing was great with me being 17-years-old."
"I will say, the one thing I would've done differently is stayed in the 125 class in 1999 the year after I won my first championship instead of moving to 250. Or, in '98, I should've raced some 250 races just to get some experience on those bikes. Outside of that, the timing and the age couldn't have been any better."
As Carmichael's career began to take off and get started, the Florida native had a successful amateur background. Sometimes the transitions can be rough for a rider or they could be successful and not let the transition bother them. When Carmichael made the leap to the 125 class to begin his career, he reflects back on what his expectations were when he first entered the sport.
"Those expectations I had changed over time obviously," Carmichael said. "My first Supercross was in Indianapolis back in 1997, that was my first real race as a professional Supercross racer. I fell down on my bike the first time I went out. If my mind serves me out, I just wanted to be on the podium. If I could just be on the podium, that would be great."
"Once you get a couple of podiums then you can start going for that first win. I was just like all or nothing. Being on the podium was a great starting point for me despite wanting to win early on."
While Carmichaels first start was at Indianapolis, his initial debut came at the second Los Angeles race on the west coast. He explains why he raced that race first before making his first eventual debut.
"What that whole thing was, you had to choose which coast you wanted to run, west or east in the 125s," Carmichael added. "I was going to be in the east coast class, however, AMA implemented a rule that you could race the opposite coast but you could only race a certain amount of races so like two races the most. That's why I did that."
"I was already out in California and the team was based out of there. It was like, 'hey, you're already here. You can get your feet wet and go through the practice routines before we got Indy the week after."
After making his first exhibition race in Los Angeles, Carmichael's debut came at Indianapolis. While already having the experience and some routine underneath his belt, the former champion discusses if there were ever any nerves or anxiousness going into his first debut.
"I had actually built a replica track of Indy, so I was feeling pretty good coming on the motorcycle," Carmichael said. "There were just a lot of emotions really. I can't remember everything about that first race. I just remember wanting to go out there and see where I stood. I knew the guys who were racing and that first race, it was a benchmark race to see where I stacked up and take it from there."
"That whole night was just a whirlwind for me when I made my debut. I was probably riding over my limit. When I fell down, I ran into my teammate because he made a move I wasn't anticipating and it was just a racing incident. The race was short-lived because in three laps the race was already over."
In just his second Supercross start, Carmichael won at Atlanta, one week after he debuted. While he was already in the winner circle, looking back, the 43-year-old now wishes he could've enjoyed his first win a bit more than he did that night.
"100% I wish I would've," he said. "When I went into Atlanta, I wasn't expecting to win especially after Indy. I was just wanting to go to Atlanta and do better than Indy. I got a great start in the main event and had great speed all night long. Things were happening so fast at the time but I can tell you, once I won that first race, the next weekend I wanted to win again."
"So at that point, the level was set that I wanted to win as much as I could for sure."
After winning his first race at Atlanta, Carmichael scored two more victories that season in '97 with the other two coming at Orlando and Pontiac. He reflects back if there was ever a learning curve from going to amateur to Supercross during his initial season.
"I think the biggest learning lesson toward the end of that season was to be there at the end," Carmichael said. "I had the mindset of win or nothing. But to learn to not make mistakes and at least attempt to finish on the podium, which was the biggest lesson. Toward the end of the season, I had to teach myself to let the race come to myself and not be so aggressive."
With that mindset of wanting to win more races and championships, Carmichael believes that learning to let the race come to him was one of the biggest influences that helped him in 1998.
"Leading into the '98 season, you just think about the accomplishments, the mistakes, and the lessons I learned in '97, I really tried to put them into motion in '98. The dos, the don'ts, try not to make the same mistake twice. Other than that, I was training the same, riding the same."
"Going into '98, I was a little more brushed up on how I needed the bike to be set up. I knew what to expect. I knew the level of riding and the racers I would be racing against. I was able to adjust to that."
The '98 year was a special year for Carmichael. The Florida native would win every single race in the series and secure his first championship. While that year was a great year for the former Supercross rider, he says it wasn't really expected to win as much as he did.
"I never really planned on doing it," Carmichael says on winning the whole season. "I was more focused on winning the championship. If you would've told me, 'hey, you could win every race and win the championship or you could win no races and the championship, I would've picked the other option. I wanted to win the championship."
"With what I learned in '97, the bike was much better in '98. I mean, yeah I wanted to win as many races as I could but winning every race wasn't on my radar. That whole year was basically be on the podium as much as you can, don't make mistakes, and win the championship."
Ultimately, by winning every race in the '98 season, Carmichael locked up his first-ever Supercross championship as a young rider. He adds it's one of his favorite memories.
"To finally win the championship, it was so special," he said. "If you look back on the '97 season and then you go to '98, it was a big turnaround. It was a fun year. It was one of the best times in my life."
After winning his first championship in '98, Carmichael would go on to win several more championships throughout his career and obtain 48 overall wins. He ponders what his favorite championships are and if he has any trophies that mean the most to him.
"2001, when I beat the King of Supercross (Jeremy McGrath) was epic," Carmichael said. "The next championship would be 2005, just because they felt like Chad Reed was the new guy. I didn't race in '04 because I had my ACL repaired but to come back in '05 on my Suzuki and regain that title, which was certainly memorable because the fans thought that was a career ender for me."
Even though Carmichael's '97 season wasn't all bad, he said there were still learning experiences that he learned during the year which carried him all the way through the rest of his Supercross career.
"The low points of that rookie season, winning one weekend and crashing out the next weekend," the Florida native said. "Those are the moments I remember the most. The crazy thing is, I don't remember a whole lot of the 1997 MX season but I do remember more about the Supercross season. The highs and lows that helped groomed me into the champion I am."
"Those memories and the lessons that I learned was I remembered the most."
As the interview winded down, Carmichael ponders what he could've done differently all these years later.
"My goal was to be a professional motorcycle rider and I accomplished that," Carmichael said. "Once I did that, I wanted to win a championship and I did that. I never got too far ahead of myself. Additionally, I would say don't rush your career, ride within your limits, and don't get hurt. Furthermore, enjoy the moments and try not to make the same mistakes, and remember the little stuff always makes a difference at that level."
Throughout Carmichael's career, the Florida native has won the AMA Pro Motocross Championship 7x and the Monster Energy AMA Supercross Championships 5x. He has won 48 career AMA Supercross 250 wins and 76 career AMA 250 MX wins as well.
Fans wanting more information on Carmichael can "follow" him on Twitter and Instagram. Additionally, you can "like" him on Facebook and visit his website here