By Seth Eggert, Associate Editor
NASCAR Xfinity Series officials have suspended Josh Williams for one race following his decision to park at the start-finish line at Atlanta Motor Speedway.
Williams will miss the Pit Boss 250 presented by USA Today at Circuit of the Americas (COTA) due to the suspension. DGM Racing will have Alex Labbe driving the Port Charlotte, FL's No. 92 Chevrolet Camaro SS. Williams will return to the No. 92 at Richmond Raceway on Saturday, April 1.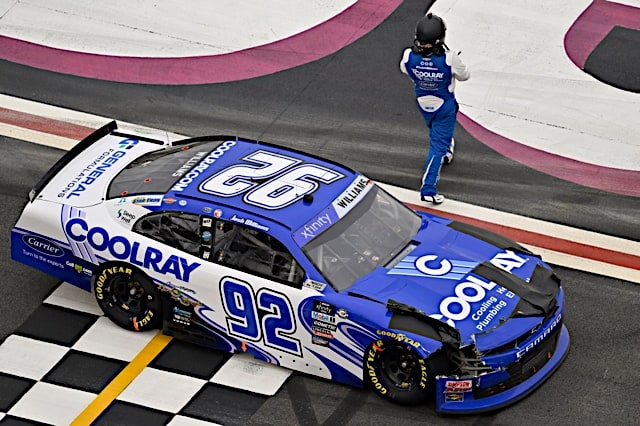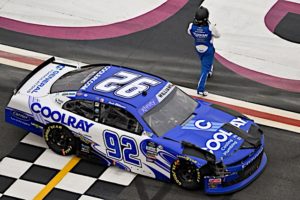 The 29-year-old stopped his No. 92 Coolray / Alloy Employer Chevrolet at Atlanta after NASCAR officials radioed that they were parking him. That came after debris from his car caused a caution following the team's attempt to make repairs after a crash a few laps earlier.
The sanctioning body then had Williams remain in the hauler for the remainder of the race before meeting with him, team owner Mario Gosselin, and spotter Reed Sorenson.
NASCAR cited three different rules in their penalty report for Williams' behavioral penalty. Sections 4.3 A, 4.4 B & D and 8.7.6 of the NASCAR Members Code of Conduct & In-Race Violations for disobeying a NASCAR request.
Since Williams parked on-track at Atlanta, his sponsors, team, and NASCAR fans have rallied around him. Just under 48 hours after he parked, he had gained over 10,000 followers on Twitter alone with another 2,000 gained on Instagram.
Williams posted a statement on Twitter following the announcement of his suspension.
"After the release of NASCAR's statement today about the penalty from Atlanta, I want to take the time to say THANK YOU!" Williams wrote. "I want to thank every one of my sponsors for their continued support; Alloy Employer Services, Call811.com, Coolray Heating, Cooling, Plumbing & Electrical, Star Brite, Star Tron, Sleep Well Inc., General Formulations, and Peg Leg Porker.
"Thank you to all of the fans for sticking by my side and showing love. I stand behind what I did, and I don't regret any decision I made. I stand behind NASCAR for these decisions and will continue and always continue to support them. I am not going anywhere any time soon! I hope the loyal fans of NASCAR continue to fill the infields and grandstands.
"We will be back stronger than ever and ready to get the 92 DGM Racing team Chevy back up front!"
My statement following the announcement from @NASCAR. pic.twitter.com/aCJrg8EY4B

— Josh Williams (@Josh6williams) March 21, 2023
After Atlanta Williams was 22nd in the Xfinity Series points standings. Though he was 177-points behind leader Austin Hill, he was still eligible for the playoffs if he were to win. Whether Williams will receive a waiver if he were to apply for one to keep the possibility of a playoff berth active is still unknown.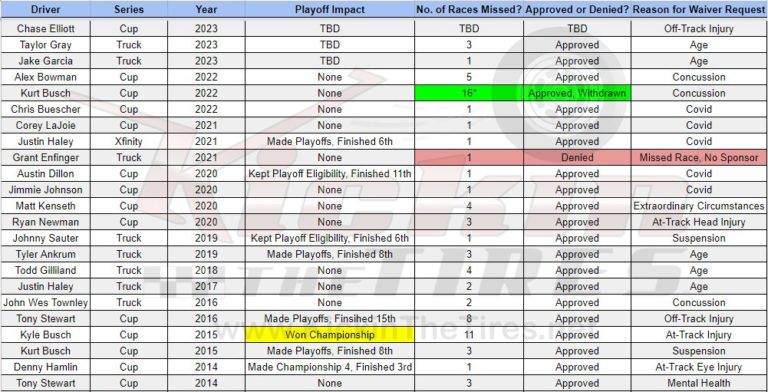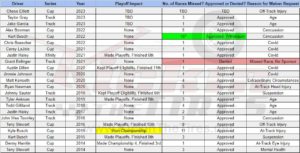 In 2019 Johnny Sauter received a waiver and kept his playoff eligibility in the NASCAR Craftsman Truck Series after he was suspended for one race for an on-track incident under caution at Iowa Speedway.
Labbe has two starts at COTA with a best finish of 20th in the inaugural event in 2021. In both of his races at the 3.410-mile road course he qualified inside the top-five.
The Pit Boss 250 at Circuit of the Americas is scheduled for Saturday, March 25 at 5:00 p.m. ET on Fox Sports 1. The race will also be broadcast on the Performance Racing Network and SiriusXM NASCAR Radio, channel 90.