By Jerry Jordan, Editor
NEW ORLEANS – Bidders were on their game at the Barrett-Jackson auto auction at the Ernest N. Morial Convention Center, on Friday, bidding a total of $5.194 million across 144 lots. That was in addition to Thursday's total of $1.185 million with Saturday getting underway and already seeing a $130k-plus sale just minutes into the session.
This is the first time Barrett-Jackson has visited New Orleans and, so far, it seems the crowd is very happy with lots of exciting bidders and their supporters cheering them on. The event moved to New Orleans after spending the two previous years in Houston.
Rodney Scearce, Barrett-Jackson's director of public relations, said he was pleased with the enthusiasm around the auction and felt like New Orleans being a "destination city" added to the excitement around the event for everyone who traveled in.
"We've had a great first two days of our inaugural event, and we have a big day ahead of us with some of the collector cars coming up."
Individual lots, on Friday, came very close to breaking the six-figure mark as a couple of bidders really wanted a 1947 Bentley Mark VI at came up just $2,100 of hitting $100,000.
On the block today is a 2024 GMC Hummer EV1 VIN #001 that is expected to go easily into the six figures. Last year, a 2022 2022 GMC Hummer EV Edition 1 VIN 005 sold in Houston for $225,500. Also crossing the auction block will be a 2020 Lamborghini Huracan LP640-4 EVO that looks like it is breaking speed limits just sitting still.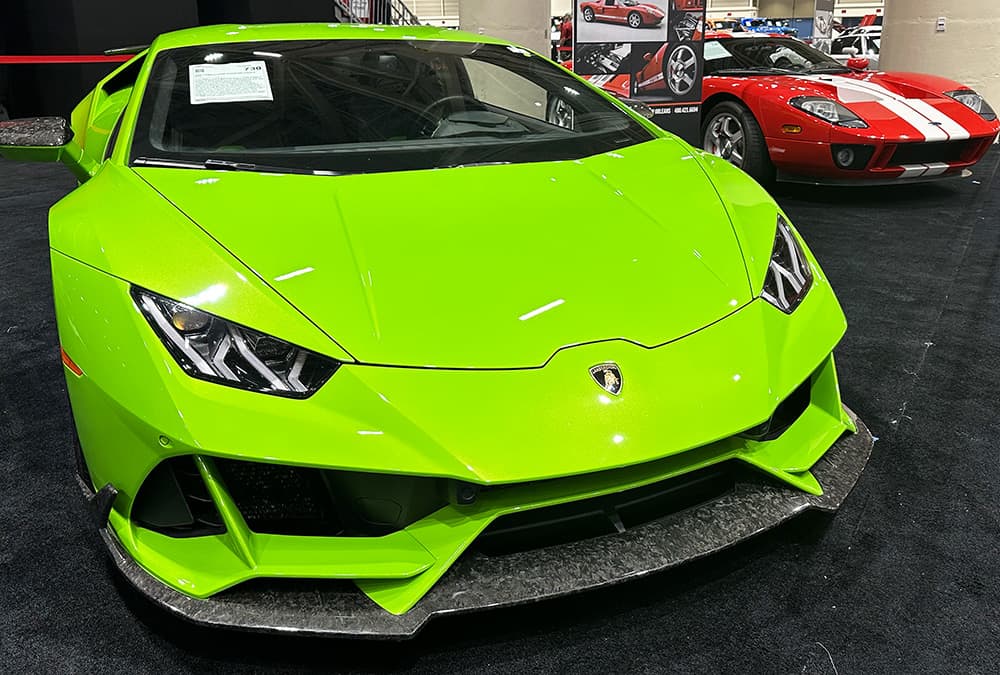 For the classic car lover, there is a 1967 Corvette 427/400 convertible followed across the block by a 1958 Corvette convertible. Lot Number 826 features a 1966 Ford Mustang GT convertible that will roll off just before a 1972 Chevrolet C20 Custom pickup.
There are too many cars to list in the luxury category but Lot 795 is a 2005 Maybach 62 and Lot 820 will surely turn heads – a 1961 Rolls Royce Silver Cloud II.
New Orleans will be the final auction of 2023 for Barrett-Jackson as the staff prepares to kick off 2024 with its huge Scottsdale show beginning on January 20 through January 28.