By Seth Eggert, Associate Editor
NASCAR's virtual playoff season begins with a trip to Michigan Int'l Speedway where 10 drivers will battle each other, and the rest of the field, for a chance at the eNASCAR Coca-Cola iRacing Series Championship Four.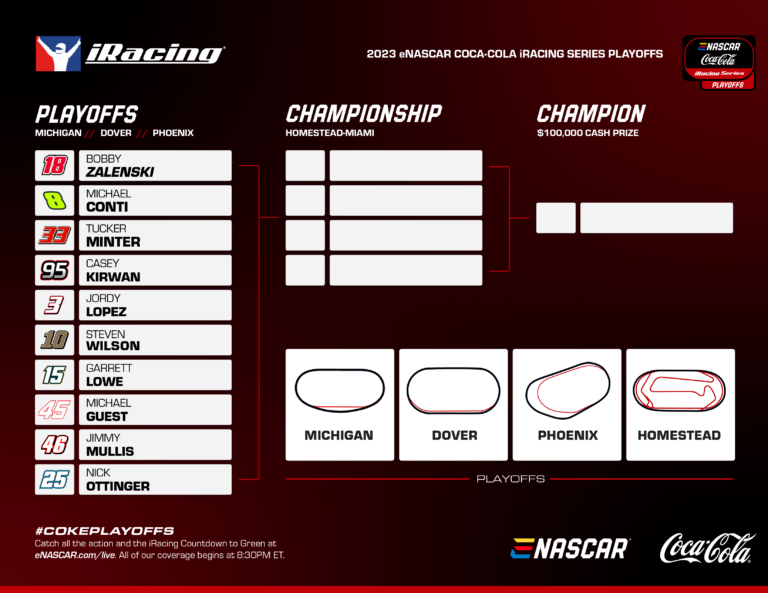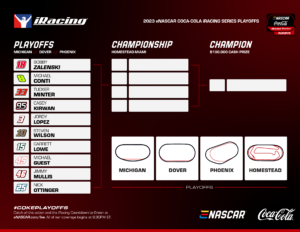 Michigan is just the first race that the 10 drivers, Michael Conti, Michael Guest, Casey Kirwan, Jordy Lopez, Garrett Lowe, Tucker Minter, Jimmy Mullis, Nick Ottinger, Steven Wilson, and Bobby Zalenski will do battle. Following the 2.0-mile high banks of Michigan is the 1.0-mile Dover Motor Speedway and 1.0-mile Phoenix Raceway to complete the Round of 10.
The four drivers of the playoff grid with wins, or highest in points, transfer to eNASCAR's Championship Four. Once again that will take place in person at the NASCAR Hall of Fame on September 26. This time the championship will be contested on the virtual Homestead-Miami Speedway. The winner once again will receive the Dale Earnhardt Jr. Championship Trophy and the $100,000 grand prize.
All eNASCAR races are streamed live at eNASCAR.com/live.
Michael Conti
One of the elder statesmen of the eNASCAR Coca-Cola iRacing Series, Conti is in his final planned season. The 2014 champion plans to call it a career following 2023. He scored two victories in the '#ItsBeenGr8' tour at The Milwaukee Mile and Las Vegas Motor Speedway.
"(I'm) looking forward to getting into the playoffs, getting some momentum back and going to some tracks, having some opportunities for hopefully we can set ourselves apart like we've done earlier this year," Conti said.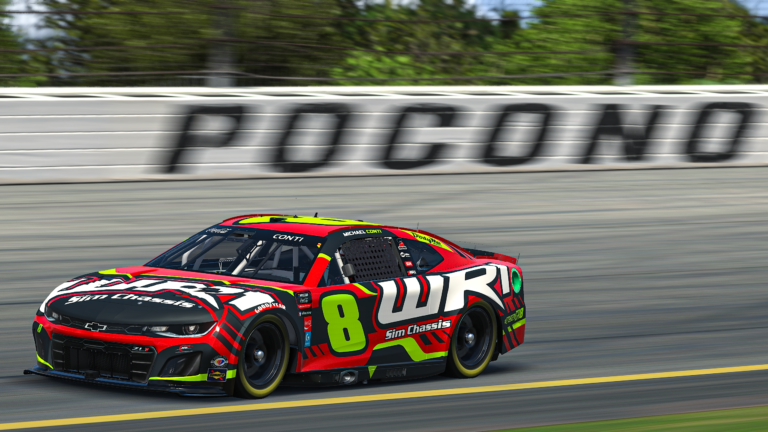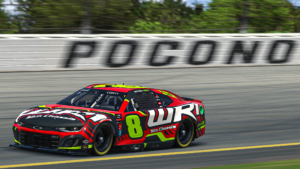 Much like Kevin Harvick, Jimmie Johnson, and others in the NASCAR Cup Series, Conti has watched the landscape of eNASCAR competition evolve. Some of those changes have been for the better. Others, such as the race craft in the event at Pocono Raceway, Conti has been critical of. The JR Motorsports driver aims to cap off his eNASCAR career as just the second driver to score multiple championships.
"To be brutally honest, if that's the best we can do (in terms of race craft), we need to look at ourselves and figure out how we can do better because from where I sat, that was not very good on many accounts, and I'll leave it there," Conti explained. "I didn't expect this. I think we've gone backwards over the last couple of years. I think you can place some blame on the box that we're in and everything, but that only goes so far.
"Ultimately, it's us. We've got the steering wheel, we've got the pedals, we make the decisions, and the decision making is just questionable at best, so I hope these guys figured out for the playoff races and get it together because the people watching this series deserve more than what they got tonight (at Pocono). The people that put a lot of time into this to prep cars and perform at their best week in and week out deserve better than to get run over half a dozen times just for no fault of their own. I hope it gets better, but I guess we'll find out."
Michael Guest
In a must-win scenario, Guest punched his ticket to the eNASCAR Playoffs. It's taken over five seasons, but the 23XI Racing driver finally scored his first career victory in NASCAR's esports division. That win came after he had to hold off a charge from his friend, Malik Ray, and 2020 champion Ottinger.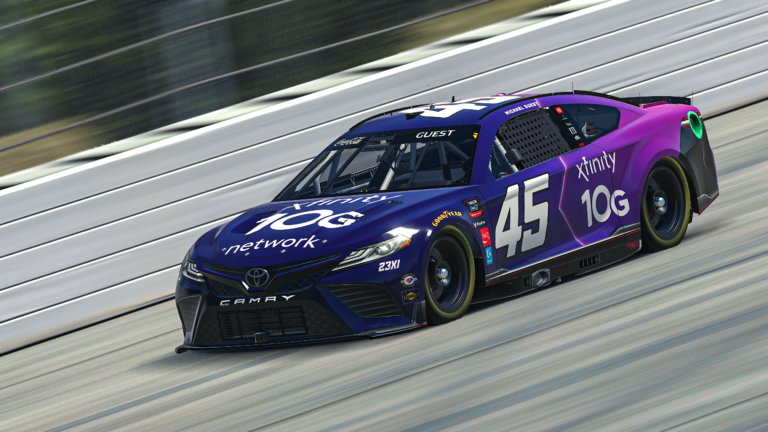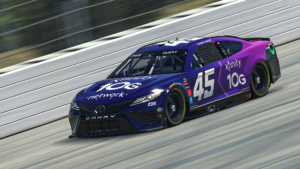 "It's crazy because I've been in this series for so long now and been in pretty much that exact position quite a few times now where it hasn't worked out and just something happens, someone gets around on the restart, takes the right run, and I end up losing," Guest explained.
"I was kind of terrified of that happening the whole time because I felt like I had a really good strategy. I needed that caution to come out for Casey and the people out front not to make it, but once we got that caution, I felt like I was in a really good spot to win. I was the farthest person up on tires, even with two tires that seem to be okay here. I felt like it was my race to lose. It was definitely nerve wracking, especially it being my first one."
Casey Kirwan
The defending eNASCAR champion returned to the playoff grid with a win at Talladega Superspeedway. Kirwan the notched up another win in the throwback race at Darlington Raceway, imitating Tony Stewart's 2011 championship winning run in the process.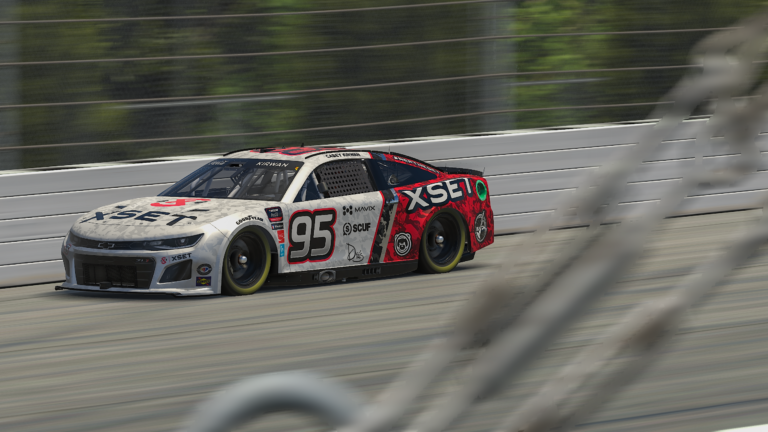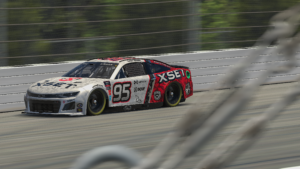 Although he has two victories this year, he's still concerned about the speed his team has. Kirwan's observation is that he doesn't have quite the same pace as he did in 2022. However, he's confident in the three upcoming tracks.
"It feels good (to battle for another championship)," Kirwan admitted. "Got a little bit of work to do I think on the speed we've kind of lacked speed compared to last year but feels good and I think the three tracks to try and make the championship four are good for me. Hopefully we can put together pretty good runs and have another shot at it."
Jordy Lopez
Much like Kirwan, Lopez also imitated an iconic real-life NASCAR finish with his victory at World Wide Technology Raceway at Gateway. The finish came down to a 2003 Darlington-style brawl between himself and Conti. The duo finished the race practically stuck to one another.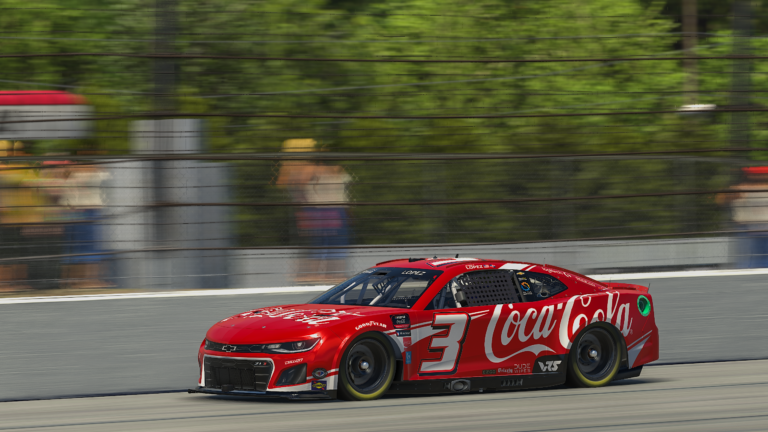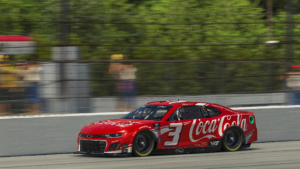 As one of two rookies in the playoffs, everything after this is just icing on the cake for Lopez. He doesn't have to worry about relegation and is locked into the 2024 eNASCAR grid. That revelation has the Team Dillon eSports driver feeling blessed.
"It feels pretty good (to make the playoffs)," Lopez admitted. "My goal was to just make the top-20 and not (fall) back into contender and a lot more has happened since then and I'm truly blessed to be here. Anything that happens after (this) is just a bonus for me. I wasn't expecting to even be here in the first place. It's nuts."
Garrett Lowe
It was a successful 'protest' indeed that earned Lowe an eNASCAR Playoff berth. One race after he felt like he was unceremoniously booted out of the way for a win, the Jim Beaver eSports driver took a page out of the real-life history books and showed up to New Hampshire Motor Speedway with a 'protest paint scheme.'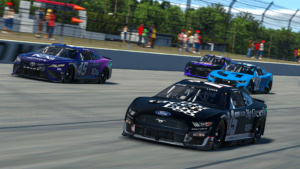 Lowe took the win at 'The Magic Mile' in dominant fashion. It earned him his fourth eNASCAR Playoff berth and the first victory for Jim Beaver eSports as an organization.
"It feels great both getting Jim Beaver's first win in series as well as being back for a fourth playoff attempt," Lowe said. "It's hard to say that when we haven't made the championship four yet, so I guess that'll be our main priority.Make the championship four and go from there and just see what we can do. We've been knocking on the door. I'vebeen like one or two points away in the past, so I know what's on the line."
Tucker Minter
Team Dillon eSports' Minter burst onto the scene in the 2023 eNASCAR Coca-Cola iRacing Series season opener. He became just the third driver to win in their eNASCAR debut, joining Dale Earnhardt Jr. and Darik Bourdeau. Minter proved that win at the virtual Daytona Int'l Speedway wasn't a fluke with a win at Charlotte Motor Speedway.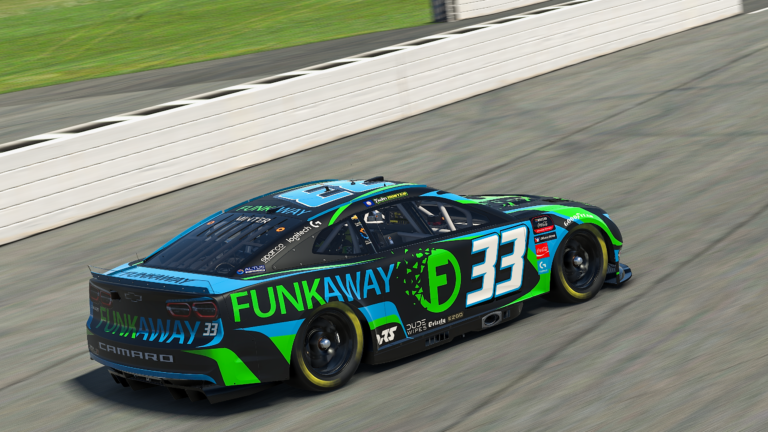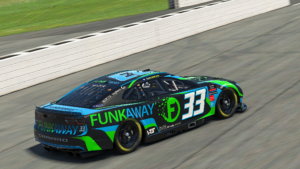 He's joined by his Team Dillon teammate Lopez on the eNASCAR Playoff grid. It's the only team to have both drivers in the playoffs. Minter and Lopez are also the only two eNASCAR rookies that made the playoffs.
"It's great (having a teammate in the playoffs), it will make us want to keep the performance that we've had for the team championship, but and then it makes us want to test every week just as hard," Minter stated.
"It's always better to have as many people working on the setup as possible. When everybody's locked into it, it's like [Contender]. If you're already locked in, you don't really need to work on the setup, some people kind of slack off. That can hurt your teammates who are close to the cut line, kind of the same thing here with having more people to work on the setup."
Jimmy Mullis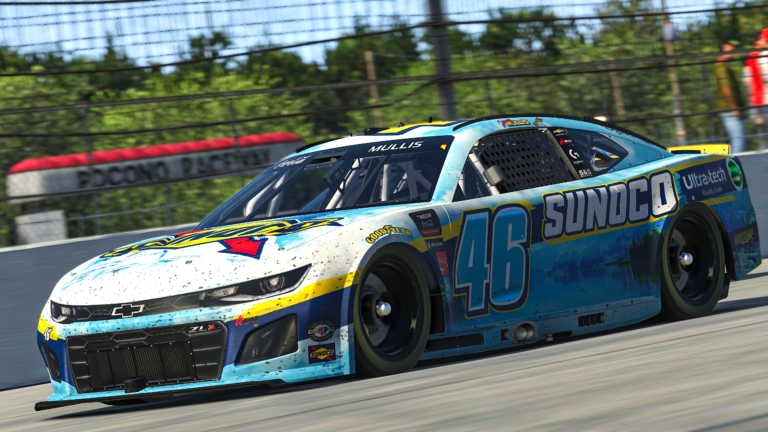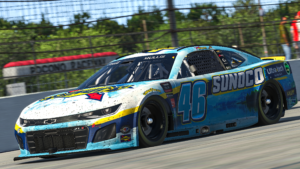 The victory at Nashville Superspeedway almost wasn't enough for Mullis to make the championship picture. The Rise eSports driver bounced in and out of the top-20 of points, and therefore eligibility for the eNASCAR Playoffs. Ultimately, the chaotic finish at Pocono Raceway allowed Mullis to earn enough points to finish the regular season inside the top-20 and make the eNASCAR Playoff grid.
"It feels good," Mullis said. Now it's kind of a reset and we go through these next three (races) and just see what happens. I think we'll be fast. I think I might have a penalty for Michigan because of my incident with Kevin King. If we can make the Championship Four, then we're going to try to do that and just see what happens."
Nick Ottinger
It's an unusual situation for the 2020 eNASCAR champion. Ottinger is winless at the end of the regular season. The William Byron eSports driver is the only driver to make the 2023 eNASCAR Playoff on points. Despite that, Ottinger is confident that he's close to breaking through for his first victory of the season.
"It's time to get some wins, but it feels like I've been knocking on that door whole time so it's just not getting it done," Ottinger admitted. "At the end of the day, we're still battling for wins and that's all you can ask for. You're never out of it until the last playoff race. I'll keep trucking along and get our pole positions and try to finish those with some race wins."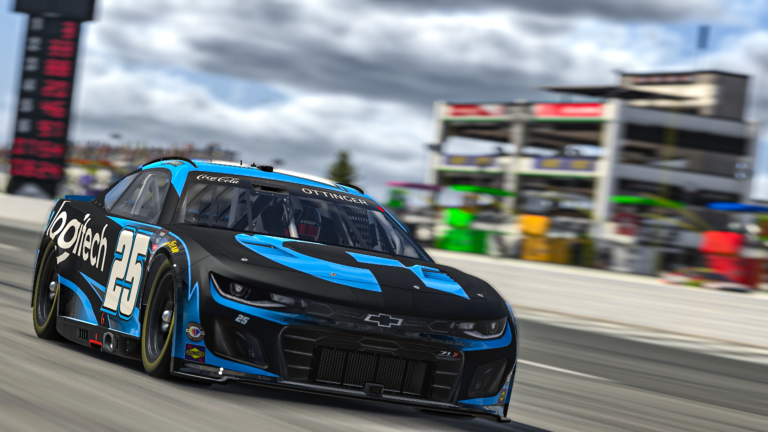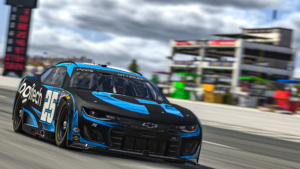 Though he's been close to victory lane, there's still a chance Ottinger can make the eNASCAR Championship Four on points. In turn, he could emulate the feats of Austin Dillon in the 2013 Xfinity Series and Matt Crafton in the 2019 Craftsman Truck Series and win the championship without winning a race. Ottinger views the championship as the ultimately goal and that a title in a winless season means more credit goes to the team itself.
"Absolutely (I would be comfortable with a championship and no wins)," Ottinger told Kickin' the Tires. "A championship is the ultimate team goal. This team has been well rounded all year and if that means we win a championship without a win, that just gives all the credit to this No. 25 Logitech G team for putting us in a position to succeed. This is a team sport, and I wouldn't be in this spot without the phenomenal team behind me."
Steven Wilson
Stewart-Haas eSports' Wilson proved that he was the man to beat regardless of what configuration of Atlanta Motor Speedway the series went to. He won the final race on the 2008 scan and the first on the new superspeedway-style track.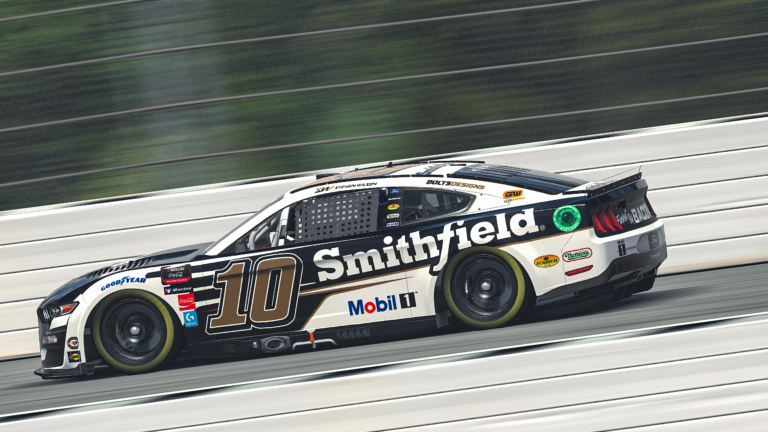 The 2022 Championship Four driver is looking forward to the season finale, which moves back to Homestead-Miami Speedway in 2023. Although Wilson knows that winning the championship might require a little bit of luck to be on his side.
"Well, that feels great (to have another shot at the championship)," Wilson said. "We won (at Homestead) last year. That's it's a better track for me than Phoenix by far. I appreciate that but if the races are going to be like what they were (at Pocono) just got to hope you get lucky so. That's really all I can hope for."
Bobby Zalenski
The perennial championship four contender scored three victories in the regular season. Zalenski won at the Chicago Street Course, Monza, and Richmond Raceway. Those wins make the Joe Gibbs Racing driver the leader on the eNASCAR Playoff grid.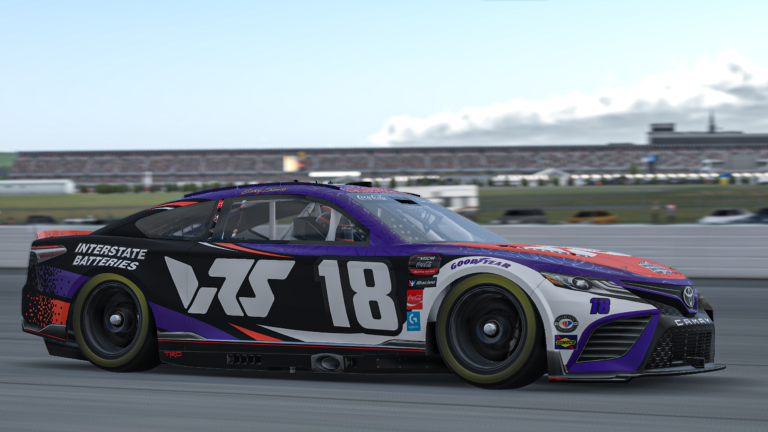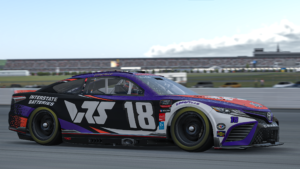 However, for Zalenski, just making the playoffs is his baseline. As one of the more successful drivers in recent years, all that has eluded the driver of the virtual No. 18 Interstate Batteries / Virtual Racing School Toyota Camry is the championship itself.
"I'm grateful to be in (the playoffs) again," Zalenski explained. "Honestly, my baseline expectation for a year, I guess that would be top-20, but make the playoffs, win a race, get into playoffs. I've been waiting this timefor like three months. The regular season is a real season, I was definitely just going for wins and not really prioritizing points as much.
"But I feel like every time I race it ends up like (Pocono) where as many cautions at the end and you had to make a decision for tires or no tires. I got to learn from all the stuff I did like wrong this season and make sure I don't do it again and understand tires, when to take two, when to stay out."
The eNASCAR Coca-Cola iRacing Series event at Michigan Int'l Speedway is scheduled for 9:00 p.m. ET on Tuesday, August 15.