By Seth Eggert, Associate Editor
A storied career in motorsports often transcends the time that a driver is competing in their respective series. In the eNASCAR Coca-Cola iRacing Series, Michael Conti was among those that was in the series from the beginning through three generations of cars, multiple builds on the esports platform, and helped grow the series to where it is today.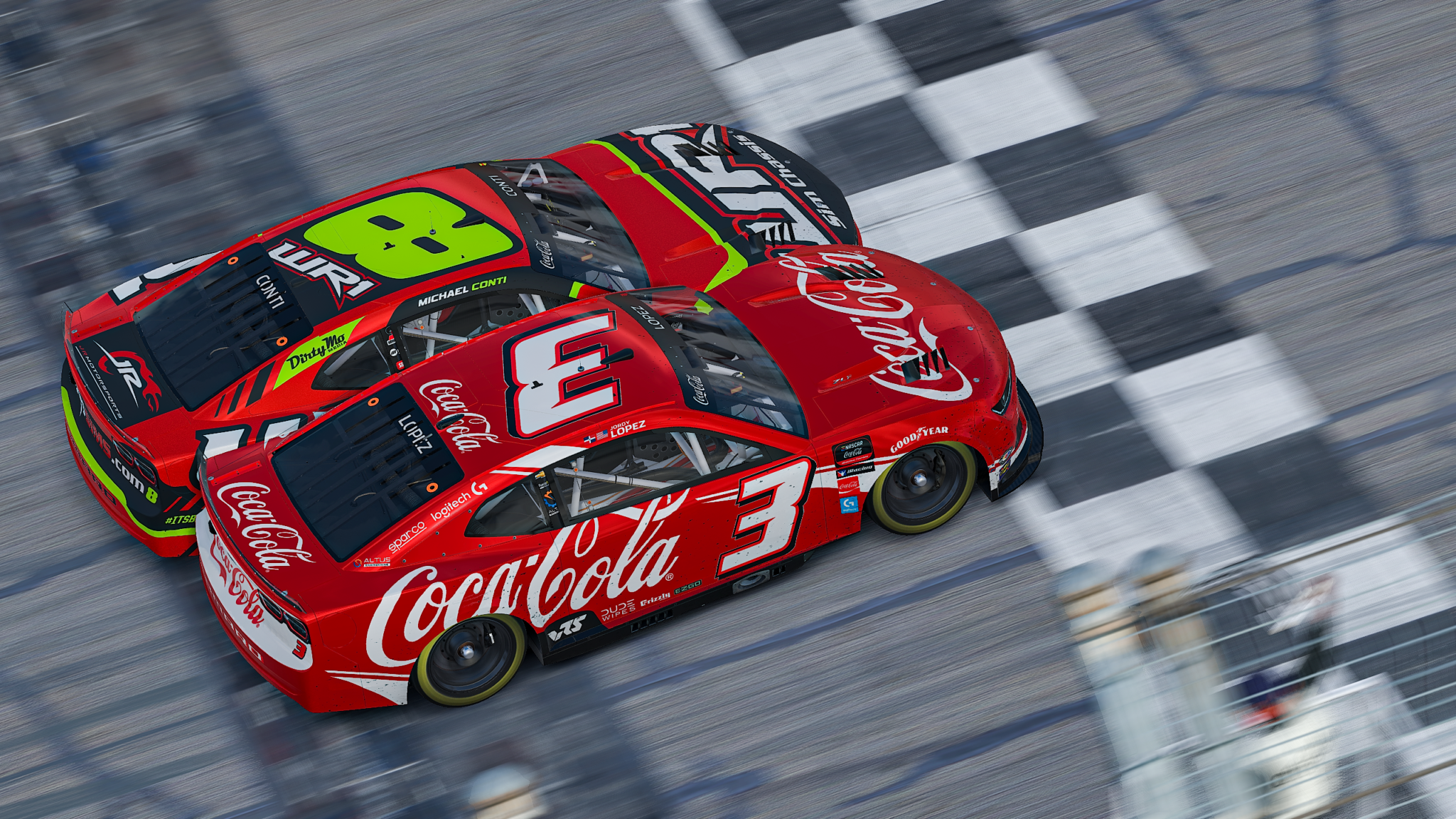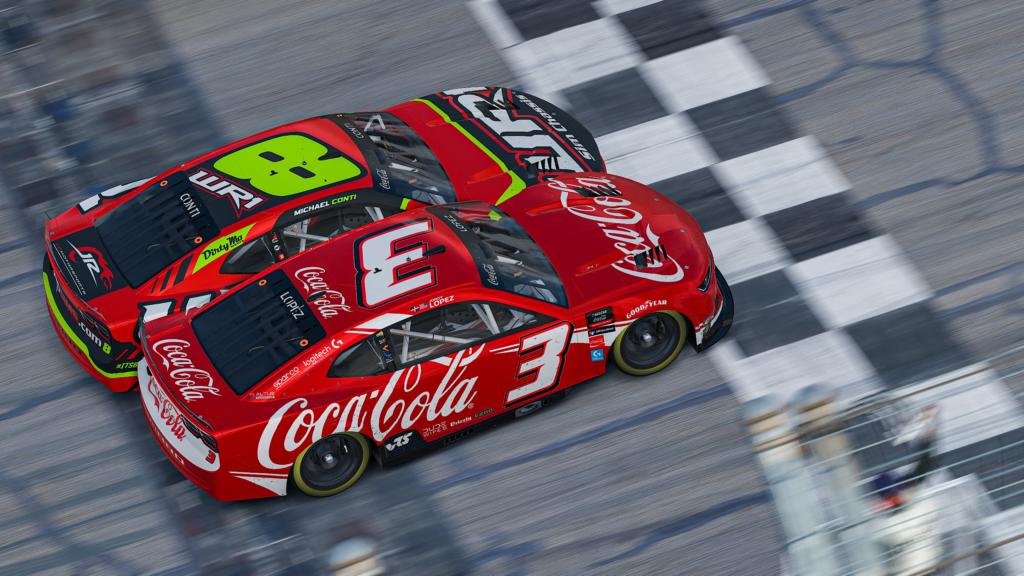 While the former JR Motorsports eNASCAR driver has a day job at Bank of America, his time as a competitor left a mark on those on track. Conti was compared to many of NASCAR's 75 Greatest Drivers, including Jeff Burton, Mark Martin, and Martin Truex, Jr. The comparison to Burton was made because of his candor and leadership in the iRacing's version of the driver's council. Conti assumed the role of sim racing's 'mayor.'
"Mike, he's a well-organized individual, he's got a super passionate side to where if you have his trust, he's going to put his full trust in you," 2020 eNASCAR champion Nick Ottinger explained. "That's the type of person he is. He's built the team that we have, Team Conti (back-end alliance team) from the ground up with Brandon Hastings and they shared a vision to where he brings all the same qualities in life that he has to the race team.
"Speaking of Michael as a person, you won't find a better advocate to have as a friend because he's just a great person. Sad he is retiring, but at the end of the day, it's a celebration for the time we've had together as teammates and celebration for what he's accomplished in his career."
After a hard-fought win at World Wide Technology Raceway at Gateway, Jordy Lopez compared Conti to Martin. Like the NASCAR Hall of Fame inductee, the New Jersey native raced others with respect. He rarely wrecked others for position, instead giving way when needed, and going on the attack when possible.
"Conti is always one of the best guys in Coke," 2023 eNASCAR champion Steven Wilson said. "He's always up there fighting for wins. He's one of the cleanest guys to race, so we'll definitely miss him."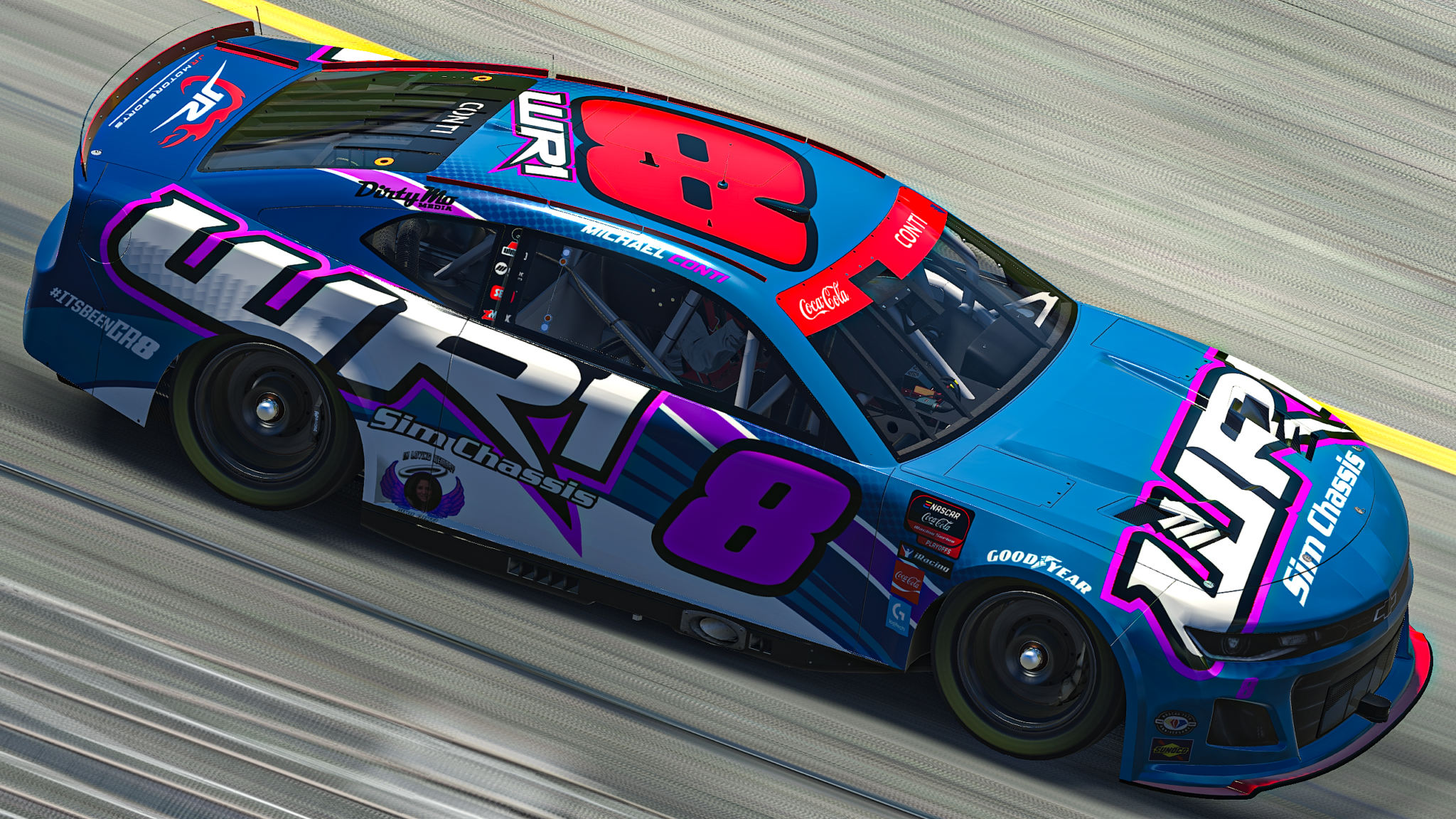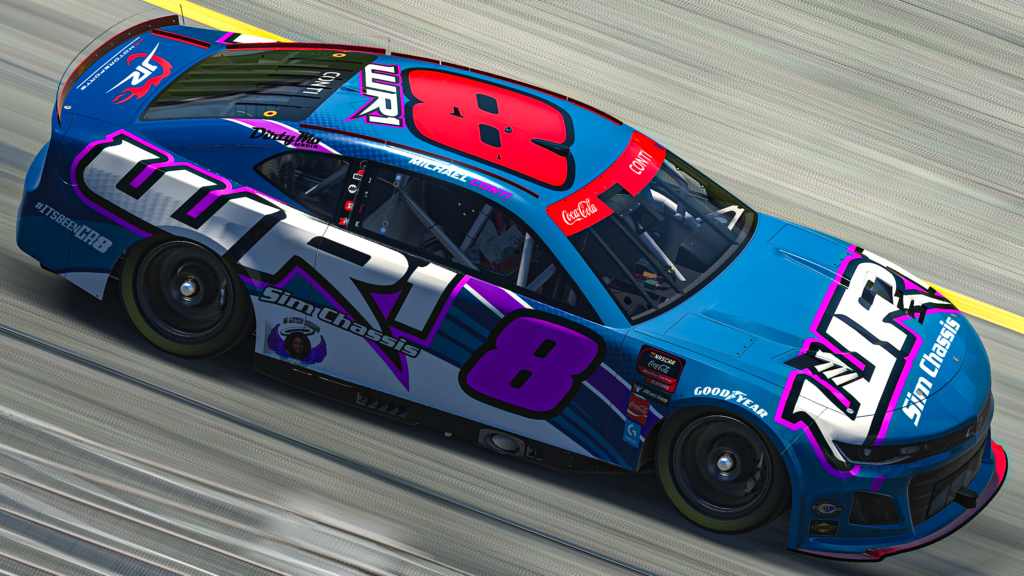 The Truex connection is not limited to his home state. Like the NASCAR Cup Series champion, Conti can claim several tracks as his 'home track.' He's also won at every New England track in NASCAR's officially sanctioned esports series, much like Truex in the Cup Series.
Like each of those drivers, Conti has experienced the highs and lows of competition, as well as personal loss. The 2014 eNASCAR champion hit a slump in the years after his title. Conti went so far as to at one point declare his retirement, that he'd race when he felt like it. A decade later, he's finally unplugging the steering wheel after making the Coke Playoffs one final time.
"My eNASCAR career was quite the rollercoaster of highs and lows," Conti recalled. "From a fantastic rookie campaign to a championship run in 2014, it was an incredible start. The next few years were tough due to a lack of performance and results. But we rebounded in '17 and haven't missed a beat since.
"I always tried to keep my personal life out of my eNASCAR efforts because ultimately, none of that should have ever affected my on-track performance. But with losing Mom, the crossover was unavoidable. The positive from all of that was the immense support my family and I received during that time, and for that, I'm forever grateful to this community."
When he started out in the eNASCAR ranks, Conti looked up to the series' early champions, Ray Alfalla and Richard Towler. He knew that the journey into the series, let alone a championship, wouldn't be easy. Fast forward to the 2023 season and several of the playoff drivers made their journey into the series looking up to Conti.
"When I set out on this journey to Pro back in 2010, I had always hoped of being the next Richard Towler or Ray Alfalla, but I knew that it wouldn't be easy and that I couldn't underestimate the incredible level of talent that I'd face on my climb to the top," Conti admitted. "I hoped that I was good enough to compete with the best at the highest level but doing it fairly routinely over the span of more than a decade is something that I never imagined."
Although his final season didn't result in a second title, Conti is proud of his career and how he carried himself. Despite challenges on the virtual track and adversity in his personal life, the JR Motorsports driver managed to be himself. He never wavered from that, serving as a model for those in the series and others that aim to advance to the pinnacle of eNASCAR competition.
"I'm proud of who I was a competitor in the series and how I conducted business," Conti said. "I stayed true to myself, even when faced with adversity, challenging conditions, and cars that weren't always up to par. The resiliency my team and I exhibited over 12 seasons was second to none and I hope that it serves as a model for not only those who compete in the series already, but for the up and comers that are fighting the same fight I fought way back when."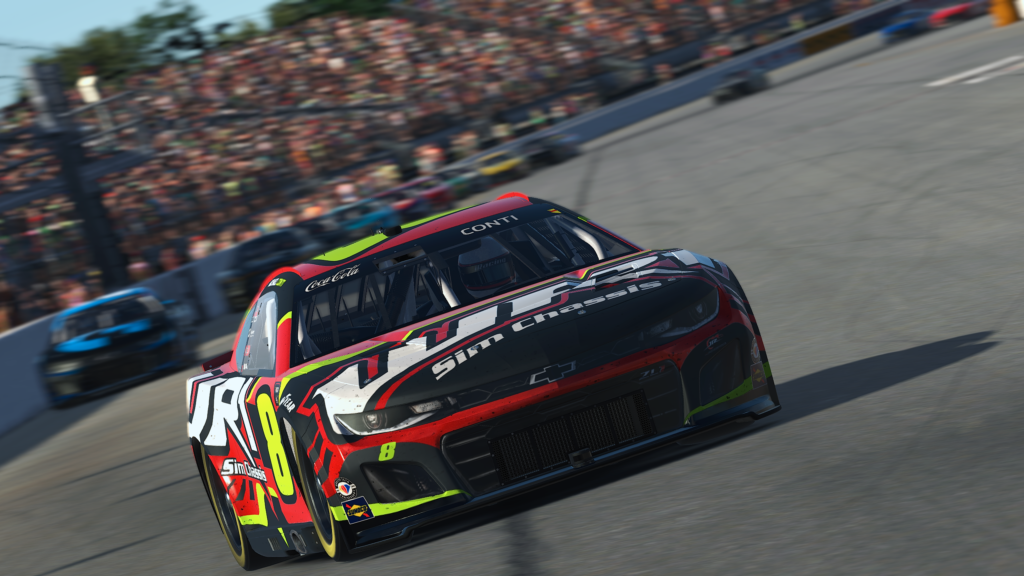 Overall, Conti was an ambassador for the sim racing community and the eNASCAR Coca-Cola iRacing Series. He had several 'sim-to-reality' opportunities, like competitor Garrett Lowe, in U.S. Legends Cars as well as a Super Modified more recently. His partnership with Mardon computers also offers another outlet that gave him a voice to represent what eNASCAR can be.
"He was always willing to speak his mind for the betterment of the (series)," Lowe said. "I think that's something that the driver council was positive about having him involved. (I'm) definitely going to miss him as far as being a spokesman for the series and again ambassador."
Tucker Minter echoed the thoughts of his teammate Lopez, as well as his fellow eNASCAR Championship 4 competitors Lowe, Ottinger, and Wilson. Every driver considered Conti great on and off the virtual track, putting the great in his 'It's Been Gr8' Tour.
"Mike's a great guy," Minter said. "I raced him at Gateway a little bit and even tonight (in the championship race), at the start, he and I were side by side for a while. He races you straight up. He doesn't run into you and do anything. You know you can trust him when you're around him, and that's really nice to have in the series.
"He's definitely a big advocate for the series and willing to speak his mind on things that other people kind of aren't just because he's been around for so long. I met him two years ago, or more before I was even in the Coke series and, you know, he was a great dude then. Just cool to call him a friend. He's like Jeff Burton, the mayor of NASCAR, he's the mayor of eNASCAR."
Although he's stepping away from competition in the eNASCAR series, Conti will still be active on iRacing. From leagues to social media, he has still been advocating for improvements in the community. Minter hopes that could somehow extend into the eNASCAR series as well, whether that's in the broadcast booth to give a driver's perspective or otherwise.
"I hope that he has a role, in the future next season, to give a driver's perspective because I wouldn't be worried about him being biased or anything," Minter opined. "He's a great dude."
Very few drivers on the real-life track or virtual track are able to capture the respect of all of their competitors. Conti is just one of a select few that was so respected by his competition that his career truly was 'Gr8' in the end.