By Seth Eggert, Staff Writer
NASCAR 21: Ignition marks the latest in a long line of video games available on consoles and PC.
Motorsport Games published NASCAR 21: Ignition, the officially licensed NASCAR gaming franchise. This edition of the gaming franchise is currently available on the Microsoft Xbox One, PC, and Sony PlayStation 4. A free upgrade path will be available for the latest consoles, Sony PlayStation 5 and Microsoft Xbox Series X/S in the future.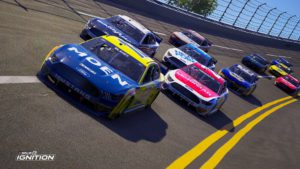 NASCAR 21: Ignition replaces the NASCAR Heat franchise, which was originally produced by 704Games, now Motorsport Games. It is the 45th game to exclusively feature NASCAR. The first dates all the way back to 1984. That year, Richard Petty's Talladega was released on the Commodore 64 and Atari XL.
The new NASCAR 21: Ignition features physics from rFactor. rFactor is a PC simulation. It can trace its' origins to Image Space Incorporated and Studio 397. Image Space helped create multiple products in the 2000s including the NASCAR franchise on EA Sports.
"NASCAR 21: Ignition is out, and we couldn't be more excited to share our game with the fans," said Dmitry Kozko, CEO of Motorsport Games. "Our team has poured its passion into this game, along with adding Unreal Engine and rFactor physics, to create the most authentic, realistic and dynamic NASCAR simulation we've ever produced. Fans will truly be able to feel the thrill of getting behind the wheel and racing to glory in NASCAR 21: Ignition."
Two different Editions of NASCAR 21: Ignition are available, Standard and Champions. The Champions Edition features NASCAR Hall of Fame driver and 1988 Cup Series champion Bill Elliott as a playable character. Elliott's paint scheme in the Champions Edition replicates the same scheme from his first Cup Series victory in 1982.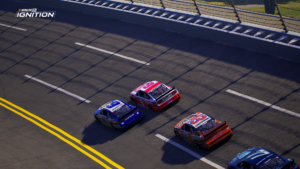 The Champions Edition also includes an in-game career boost, a season pass, and unlocks three downloadable content (DLC) packs. The season pass holds additional paint schemes and unlocks three other NASCAR legends.
"The launch of NASCAR 21: Ignition is the next evolution of console video games and comes at a time when attention around the sport is high as a champion is set to be crowned," said Nick Rend, Managing Director of Gaming and eSports, NASCAR. "Leaning into Epic's Unreal engine, Motorsport Games has developed new elements of customization in this game that will further immerse gamers by enabling them to put their own spin on NASCAR."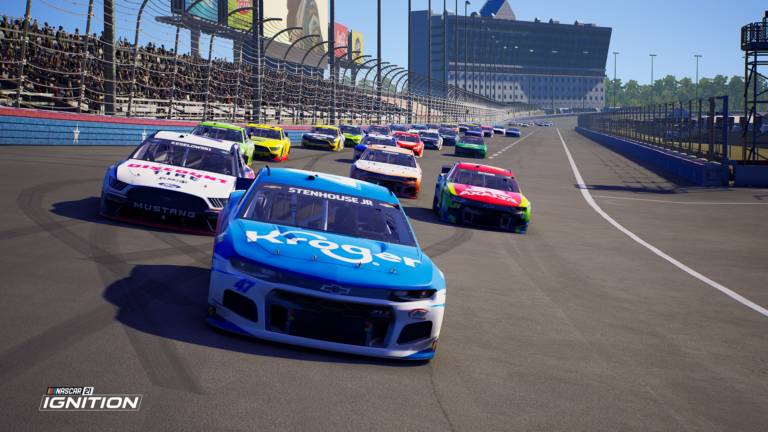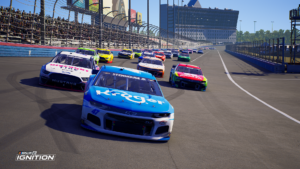 All of the official drivers from the NASCAR Cup Series are in NASCAR 21: Ignition. The Cup Series teams and the tracks from the 2021 NASCAR Cup Series season are also in the game. As in many other NASCAR video games, MRN Radio provides much of the voice-over work. NASCAR 21: Ignition offers a more authentic experience, gameplay, and AI compared to previous NASCAR console games. The newest NASCAR franchise holds the promise to be the best NASCAR console game to date.
As part of the new franchise, Motorsport Games developed a new paint booth to offer gamers the creativity to develop their own paint schemes. Several different game modes are available including Play Now, Career Mode, and Online Multiplayer lobbies.
Both digital and physical versions of the game are available. Digitally, NASCAR 21: Ignition is available on the PlayStation Store, Xbox Store, and Steam.
Featured Photo Credit: Photo by NASCAR: 21 Ignition