By Christian Koelle, Staff Writer
LEBANON, Tenn. – Before the stars of the NASCAR Cup, Xfinity, and Camping World Truck Series take to Nashville Superspeedway, two stars themselves got the chance to fulfill a dream.
Nashville Superspeedway and Rackley Roofing were able to team up with Make-A-Wish to fulfill a dream for two children Wednesday. Braeson of Gallatin, Tennessee, and Tyree of Portland, Tennessee are 4-year-old boys fighting different forms of cancer. Both have a love for cars and have a dream of becoming NASCAR drivers. On Wednesday, the two joined their families and track president Erik Moses in the Nashville Superspeedway Ford Mustang Shelby GT 500 pace car to turn some laps before NASCAR returns to Nashville on Friday.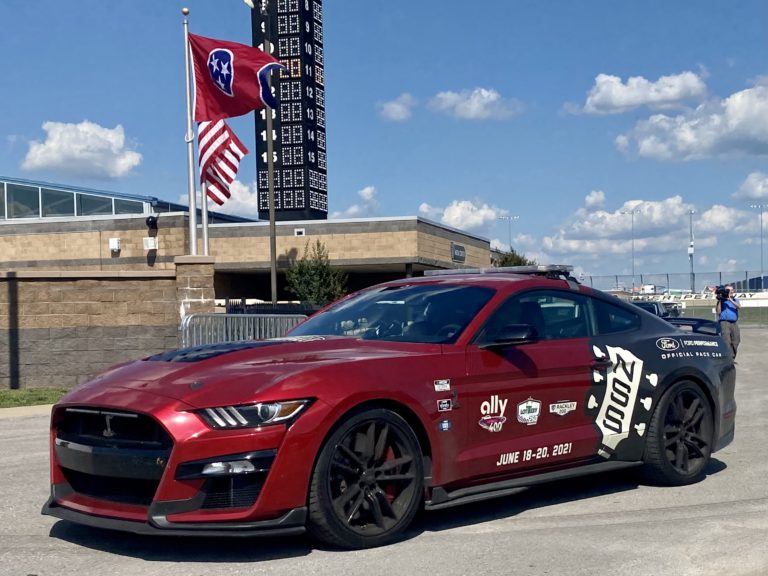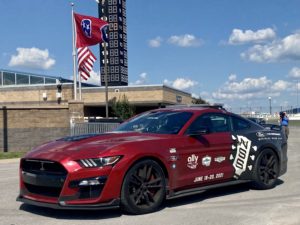 "With the help of Nashville Superspeedway and Rackley Roofing, we're out here granting the wishes of these two little boys," said Beth Torres with Make-A-Wish. "I think one of the best things about Make-A-Wish is that we bring the community of support for our families and what NASCAR is doing this weekend and returning to Nashville is the kinda the same thing, we're building up the sense of community. I love that this is a natural fit for everybody."
With the support of Rackley Roofing and Nashville Superspeedway, Wednesday's event will be memorable not just for the children and their families but the people involved, including Nashville Superspeedway track president Erik Moses.
"This is so important," said Moses. "One of the first things I talked about when I first came here was being a part of the community and hopefully a valued part of the community. I can't think of anything more valuable than our time and our appeal for the kids like this, especially given the circumstances and their families. This made my day, I am loving seeing everything and seeing how this track is coming together but this right here made my day."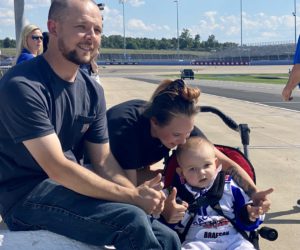 Make-A-Wish reached out to Nashville Superspeedway and asked if they would be interested in helping make this happen. The timing was perfect as the spotlight is on Nashville Superspeedway but on Wednesday, the kids were in the spotlight.
"We are lucky that people say yes when we call," said Torres about the welcoming given by the Superspeedway. "Emily, who is coordinating these two wishes, called out to the Nashville Superspeedway and asked if they would be interested in helping us grant these wishes for these two kids, who want to be racecar drivers. Without skipping a beat, they said yes so with their help and how Rackley worked together, it's a pretty amazing experience."
The two were able to tour Rackley W.A.R's race shop in Centerville, Tennessee before making the drive to Nashville Superspeedway in Lebanon, a little over an hour drive. The two were given Rackley W.A.R replica firesuits and had the chance to meet Rackley W.A.R drivers, Josh Berry and Kyle Neveau.
The bond between the two kids could be seen throughout the day. Throughout the drive from Centerville, one of the kids kept asking where his teammate was. Also, before the two had the chance to ride in the pace car, the two fist-bumped creating a special moment not just for them but a heartwarming moment for the media in attendance.
Header Photo: Christian Koelle