By Sarah Handy, Staff Writer
Before he started FitStop Performance in 2018, combining his love of fitness and motorsports, Hunter Smith spent his time behind the wheel of race cars. It has been five years since his last major race, but that all changes next weekend.
That is right. He is back.
New Jersey's own will return to racing at Millbridge Speedway next Friday and Saturday. It will mark Smith's first big race back since he suffered a concussion in 2015.
Smith will compete in the Burris Grey Series in the Thanksgiving Throwdown. His Champ Kart will see primary sponsorship from Rich Mar Florist along with sponsorship from Rugged Country, Arriste and FitStop Performance.
Sponsorship
Rich Mar Florist is no stranger to racing. The Allentown, Pennsylvania company has sponsored a number of drivers in NASCAR and has tested the waters now in dirt as well.
Smith dived into how the deal came about.
"I knew that Rich Mar was based out of (Allentown) Pennsylvania, which is about an hour from where I'm originally from in New Jersey," explained Smith. "We [kind of] know the same area, which is pretty cool, small world that we figured that out.
Rich Mar did work with almost every single FitStop athlete this year. That would be Spencer Boyd, Ryan Vargas, Kyle Weatherman, Rick Ware Racing. They worked with a lot of people on the NASCAR side. When I felt this deal coming together, I knew Jonathan [Morrissey] loved racing and there would be no better person to reach out too. I reached out to him, introduced myself and the next thing we knew we were putting this deal together. We'll hopefully help them out with their holiday push, everybody buys flowers for the holidays."
Motorsports start and concussions
Smith's career in motorsports first began in 2008 at the age of 12 and he went on to win himself a champ kart championship back in 2009.
"I started racing go-karts and gradually progressed through the ranks as a driver. I had a pretty solid career driving a good bit of different cars," Smith said. I've raced go karts, dirt modifies, dirt late models, asphalt late models, and even spent about two years as a development driver in the NASCAR Whelen Southern Modified Tour."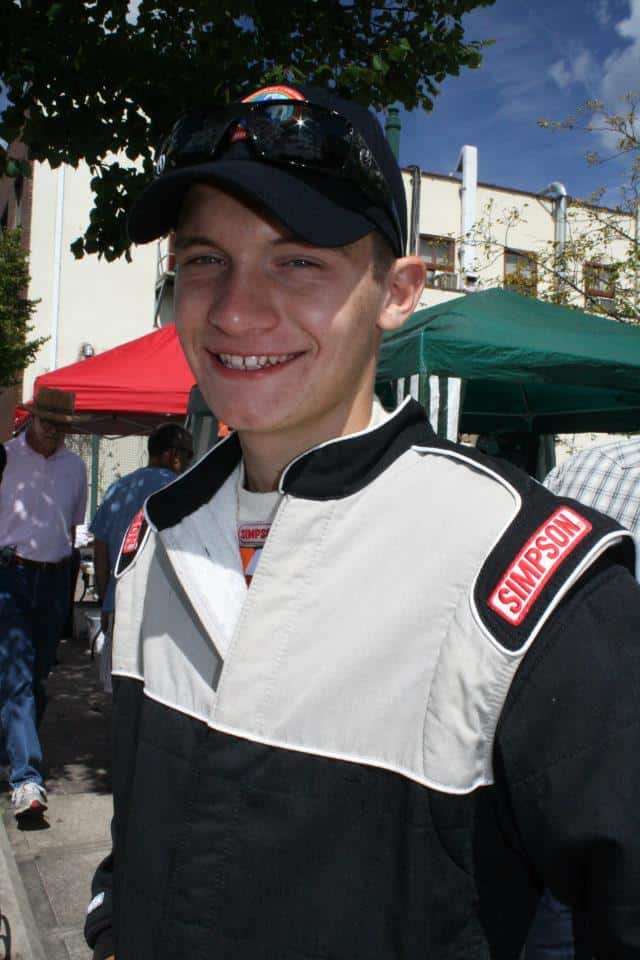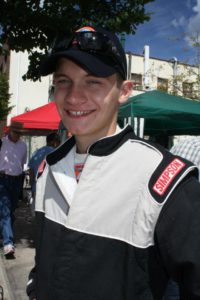 Then the concussions happened, halting his time behind the wheel. Smith told Kickin' The Tires the concussions were something he has never discussed much. But rather something he kept to himself for the most part.
"I was never really open about mine," said Smith who suffered concussions in both 2014 and 2015. "I always kept mine to myself and when I decided to step away from perusing the NASCAR stuff on the driver's side, I left it at that, and I never really answered any questions."
The itch to return
Even having suffered concussions previously, the itch to go racing and the desire to get back behind the wheel has always been there.
"Lately, I've been getting the itch again and everything is good," expressed Smith. "I can get into a car on my own terms and that is what we are doing. It will be a cool comeback, I am excited.
I have done a handful of races since then, but nothing to this capacity. It will be interesting — I have been training and learning a lot. What's really crazy is most of my recovery has really come within' the last six months. It's one of those things were you never realize how long your (concussion) symptoms hang around and how many times they can pop up on you until you start looking for them and try to fix them."
Smith will run as a teammate next weekend to NASCAR Cup Series driver Joey Gase. "Joey's got the cars and I'll be running with him. We have a small little operation between the two of us."
The Thanksgiving Throwback from Millbridge Speedway will be broadcast on Friday November 20 at 8 p.m. ET and Saturday November 21 at 8 p.m. ET on Speed51.com. Those wishing to watch the events will need a Speed 51 subscription to do so.
Future racing plans
Smith has no additional racing plans as of yet. His current focus is set on next weekend.
"The plan is to go out next week and win both races," Smith said. "I'd like to win on Friday and win on Saturday. After that, I don't have any plans to be back in something a little more often next year but if we can go win week and I can retire on top; I'd be happy with that."
With Smith having raced in NASCAR before, we had to ask, does he ever have any desire to run a race in the Truck Series?
"The desire will always be there. I'm approved for a small handful of truck races but obviously it's all in the financial backing," Smith said.
"I love what I do at FitStop. I have never had the thought process that FitStop would be what puts me back into a driver's seat — I am more than happy to run this business and help out all these other drivers who are making their mark in the sport. But in terms of a direct answer to that question, if the opportunity came about, you know I'd for sure be out there trying to beat Spencer [Boyd]."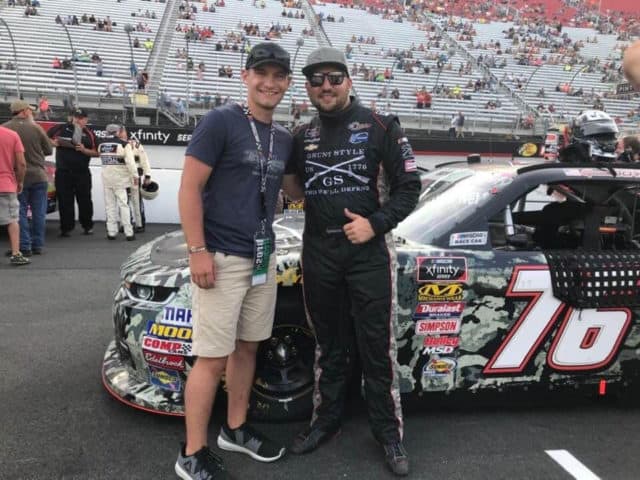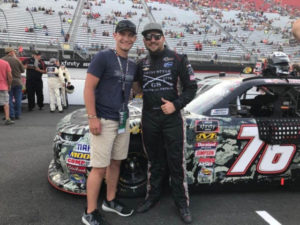 Catch all of the action starting this Friday evening at 8 p.m. Eastern on Speed51.com
Stay Connected with Hunter
Facebook: https://www.facebook.com/FitStopPerform
Twitter: @FitStop_Hunter
Instagram: @fitstop_hunter
Photo Credit: Hunter Smith / Facebook