By Vincent Delforge, special to KickinTheTires.net
BMR. Three letters synonymous with excellence. They have resonated in the West Series for 30 years. They make young drivers in search of glory who have the chance to drive for the team dream as much as they give a cold sweat to those who ride for the other teams.
BMR or Bill McAnally Racing for the layman. It's like HMS (Hendrick Motorsports) or JGR (Joe Gibbs Racing) in the NASCAR Cup Series. A team which quickly found success and which season after season remains at the top of the hierarchy. But behind every great team hides a great man, like a Rick Hendrick, Joe Gibbs, Richard Childress. Bill McAnally is one of those great men.
A man gifted for business, gifted for human relations, endowed with a panoramic vision of his world, of motor racing. A humble man with his feet on the ground. But who has big dreams? A man who knows that to achieve his goals, you have to go step by step, that to succeed you need work, you need rigor, who does not count his hours. A man able to surround himself with the right people, to unite these same people so that together they have one and only goal: to win!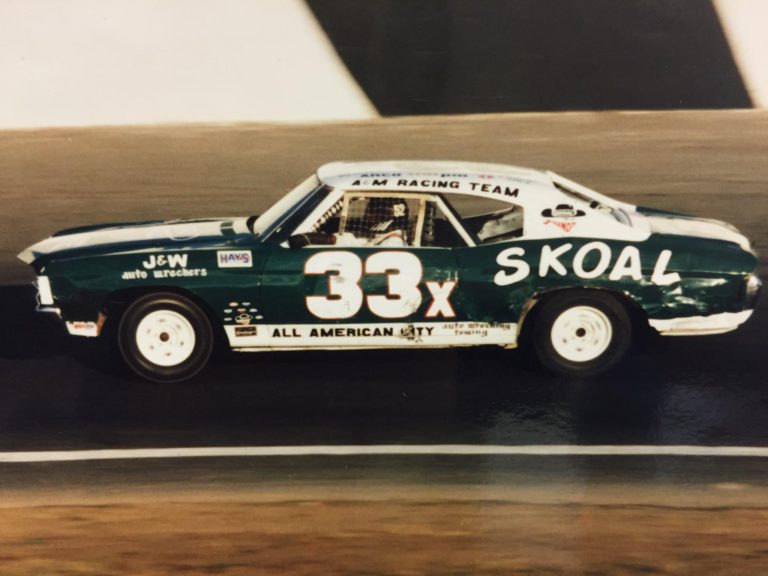 Winning is one thing, staying on top is another!
Do you think I'm overdoing it? I do not think so. Bill is certainly a friend, but he is also a great source of inspiration to me. Over the past few months on Kickin the Tires, we've gotten to know Bobby Hillis Jr. and Joe Nava better.
They too are West Series veterans. Dedicated and passionate people whom I really appreciate. People to chat with are always interesting. Real sources of inspiration. I say it often, but for me the West Series is a big family. All of its members are equally important. We must never forget that without the Underdogs, the big machines would be nothing!
Don't believe that BMR has always been that 'Big Winning Machine.' No, the beginnings were modest. Bill made his debut in the regional series. He would achieve consecration as a pilot in 1990. But the desire to go higher, in a larger series, prompted him to start from scratch, or almost.
Because Bill McAnally was also an underdog when he debuted in the West Series in 1992. A secondhand car, a small workshop, an old transporter. Nothing to do with what is the current infrastructure of BMR located in Roseville, CA.
After a few years, he even almost threw in the towel, but he made an important decision for the sustainability of his business. Abandon the combination of driver-owner for that of an exclusive owner. It did not take long for the success to come. The first victory, the first championship.
All this with a common denominator, a flawless partnership with the NAPA company. The longest partnership in NASCAR history. Even longer than the legendary partnership between Richard Petty and STP. BMR and NAPA is a love story on and off the racetrack.
Together they have built the best statistics of the West Series. Ten championships, 98 wins, 360 top-5s, 582 top-10s and 78 poles!* To this we could add the victory at the Toyota All-Star Showdown in 2003 and the nine victories obtained in the East Series. And for two years BMR has also been present in the NASCAR Camping World Truck Series under the name of McAnally-Hilgemann Racing. A series where BMR had already competed in the past.
* Statistics established at the end of the Roseville race on October 9, 2021.
It's time to learn more about Bill McAnally and his West Series adventure.
Vincent Delforge: 30 years in the West Series. What a road traveled since your beginnings. How did you get the urge to participate?
Bill McAnally: "Ken Clapp, the NASCAR Vice President of Western Operations, presenter of my 1990 NASCAR Winston Racing Series Championship, offered me garage passes to Sonoma for the Winston Cup/Winston West race. After that event, I was bound and determined to go Winston West (now ARCA Menards Series West) racing."
VD: Like Hendrick Motorsports in the NASCAR Cup Series, BMR is now the benchmark team in the West Series. A big machine made to win. Yet the beginnings were modest. A used car bought from Mike Hickingbottom, a small hauler, a small racing workshop. Can you tell us how it all started?
BM: "In 1992 I worked very hard in my regular job in a utility company to pay the bills and get funds to finally purchase my first Winston West car, an old 1990 Pontiac, built by Speedway Engineering Rear Steer, previously a Hershel McGriff car. I was as proud as I could be, although you needed a tetanus shot to be close to it!"
VD: June 13, 1992, in Shasta, the adventure starts … but this first race was a disaster with a DNS, the engine having given up. What happened?
BM: "Simply I wasn't prepared to be there. Just wanted to be and worked hard to be."
VD: In Portland this year, BMR technically helped Bobby Hillis Jr. I always say the West Series is a big family. At the very beginning, you too were an "underdog". The BMR adventure could even have ended in 1994 after a fire destroyed your racing equipment. But mutual aid kept you going. What had happened?
BM: "A real disaster. My dually and enclosed trailer loaded to go to the season opener at Mesa Marin Speedway for Winston West was stolen. It was parked next to the house, as it always was. Bad deal! He was found in a field. They stole tools, and odds and ends, and then burnt the truck and trailer to the ground to cover prints, so more was destroyed in the fire than they actually stole."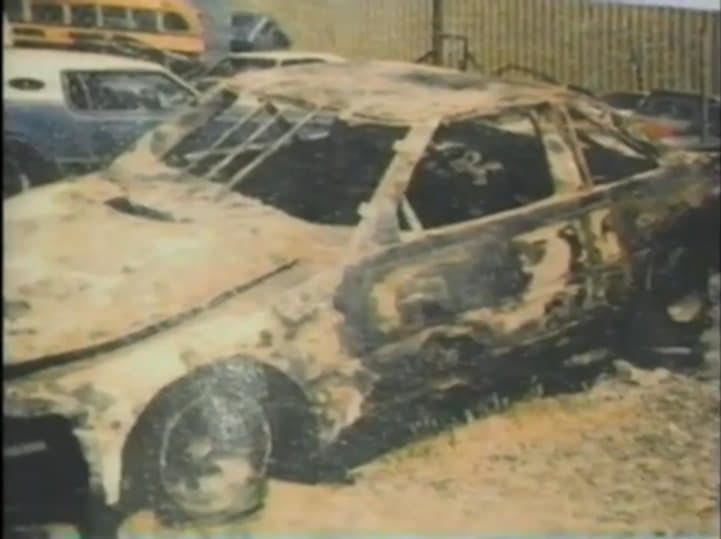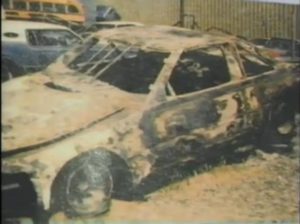 "Huge support to get me racing this weekend with what I had left. Jack Sellers gave me a car the next weekend in Tucson. Then it was John Krebs and Gary Bechtel who lent me one of their cars. Crazy support!"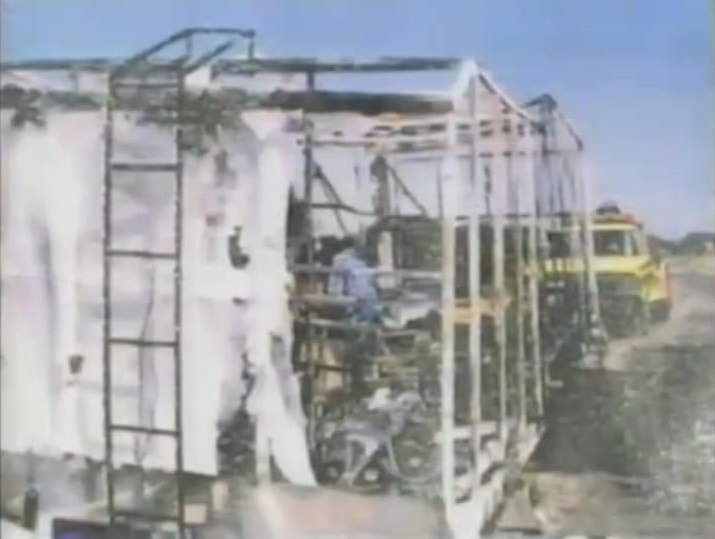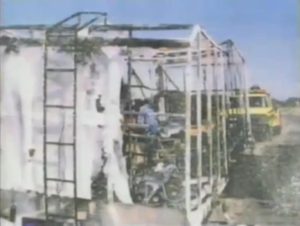 "One evening after my work when I got home, I saw that there was a message on my phone. A message from Richard Childress telling me to call him back. What a surprise! I called him back the next morning and he told me to come at RCR race shop. Few days later I took the plane to go to Richard Childress Racing. And there was also Chuck Rider (from BaHaRi Racing).
"They took me to the parts warehouse where they were storing what they no longer used and told me to take whatever I needed! I rented a truck and filled it with wheels, clutches, springs, all kinds of things. They gave me everything. The next weekend I won a Late Model race and sent the trophy to Richard Childress. A modest way to thank him. Richard Childress is a mentor. A great guy, always willing to help. A real racer!
"So many gave me support to keep racing. I didn't want to let them down."
VD: Richard Childress brought much more than racing gear to BMR thereafter?
BM: "Yes, from there we formed a real friendship. Then we ran the young RCR development drivers for him. We've had Clint Bowyer, Kerry Earnhardt, Sarah Fisher, or Peyton Sellers. We have learned a lot with RCR. How to manage the organization to be on top and stay there."
VD: You have always had an entrepreneurial spirit, a master builder. BMR is not just a racing team. At the beginning you were a driver / owner. But in 1998 after the fourth race of the season you left your driver's suit in the locker room and hired Gary Smith to drive your car. This was the start of BMR's ascent to the top. Can you explain to us how you made this decision and why?
BM: "I was about to give up when Gary offered money to help. To be honest I didn't have the talent to be a successful driver in such a competitive series. I knew if I broke the car, I didn't have enough money to get another one. If you think about this while driving, unconsciously you lose speed. Gary brought money but he was also a very talented driver. We quickly produced results and I was enjoying racing again!"
VD: Success came very quickly. In the fourth race Gary Smith won BMR's first victory. What memories do you keep of this race?
BM: "At that time I didn't dare think of winning yet. We were just putting things in place. An unforgettable moment. Big NAPA group was there. So fun to win and share that victory!"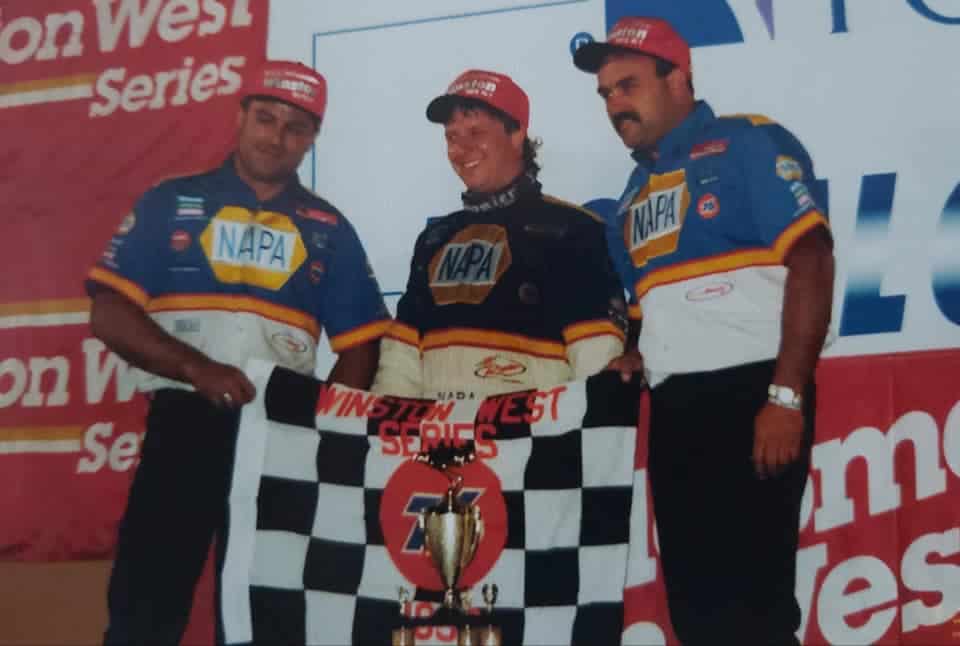 VD: And it doesn't stop there because in 1999 with your new driver Sean Woodside, BMR won their first championship. There have been 10 since and it is not over yet. What special flavor does this first championship have for you?
BM: "1999 was a special season. The first championship and having to win it in Japan was huge. An extraordinary trip to Motegi. Everything was new to us. And then Winston and NASCAR gave us a great banquet at the Hilton Waikoloa in Kona, HI."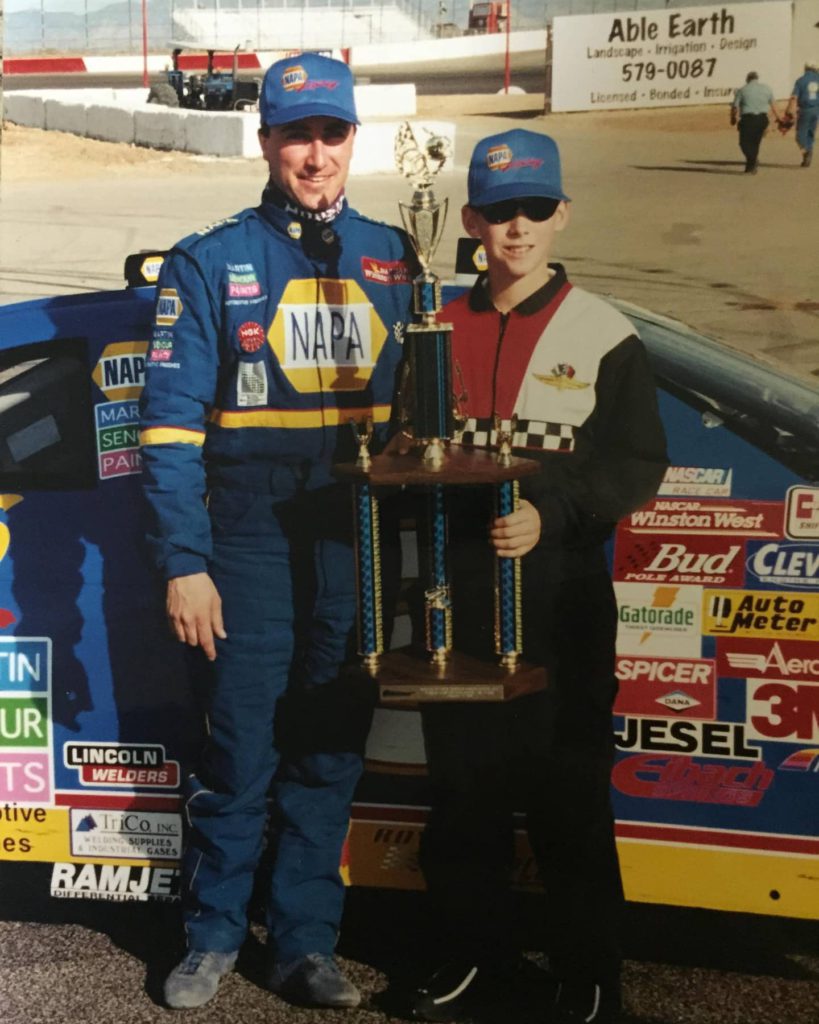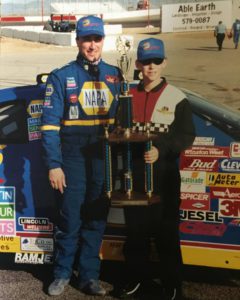 VD: BMR is 10 championships, over 100 wins and dozens of other amazing stats. In all honesty, did you imagine you were so successful?
BM: "Never at all. The credit goes to so many great people that worked to bring home those results."
VD: To be successful, you have to put the resources into it. You need money, but you also need to know how to surround yourself with the right people. Whether it's the crew chiefs, the drivers. You 'are the conductor, and you conduct your musicians with mastery.' Because if BMR is a winning machine, it is also a real family. People feel good in the BMR family. What is your secret?
BM: "I have no secret. Letting the great people do what they are good at. Find people that care and are driven to be the best. If people feel good, they will produce even more and better! Nothing like success to motivate the troops!"
VD: Speaking of money, BMR also owes its success to this incredible relationship created with NAPA. A real symbiosis between the two entities. So much so that today when we think of BMR we think of NAPA as when we think of Richard Petty, we think of STP. Here is yet another record in NASCAR, BMR and NAPA hold the record for longevity for a partnership. How did it all start between you and NAPA?
BM: "It's crazy. Over 31 years with NAPA. It all started in 1990, on my local NASCAR weekly track. The NAPA brand is built by store and shop owners, and they love racing, being a part of it and winning, which they all deserve."
VD: We talked about NAPA, but another thing that is now associated with BMR is number 16. There is even talk of the iconic number 16. The one every driver dreams of having. What's the story behind this number?
BM: "16 is NFL quarterback Joe Montana's number, one of my favorite players and one of the first NAPA full time racers in the Busch North Series, Stub Fadden, carried number 16, but also Ron Hornaday, Jr. who had the NAPA colors and number 16 in Truck Series, so with NAPA we carried on the tradition in West Series.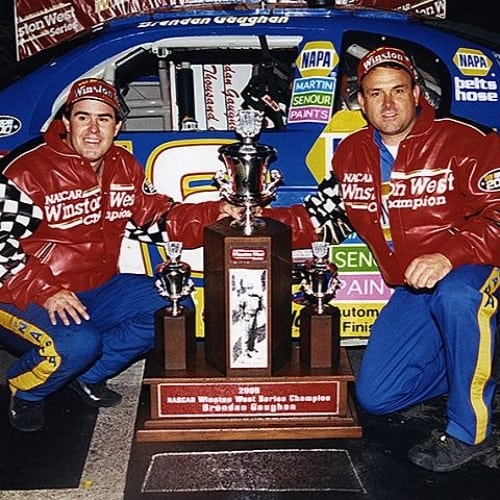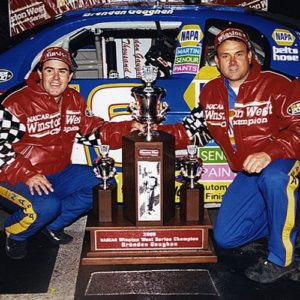 VD: I have used the word 'family' before to describe BMR. But it's a reality because Deanna, your wife, and your children Alex and Hailee are also involved in the family business. Is that extra pride for you?
BM: "Yes. It is special to have the family involved every day. It is a great pride but also an immense responsibility. Failure is not allowed! But it's also reassuring because I know the company is in good hands for the future."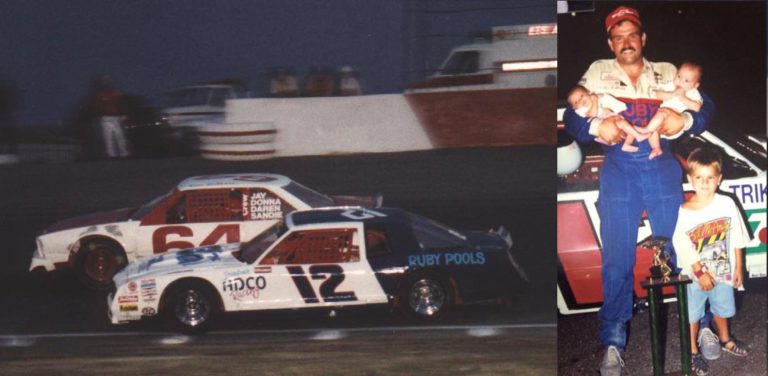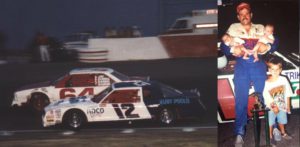 VD: Let's talk a bit about BMR drivers in the West Series. There have been 84 so far. Some raced there only once, others a season and some have spent much of their careers there, sometimes more like Eric Holmes.
Gary Smith, Steve Portenga, Brendan Gaughan, Sean Woodside, Austin Cameron, Chris Eggleston, Todd Gilliland, Derek Kraus, Hailie Deegan, have all been successful there. So, a trick question. Do they owe their success to BMR or is it BMR that owes them its success? More seriously, which ones have marked you the most?
BM: "I have enjoyed working with all the drivers. Some more than others, but they all want to be the best they can and all work hard to be. We provide them with the equipment to succeed.
"Cars, engines, the crews but also the whole environment to develop themselves. Media relations, marketing, with sponsors and fans… Some have been able to use everything to develop their careers at the highest level. Introverts, extroverts… so many different personalities. And then all the trophies, the photos at the race shop remind me of all his good memories."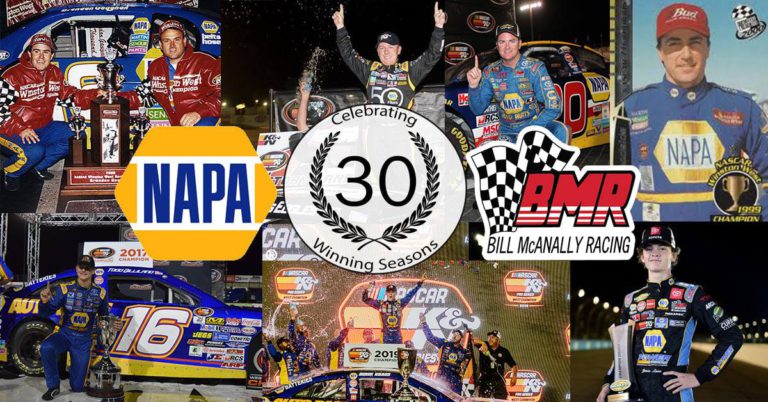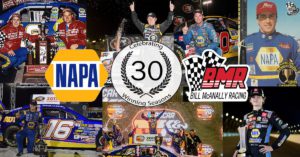 VD: There are more and more female racers in the West Series. And BMR has a long tradition on this. It all started with Sarah Fisher in 2004. And BMR is still the only team to have won races with female drivers (Hailie Deegan in 2018-19 and Gracie Trotter in 2020).
As a team owner, how do you see this evolution? Do you think that thanks to the successes with BMR, misogynists will finally understand that women have their place at the highest level of motorsport?
BM: "We feel pride in accomplishing things that have never been done before. So many female drivers need the support and direction we can provide, and to be surrounded by a good group of people, and then they excel. There is no difference once behind the wheel."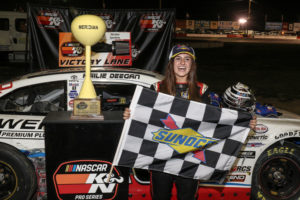 VD: BMR has returned to a national series, the NCWTS, with Derek Kraus, a pure BMR product and from next year the team, named McAnally-Hilgemann Racing, will have two trucks with Colby Howard. Since this year there is also the BMR Drivers Academy.
Can we imagine a future development of BMR towards the Xfinity Series and why not one day in the Cup Series? That BMR become a real industry in the world of NASCAR?
BM: "You never know. If the opportunity presents itself, we would sure do all we could to get there. The new partnership with GMS leaves the door open for many things. You will see!"
VD: BMR owes a lot to the West Series, but the reverse is also true, the West Series owes a lot to BMR. Your successes are mutual. I can't imagine West Series races without the BMR cars. My question is this, BMR and the West Series, is the love story going to go on for a long time to come? Can you reassure us about this?
BM: "Of course we will race the West Series in 2022 and plan to in the future. With two or more cars. We will see what the future holds!"
VD: BMR won the last championship under the NASCAR era in 2019 with Derek Kraus before winning the first championship under the ARCA banner last year with Jesse Love. Perfect continuity. This season Jesse Love can double the bet, but nothing has been done yet.
Bruncati Racing has been one of BMR's main opponents since 2004 and continues to this season. But there were many. Wayne Spears, Mike Duncan, Gene Price… BMR was very successful, but it was not easy. Does victory taste better when it's hard to get?
BM: "Always it's the rough times you work hard to get through that make victory feel good. The other competitors never give up. When you think the victory is lost but the situation is turning in your favor. A last lap pass. All these kinds of things give even stronger emotions!"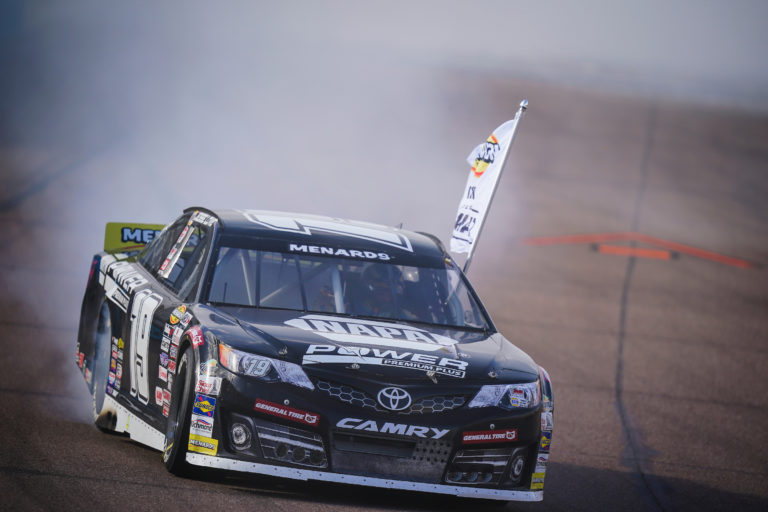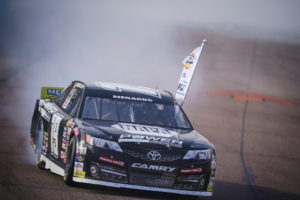 VD: In closing, can you tell us a couple of anecdotes that you will never forget from your days as a West Series driver?
BM: "The great people you work with and get to know. The stories of Steve Portenga. The laughs that Jim Inglebright or Chris Monez can give you any day or time.
VD: Same question but as the owner? (period post 1998)
BM: "As an owner, it is rewarding to see the young drivers and crew members get their first wins, first Championships, to accomplish their goals and live out the dreams they have. That is what it's all about. Sharing that with family, friends and sponsors."
VD: Bill McAnally at the NASCAR Hall of Fame, when will that happen?
BM: "No plans for that!"
Bill McAnally Racing is in contention for an 11th championship with its drivers Jesse Love and Cole Moore. See you on November 6 in Phoenix Raceway at Avondale, AZ for the final race of the 2021 ARCA Menards Series West season.
Featured Photo Credit: Photo Courtesy of Luis Torres via Vincent Delforge.