By Seth Eggert, Staff Writer
Family competitors are nothing new in NASCAR and ARCA as fathers and sons, brothers, and even fathers and daughters have competed with one another. The Star Nursey 150 at The Bullring at Las Vegas Motor Speedway marked the first time a mother-daughter duo competed on the same track at the same time.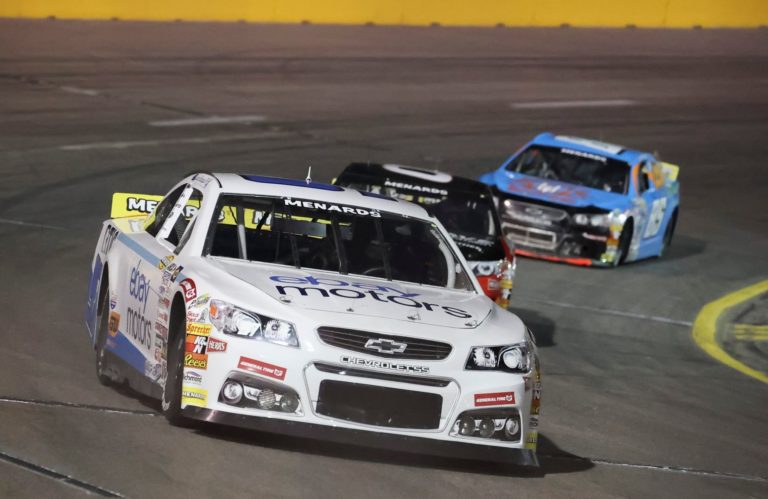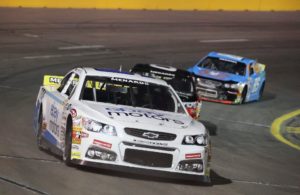 Sarah Burgess (mother) and Bridget Burgess (daughter) competed as teammates in the 150-lap scheduled race. The younger Burgess was in her familiar No. 88 HMH Construction Chevrolet SS. Meanwhile Sarah, who made her ARCA Menards Series West debut, ran the No. 97 eBay Motors Chevrolet.
In overtime, Bridget Burgess' No. 88 lined up just inside the top-10. A three-wide battle with Todd Souza and Joey Iest resulted in contact. Burgess ultimately took the checkered flag in 12th.
"I'm honestly just so thrilled about it," Bridget Burgess explained. "I hope it influences other females to get into racing to where there's another mother-daughter combo. It was a blast. This race was really tough, a lot of cars out here on a very small track. I honestly think that made it more fun than my last race here. The last lap was a really big battle, just racing. Almost got a top-10, but it is what it is. We'll get ready for the next race."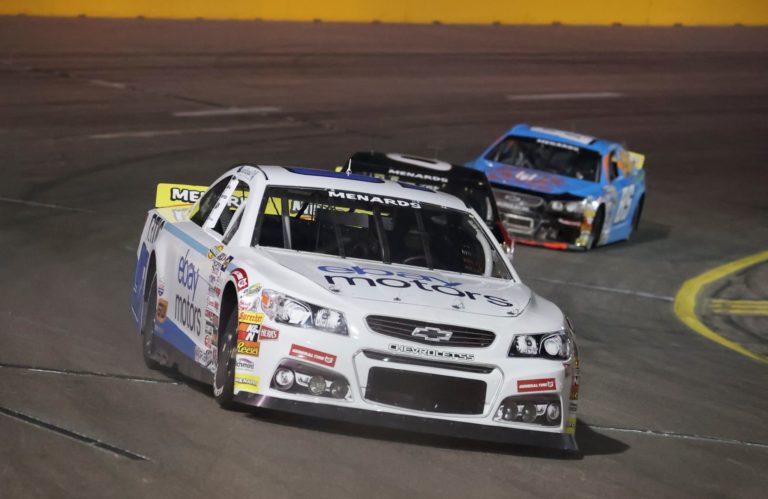 Sarah Burgess meanwhile had a far more eventful race. In her first oval race, let alone ARCA Menards Series West race, she was involved in several cautions. Ultimately, she finished 17th, five laps down. Despite being involved in several cautions, Burgess finished with her car undamaged.
"It's a moment I'll never forget," Sarah Burgess admitted. "Definitely going to go down in history. We had a lot of fun. Big thanks to eBay Motors for supporting this opportunity. They've been a great partner. If it wasn't for them, this would have never happened, history never would have been made. It's been such a great experience to do what we've done tonight. I really enjoyed the entire race, it was hard work, but it was enjoyable.
"Big thanks to my team as well. This was a lot of hard work on them. We're just a small team and we do a lot of running around with one car. We doubled down and had two. Big kudos to the team, BMI Racing. Great team to have with us."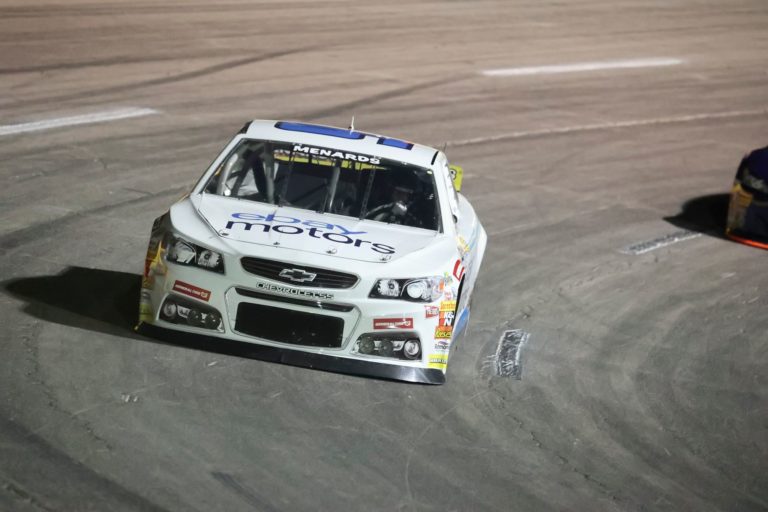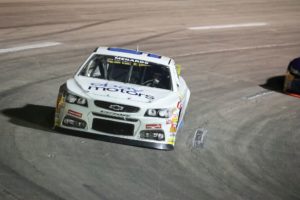 The car that Sarah Burgess used was actually the backup car she and her husband had bought for Bridget. The Australian off-road racer usually serves as her daughter's crew chief. Instead, the mother-daughter duo shared a six-person crew.
"It takes a lot of hard work and a lot of commitment," Sarah Burgess explains. "There's going to be good days and there's going to be bad days. How you overcome those bad days is what's going to help you to achieve moments like this. That's something that I've done my entire life, being an athlete most of my life. There's going to be days where it's disappointing and you have to pick yourself up, keep focused, and keep going for those goals."
While the Burgesses made history in the Star Nursey 150 at The Bullring at Las Vegas Motor Speedway, is almost happened earlier this season. The 41-year-old qualified the No. 04 Toyota at Irwindale Speedway. Sarah Burgess withdrew from that race to serve as the crew chief for her 20-year-old daughter.
"The biggest piece of advice that my mom has given me is to stay focused, not be distracted" Bridget Burgess said. "At a young age we have so much going on. The biggest thing that I've learned is to stay focused. If (something) is your goal, that should be your only goal. Stay focused on one goal, that's it."
With just one race left in the ARCA Menards Series West competition this season, another on-track battle between mother and daughter is unlikely in 2022. However, 2023 might be a different story.
"We'll see what happens next year, 2023 is to be decided," Sarah Burgess said. "There's a lot to get done. Maybe I'll throw in a race here or there."
While Sarah's next race has to wait until next season, Bridget Burgess has one more this year at Phoenix Raceway on Saturday, November 5.
The race will be streamed live on FloRacing, the Motor Racing Network, and SiriusXM Radio's XM channel 391.