By Vincent Delforge, special to KickinTheTires.net
Chris Lowden will drive the full season in ARCA Menards Series West in 2022.
After an aborted return for a dark medical certificate story in Roseville, CA on October 9, 2021, the driver from Las Vegas, NV, who will be 57-years-old on March 22 has just announced his full-time participation. The opportunity is with his own team, Lowden Motorsports, with logistical assistance from Kart Idaho Racing.
He will drive the No. 11 Chevrolet praising the merits of companies in which he is involved, namely Stoney's, AF Radio and Blue Valor Whiskey. There are two Stoney's locations. Stoney's Rockin Country in Las Vegas, NV and Stoney's Roadhouse in Emmett, ID on the John Wood property.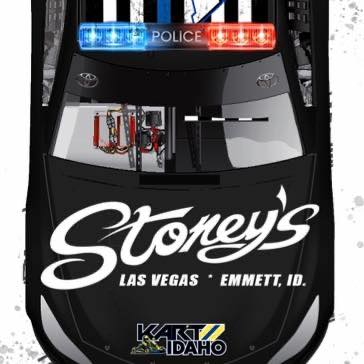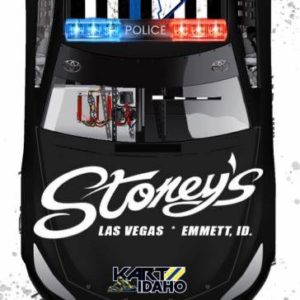 His crew chief will be Tony Jackson. We will also find Dave and Matt Jackson among the members of the team. In fact, they are neither more nor less the same men who had allowed Lowden to obtain the title of champion in 1999 in Super Late Model on the Las Vegas Motor Speedway (LVMS) Bullring.
Lowden has one race in the West Series to date in his career. It was at his hometrack at the Las Vegas Bullring in 2020 where he finished 15th following brake problems.
Note that he has just completed a private test session on the LVMS Bullring on January 22 which gave complete satisfaction.
As a man with a passion for music, it's no surprise that Chris Lowden plans to race at Nashville, TN in the ARCA Menards Series East in May.
The 2022 ARCA Menards Series West season has 11 races between March and November.
The 2022 ARCA Menards Series West season opener will take place at Phoenix Raceway in Avondale, AZ on March 11th.
Featured Photo Credit: Photo Courtesy of Chris Lowden via Vincent Delforge.