By Vincent Delforge, special to KickinTheTires.net
It is with sadness that we learned on Saturday, July 30, of the passing of former NASCAR Winston West Series (now known as ARCA Menards Series West) driver/owner John Kieper.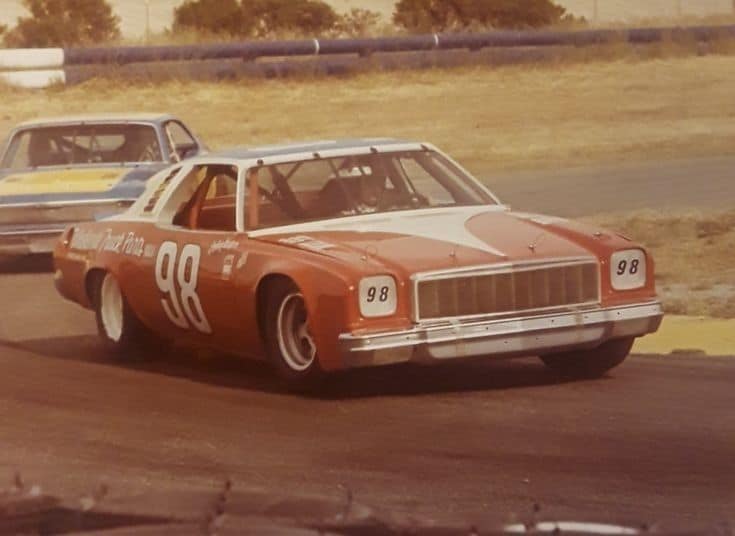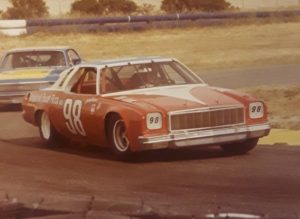 Originally from Portland, Oregon, John Kieper was born on February 2, 1932. A successful Portland businessman, he had one of the longest careers in the West Series, which began in 1954 and ended in 1996. First as a driver with one win and three poles between 1954 and 1982 and then as an owner with four wins and six poles. His last victory was obtained in 1988 with Derrike Cope and the last pole in 1995 with Jim Bown. His team will continue between 1997 and 2003 with his son, Richard Kieper, at the controls.
Even if he will have used other numbers on his race cars, the name of Kieper will always remain associated with his essential and preferred car number, 98.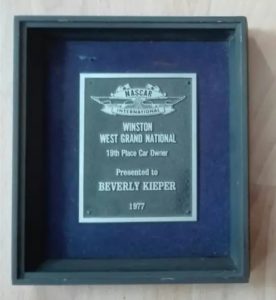 Kieper's name features in one way or another in almost 60% of the soon to be 1,000 races (next August 8 at Evergreen) in the West Series. A record that will be difficult to beat one day. This stat is all the more impressive considering that Kieper never competed in a full season in NASCAR's Western division. The closest he came to competing in a full season as a driver was 1976 when he competed in seven of 13 races. The 1976 season matched Kieper's best points finish, 10th, from the 1956 season. However, he was more prolific as a NASCAR team owner than he was as a driver.
John Kieper was often called 'Johnny' during his racing career, which began in the West Series in 1954 and ended in 1982. His best season was without context that of 1956 where he won his only victory as well as three poles. At a time when the races between the West and the Cup were combined. This is why he is also credited with a Cup Series victory on his Portland hometrack.
Among the famous drivers having driven for Kieper, let us quote 2023 NASCAR Hall of Fame inductee Hershel McGriff, Jim Bown. More recently drivers that have driven cars for Kieper include Daytona 500 winner Derrike Cope and multi-time NASCAR Cup Series winner Greg Biffle.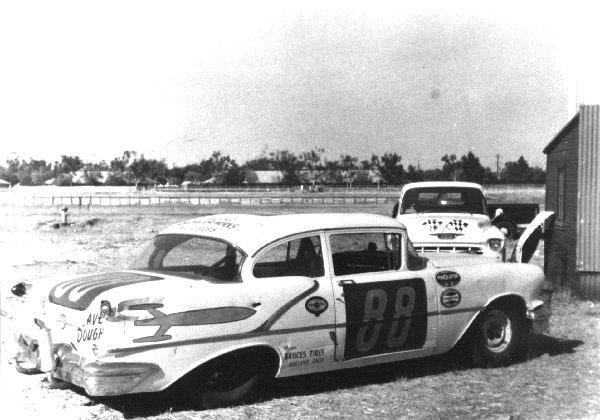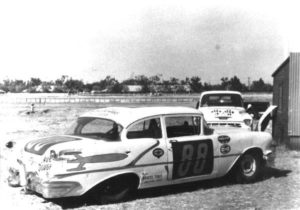 In addition to his one NASCAR Cup Series victory, Kieper earned five top-five and eight top-10 finishes in 16 starts. He also earned three pole positions in the Cup Series, though the majority of his Cup starts were in combination races with the West Series.
Kieper is one of 203 drivers to earn a victory in the Cup Series out of 2,971 that have made a start.
To his family, friends, and those that knew him, the entire Kickin' the Tires staff sends its deepest condolences.
Kieper's stats as a driver can be found here. His stats as a team owner (in the Cup Series) can be found here.
Featured Photo Credit: Photo Courtesy of the Kieper collection via Vincent Delforge.