By Seth Eggert, Staff Writer
The 2001 Daytona 500 and the loss of Dale Earnhardt left permanent memories in the minds of drivers, crew members, and fans alike. One fan, Frankie Muniz, who will compete full-time in the ARCA Menards Series in 2023 has very unique connections to that tragic day.
Riding in the Pace Car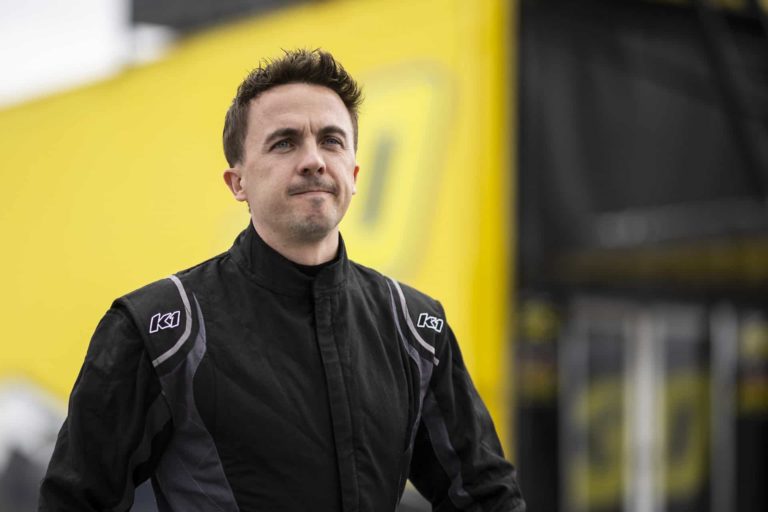 Muniz, who will drive the No. 30 Ford Mustang for Rette Jones Racing in 2023, was a guest of FOX and FOX Sports for their inaugural NASCAR broadcast. The 'Malcolm in the Middle' actor rode in the pace car, a Pontiac Aztek, prior to the green flag for the 2001 Daytona 500.
"I'm just saying this to say this, I literally was walking out of the tunnel where you walk onto the pit lane and I got chills," Muniz said. "You see all the stands, you see 'World Center of Racing,' Daytona and it's an incredible opportunity to get to be here and to drive, never mind get to race here next month.
"Having been here in 2001, I was in the pace car as a guest of FOX, got to meet some of my favorite drivers growing up as a NASCAR fan that night and it's special to be here. 22 years later and getting to do it myself."
Driving a Chassis From That Day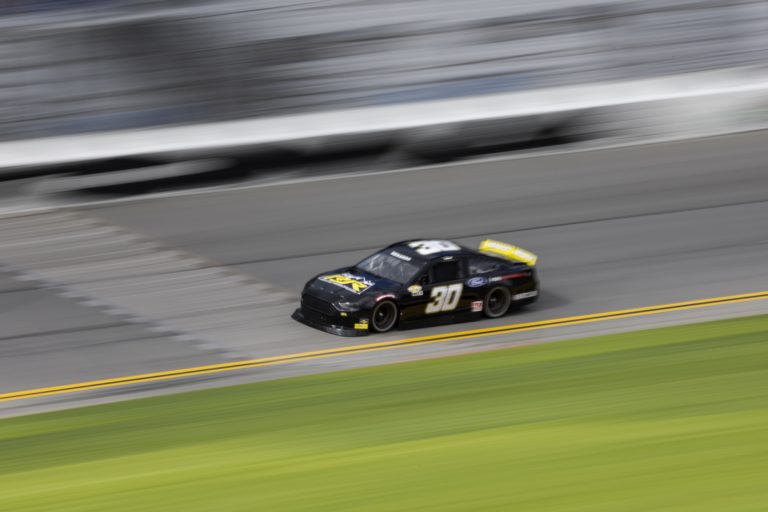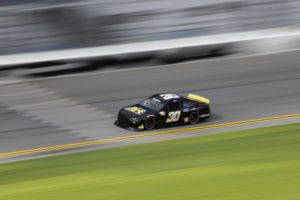 In a twist of fate, the speedway car that Rette Jones Racing uses can be traced back to that fateful day. The chassis that Muniz will campaign in ARCA testing and the season opener at Daytona International Speedway is the same one that Sterling Marlin raced in 2001.
The chassis was previously used, as a Ford Fusion, by Amber Balcaen and Brittney Zamora in recent years at Daytona. However, it started life as a Dodge Intrepid at Chip Ganassi Racing with Felix Sabates.
"The car that I'm driving today, and probably the car, be driving next month for the race is the chassis that Sterling Marlin used in that race in the 2001 Daytona 500," Muniz said. "It's kind of a weird thing. There's a video of me in the pace car and the car right behind me is his car which I'm driving now. It's definitely special for sure."
In this clip from the 2001 Daytona 500, Frankie Muniz is in the pace car while the car seen behind him is Sterling Marlin's #40

22 years later, Marlin's chassis from that race is still racing in ARCA with Rette-Jones, and is likely the car Muniz himself will race at Daytona 🤯 https://t.co/gciCbE9NsS pic.twitter.com/qch8sllNXj

— nascarman (@nascarman_rr) January 11, 2023
More Connections
The connections for Muniz don't stop with being a guest of FOX and Marlin's car. Prior to the race, he wore a No. 36 M&M's Pontiac jacket in support of Ken Schrader. He later had the jacket signed by three drivers, Schrader, Marlin, and Dale Earnhardt. Muniz spent the race in Schrader's pit box.
"I'm not going to lie, (the weight of the connections and history to the Daytona 500) did [sink in]," Muniz said. "It was the other day that I saw it on Twitter that someone put that video there and I put two and two together and I called my mom. My mom was here at the race in 2001 and we actually were in Ken Schrader's pit, I was wearing M&M's jacket. The fact I was in the pace car with the 40 car. Sterling Marlin signed that jacket, Dale Earnhardt signed that jacket."
Feeling the Weight of History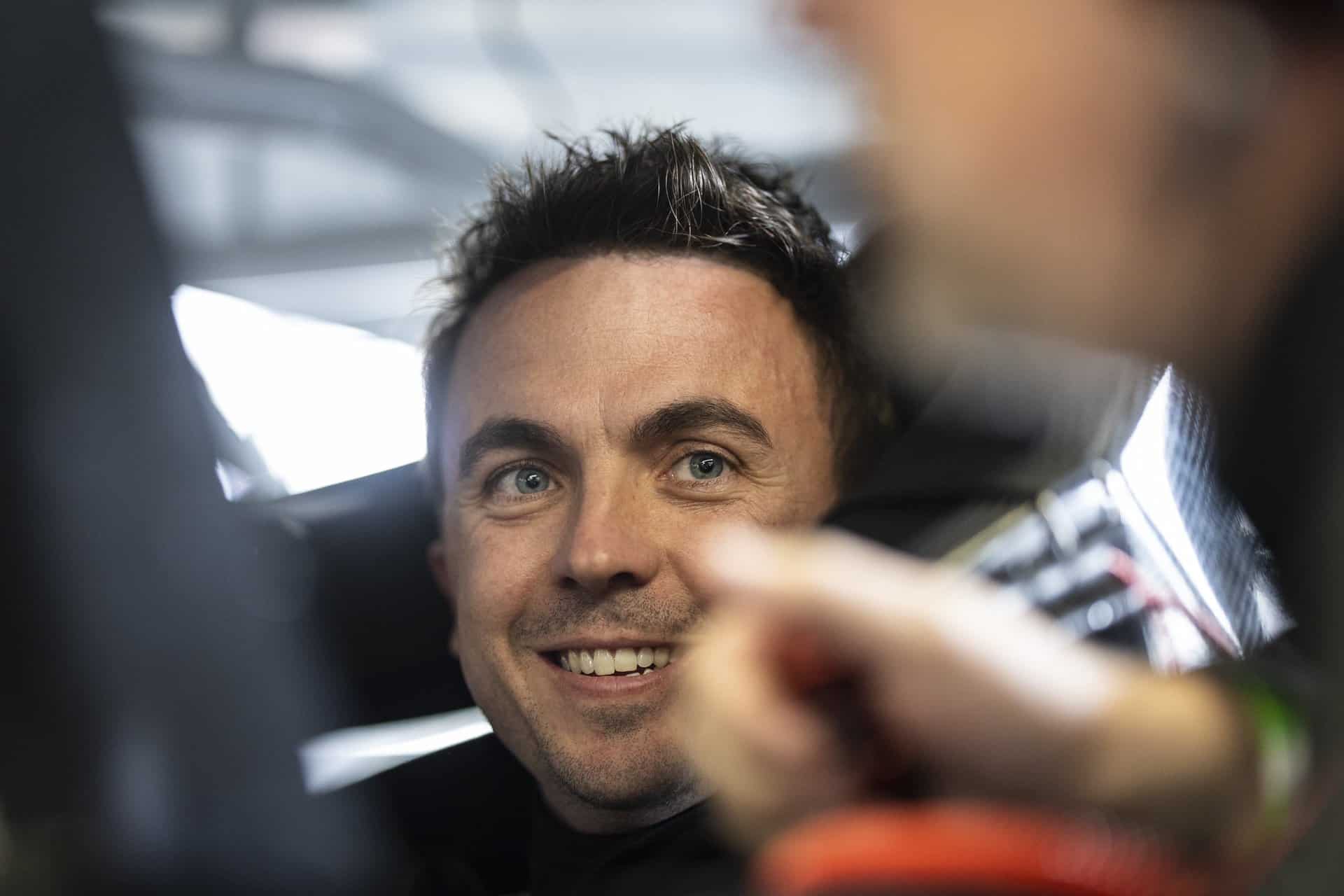 The magnitude of that connection was not lost on Muniz. Earnhardt, Marlin, and Schrader were involved in the accident on the final lap of the Daytona 500. Ultimately, it was that accident that claimed the life of the seven-time champion.
Between returning to the track and being in one of the cars that was involved in the infamous final lap crash, the connections though those emotional memories, draw Muniz in. They reassure the former actor that auto racing, ARCA, and NASCAR are where he is meant to be.
"There's three cars that I was tied to that day, and those three cars at the end of the Daytona 500 in 2001 were involved in that in that accident that changed the sport tremendously," Muniz said. "When I thought about all that, I called my mom, and I told her the story of how I'm driving that car. It was a really weird feeling.
"The memories of that day sunk in and impacted me a little bit, but in that sense, I know what it means for me to have this opportunity and I feel like all those connections make me feel like I'm in the place I'm supposed to be. The fact that I can look back 22 years ago and have some interesting tie to the car that I'm driving today is pretty special for sure."
Conversations with a Legend
Prior to the green flag, Muniz had a conversation with Earnhardt. The conversation was about the TV show that the actor was on, Malcolm in the Middle. The show had drawn Earnhardt and his daughter closer together.
"I was on pit road when Dale was getting into his car. He came up to me and he stopped me," Muniz said. "He said, 'you know your show has brought me and my daughter so much closer together. I love your show.' It was insane to me that Earnhardt is telling me that."
Muniz's first race in the ARCA Menards Series, the season opener at Daytona, is scheduled for 1:30 p.m. ET on Saturday, February 18 on Fox Sports 1. The race will also be broadcast on the Motor Racing Network and SiriusXM's XM channel 391 and online channel 981.