By Vincent Delforge, special to KickinTheTires.net
Last year, Andrew Tuttle had made a remarkable return to the ARCA Menards West Series in Roseville by replacing Chris Lowden at the last minute after just over three years out of the car. Fortunately, this gave him the desire to race again in the ARCA Menards Series West.
Retired from the United States Army, he has just sold his business to become a stay-at-home dad as a way to help his wife Taniesha, a nurse, to raise their daughter. It also allows him the opportunity to create his own racing team. A team named LCR for Last Chance Racing. At 39-years-old, it's now or never to have a full-time racing career!
For this Tuttle has built up a small fleet of cars. Chassis from John Krebs, Bill McAnally Racing, and John Wood. As well as lot of Spec engines. He is in talks with teams such as Joe Gibbs Racing to acquire other equipment. It should be noted that the links with Wood, for whom he drove for several years, continue with the preparation of a car for the road circuits within the latter's workshop.
With a chassis for short tracks, another for road courses, he will attempt the full season in the West Series with No. 39. The No. 39 is a number he already used in 2017 and 2018 and which Wood kindly gave him. His crew chief will be Michael Parker Jr., a longtime friend from Boise, Idaho and his spotter will be Phyl Zubizareta also from Boise, Idaho like Tuttle since he is none other than his half-brother.
The No. 39 will carry the colors of Coastline Equipment and Gearhead Coffee.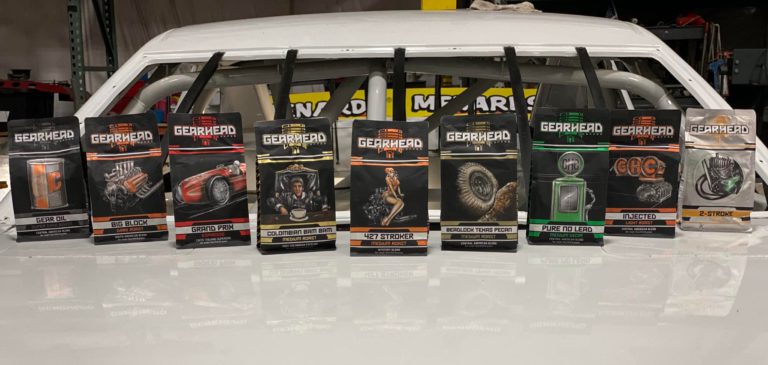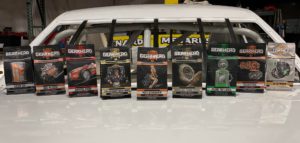 But the team will also have a second car in several races, even full-time depending on budget. The No. 22, which will be shared by several drivers throughout the season. Nathan Casillas and even Zubizareta are among the probable drivers.
Zubizareta ran two West Series races in 2013 and 2014. Both Parker and Zubizareta have a varied racing background.
But it doesn't stop there as LCR will also have a full-time ARCA Menards East Series driver in Caleb Costner. The latter, who made his ARCA West Series debut in 2021, will drive the No. 14. Sponsor. Costner's crew chief will be announced at a later date. He should be joined for a few races by Andrew Tuttle and his No. 39.
But LCR also plans to do a few races in the National ARCA Menards Series at the end of the season.
Last Chance Racing is a long-term project because in 2023, the team plans to be full-time in the West and East Series, and full-time in the ARCA National Series the following year. The team also plans to acquire two trucks by the end of the year.
The 2022 ARCA Menards Series West season opener will take place in Phoenix Raceway in Avondale, AZ on March 11th.
We'll be following LCR's adventures throughout the year on Kickinthetires.net.
More information about LCR can be found here.
Featured Photo Credit: Photo Courtesy of Andrew Tuttle via Vincent Delforge