By Jacob Seelman, Special Contributor
DAYTONA BEACH, Fla. – For the last five years, the ARCA Menards Series opener at Daytona Int'l Speedway has been about Venturini Motorsports. Saturday, it was about a bonafide short-track ace.
With a last-lap, last-corner pass at the World Center of Racing, Greg Van Alst slipped past Canadian Jason White and held off Joe Gibbs Racing's Connor Mosack to stun the BRANDT 200 field.
Though Van Alst led twice for six laps in the 80-lap affair, it was the final trip around the legendary 2.5-mile tri-oval that mattered most to the 2019 ARCA/CRA Super Series champion.
Van Alst slipped to the bottom just after the field took the white flag, then jumped to the outside of White coming down the backstretch into turn three after getting a hefty push from Connor Mosack.
From there, Van Alst worked clear of the field off turn four and held off Mosack through the tri-oval to capture his first ARCA Menards Series victory in the tour's most prestigious event.
"Guys like me aren't supposed to be able to do this!" said Van Alst of winning in his 32nd career ARCA start. "This is the only speedway car we've got and there was no way I wasn't going to bring it home without the steering wheel or the trophy.
"This is for all the short track racers out there that don't think you can get to this level," Van Alst added. "I worked my ass off to get here and we did it!"
Notably, Van Alst survived a bump from Andy Jankowiak with 21 laps left before managing to put himself in position to strike in the closing stages. He also wasn't content to run second on this day.
"I knew if I pushed [White], I was either going to wreck him or keep the train going," Van Alst said. "[Mosack] told me earlier in the race we were best friends and I kind of hoped he would go with me down the backstretch because that was his best option.
"I got to [White's] right-rear corner, Connor gave me a shot coming off [turn] four and that was it."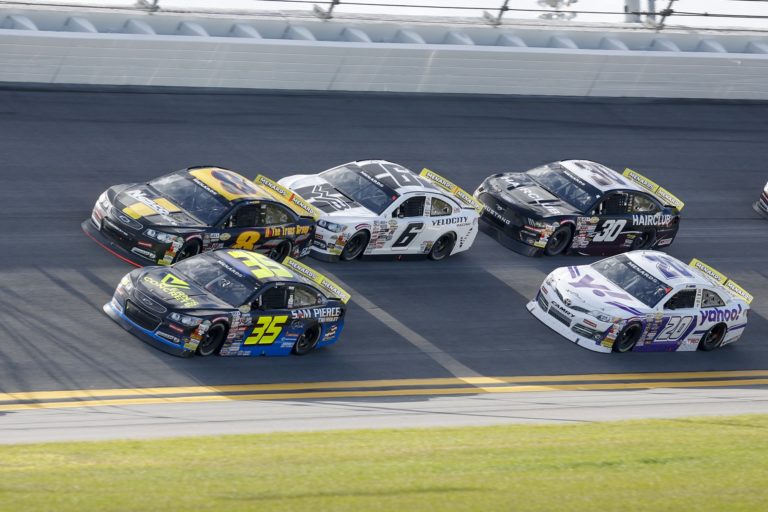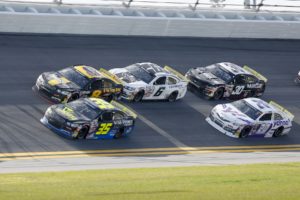 The run to the finish was set up after Dale Quarterley went spinning through the tri-oval coming to eight laps to go, forcing the last of eight caution flags in the 200-mile event.
White was the leader at that point, holding serve through the final restart after a brief battle with Lavar Scott. However, Van Alst was lurking on the inside, staying in line behind White until the very end.
He waited until a mile to go to make the move, side-drafting the rear quarter panel of White's No. 44 to break the Canadian's momentum before completing the pass and bringing Mosack with him.
Mosack, who led the first 25 laps from the pole before having to rally from a mid-race spin, wasn't able to challenge Van Alst in the final few feet but still came back from his early issues for a runner-up finish.
Sean Corr, Lavar Scott and Mandy Chick were third through fifth, respectively, followed by Amber Balcaen, Jesse Love, Jack Wood, White and Quarterley, who fought back to 10th at the checkered flag.
As an owner-driver, Van Alst's win snapped Venturini Motorsports' five-year stranglehold on victory lane at Daytona for the ARCA Menards Series.
How confident was he coming in that he'd be able to take home the BRANDT 200 trophy?
"This is the first time [my wife] has been in the garage in 17 years," Van Alst said. "Since we've been married, she has not been able to come because of the kids, but I told her back in December she had to come because I was winning Daytona. I've been that confident we'd be able to do what we did today.
"I was so nervous that I hardly ate anything this morning, but I had a feeling."
The ARCA Menards Series returns to action at Arizona's Phoenix Raceway on March 10, with the running of the General Tire 150.