By Seth Eggert, Staff Writer
When the NASCAR Cup Series competes at North Wilkesboro Speedway for the 2023 All-Star Race, only three drivers will enter the weekend with previous experience at the historic track.
And with 19 winners (already) from 2022 poised to compete, the drivers with past laps there may not be the drivers that one would expect.
First Return
Alex Bowman, Ryan Blaney, and Chase Elliott competed on the .625-mile track in its first attempted revival in 2010 and 2011. In September and October 2010, the track held eight races, including late models and modifieds. Only two races took place in April 2011.
"I remember going up (to North Wilkesboro Speedway)," recalled Elliott. "I remember thinking how cool it was at the time; being able to do the victory lane thing on the lift and all that stuff. It was a trip down a memory lane that I didn't remember … that I wasn't around for. Like I don't remember watching any racing there.
"So, for me, it was just this place that was kind of larger than life, in a way. You just hear all these great things; how historic the racetrack is. Watch videos of all these cool traditions and what not up there."
Cup Drivers With Experience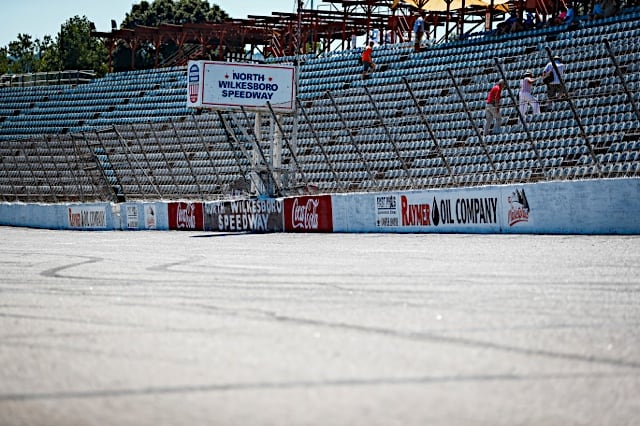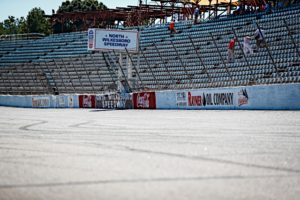 Of the three Cup drivers with experience at the revived track, only Elliott has a victory. He led 69 laps en route to victory in the No. 9 Aaron's Ford in the 2010 Labor Day Classic 200 for the Pro All Stars Series (PASS) Super Late Model Touring Series. Blaney finished 14th, five laps down.
Elliott returned to North Wilkesboro one month after his win in PASS for the USAR Pro Cup Series' Brushy Mountain 250. The 2020 NASCAR Cup Series champion finished 10th in the No. 9 Red Bull Ford. Also in that race was Bowman in eighth in the No. 39 Haas Automation Chevrolet.
"(North Wilkesboro) was a great time. Fortunately, we were able to get the win and enjoy some of those traditions first-hand," Elliott noted. "But it's been quite a while. I think that was in 2010 or 2011, so it's been a few years, for sure. I remember a lot about it. I'm sure it's probably changed some and some things probably haven't. But I'm looking forward to going back."
The Full Story of That PASS Race
Although Elliott won the PASS race, there was a detail about the race that he failed to mention. As Blaney pointed out, Elliott was thrown out by the series officials – though the win still stands to this day.
"I remember; it was really neat," recalled Blaney. "We went there with PASS and Chase won it, and then immediately got thrown out and was banned from PASS for the rest of his life."
Prior to the 2010 attempt at reviving North Wilkesboro Speedway, the organizers cleared the weeds that had grown around and inside the track. Otherwise, they simply opened the gates. The track's unique victory lane with its' car lift still worked, and still works today.
"I remember a little bit about it," admitted Blaney. "It was just really cool to be there the whole weekend and practicing. I mean, they didn't change anything to that place. I think that was the first race they ran on that racetrack for a long time. It looked like they just opened the gates up and let us roll in there and kill some weeds, let us go racing. "Though there was a lot of really, really unique memorabilia there and the lift still worked for Victory Lane. I remember that that was kind of cool.
"Hopefully that still works when we go back there next year, but I think it's great."
Path to Current Revival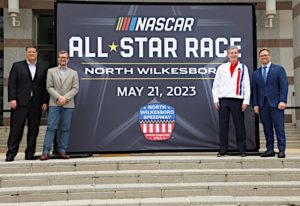 The current revival of North Wilkesboro Speedway can be traced back to 2019. Dale Earnhardt Jr., along with iRacing and a group of volunteers, cleared the track of weeds. iRacing then laser-scanned the track to preserve it digitally on the motorsports simulation platform.
Then, following the COVID-19 pandemic, the American Rescue Plan was passed. Over $40 million of the money allotted to North Carolina was earmarked for motorsports by N.C. Governor Roy Cooper. $18 million was directed to Wilkes County for water, sewer, and other infrastructure projects at North Wilkesboro Speedway.
Further revitalization occurred with the aid of promoters RaceXR, XR Events, and Speedway Motorsports. The dilapidated suites at the track were torn down, and the existing grandstands were either cleaned or demolished depending on their condition.
Revival's Success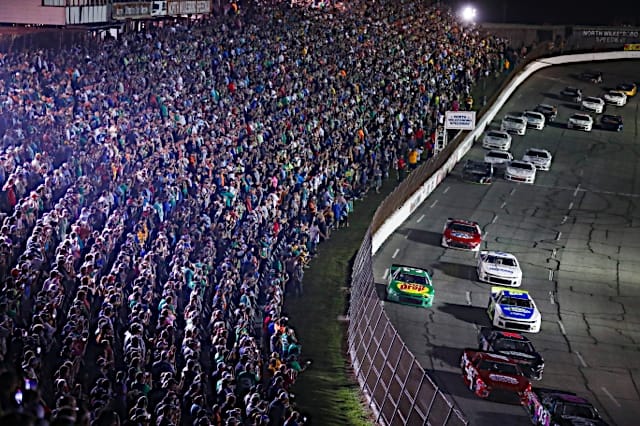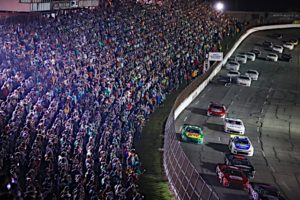 The joint venture between RaceXR and the company that owns the speedway brought a month of racing back to the track built in 1948. The CARS Tour Late Model Stock Car race brought in over 20,000 fans, selling out the available grandstand tickets.
Though the win was more than 10 years ago, Elliott believes that winning anywhere, anytime is a good thing. The hype around North Wilkesboro Speedway in 2010 is reminiscent of the hype around the speedway today.
This time around, however, the track will actually reach the pinnacle of stock car racing, welcoming the NASCAR Cup Series back.
"Winning anywhere is always a good thing," explained Elliott. "And at the time, it was a really big deal because they brought the track back and there was a lot of hype around the event. Not as much hype as there is right now, but there was a lot of hype around the event for that time period and what was going on. It was just fun to get the win and kind of be a part of some of those moments in bringing a racetrack back to life.
"In 2010 and 2011, it had been dormant for a while then, too. Kind of similar, but just not quite as much hype around it. But it was still a big deal to me."
All-Star Race History
The move of the NASCAR All-Star Race to North Wilkesboro Speedway makes it the fifth track to host the exhibition race. Charlotte Motor Speedway hosted most of the races since its' inception in 1985. It moved to Atlanta Motor Speedway in 1986 and remained at Charlotte until 2020. Bristol Motor Speedway hosted the All-Star Race during COVID, and it moved to Texas Motor Speedway for 2021 and 2022.
"We've always talked about the All-Star race moving around and [the] Clash and I think that it's cool," explained Blaney. "North Wilkesboro has gotten a big revival with that late model race and all the modified racing that's been going on there has been doing well and it's really cool. I know that area is obviously very excited about NASCAR coming back there. I think it's a great event.
"They're going to have to build some more grandstands, probably, for the All-Star race because a lot of people are going."
With 19 winners this season, there are currently 22 drivers eligible (based on 2022 eligibility rules) for the 2023 All-Star Race, not including the winner of the Open and the Fan Vote winner. To date, the largest field in the All-Star Race was the 2002 running with 27 starters.
Others With Experience
In addition to the NASCAR All-Star Race, the NASCAR Craftsman Truck Series will return to the track for the first time since 1996. Several drivers in the Truck Series have competed at North Wilkesboro Speedway, receiving various degrees of experience. Tyler Hill and John Hunter Nemechek both competed in Allison Legacy Series events in 2011.
This year Corey Heim, Kaden Honeycutt, Akinori Ogata, Stefan Parsons, Ryan Preece, and Sammy Smith each have at least one start at the Wilkes County track.
Kevin Harvick and Landon Cassill also made laps at the track in testing prior to NASCAR's testing ban.
The 2023 NASCAR All-Star Race is scheduled for Sunday, May 21.