By Seth Eggert, Staff Writer
If a NASCAR Cup Series race were to take place and there was no winner declared, does it really count?
One may think that of course every NASCAR race has had a winner. However, of the 2,717 NASCAR Cup Series races, and counting, that have been completed as of the writing of this story, 2,716 of those had credited a driver with a Cup Series win.
What would be the one missing race?
The 1971 Myers Brothers 250 at Bowman Gray Stadium. The race featured a mix of Cup Series cars and Grand American cars, a common practice for short fields in NASCAR's pre-modern era. In 1971 there were six such combination races.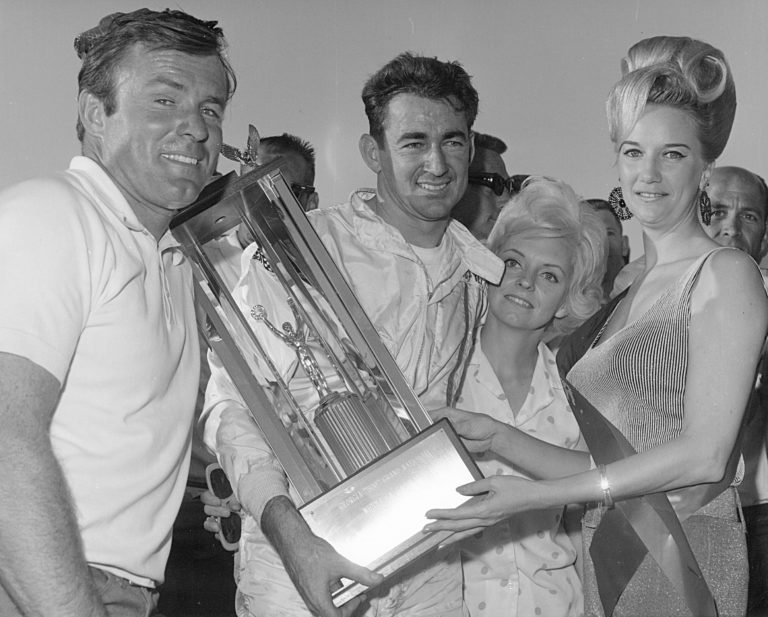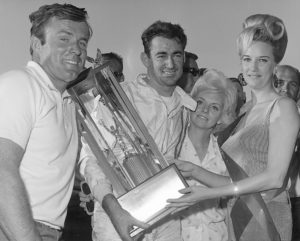 Bobby Allison won the race at Bowman Gray after taking the lead shortly before halfway. The 2011 NASCAR Hall of Fame inductee drove the No. 49 Coca-Cola Ford Mustang, a Grand American car. He took the lead from Richard Petty's Plymouth. Petty was the highest finishing Cup car in second, the only other car on the lead lap.
This was the first of the six combination races. Petty won the combination races at Int'l Raceway Park and Columbia Speedway, and Allison won the combination race at Middle Georgia Raceway, in a Cup car.
However, Allison was not awarded the Cup Series win in the first combination race at Bowman Gray. Nor was Petty. Allison did receive credit for the Grand American division victory. This was the standard at the time as Tiny Lund several weeks later achieved the same feat at Hickory Motor Speedway and North Wilkesboro Speedway.
The Cup wins in those combination races that Lund had won were later credited to him by noted NASCAR and stock car historians Greg Fielden and Peter Golenbeck, Jayski, as well as by Racing-Reference, which is owned by the NASCAR Media Group. If the wins were separated by class, Cup Series and Grand American, then the win totals of four drivers would change.
Had Lund's wins only counted towards a Grand American win, then Elmo Langley and Charlie Glotzbach would each gain a win Cup Series at Hickory and North Wilkesboro respectively.
Meanwhile, for the Bowman Gray race, should Allison's win stand solely as a class win, seven-time Cup Series champion Petty would shift from 200 to 201 victories based on NASCAR's precedent in other regional series. That would dramatically change the significance of several races, including what is currently accepted as 'The King's 200th victory in the 1984 Firecracker 400.
For Allison, who to this day maintains he won that Cup race in 1971, the additional win would break a long-standing tie with fellow Hall of Famer Darrell Waltrip. Allison would move to having sole possession of fourth on the all-time NASCAR Cup Series win list.
In addition to the change on the all-time win list, should the Bowman Gray race win be elevated to a full Cup Series win, Bobby Allison and Donnie Allison would combine for 95 wins. That would match the mark recently set by Kyle and Kurt Busch for most wins by brothers in the Cup Series.
Adding another level to the overall confusion, the race does count towards Bobby Allison's top-five and top-10 count in the Cup Series. It doesn't make sense for a first-place finish to count for certain statistics and not for others.
52 years later, in NASCAR's 75th Anniversary season, it is time to set the record straight. If Lund's Cup Series and Grand American combination race wins were elevated to count towards his Cup Series total, so too should Allison's.
51 years ago today, Bobby Allison won the 1971 Myers Brothers 250 @ Bowman Gray Stadium. pic.twitter.com/QT6jAFaW1Z

— Andrew (@Basso488) August 6, 2022
A double standard for what combination race victories should and shouldn't be counted does not hold weight in the modern day. Veteran motorsports reporter Al Pearce wrote about this race in 2017 for Autoweek, in a story entitled 'No Win Deal.'
A NASCAR race, any motorsports race for that matter, cannot happen without a victor. 52 years later, one is still yet to be declared official in favor of the first-place finisher, Bobby Allison.