By Seth Eggert, Staff Writer
DAYTONA BEACH, Fla. – The wrecks seemed to be following Alex Bowman in the 2023 Daytona 500 though he avoided major damage in Sunday's NASCAR Cup Series season opener.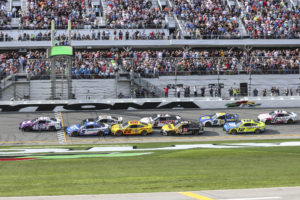 In the final overtime attempt Bowman was ahead of the carnage. His No. 48 Ally Chevrolet Camaro ZL1 was running fifth when his Hendrick Motorsports teammate Kyle Larson got turned into the outside wall. However, that wasn't the first time Bowman was near chaos during 2023 Speedweeks.
On Lap 118 he narrowly missed Tyler Reddick's spinning Toyota. The ensuing wreck wiped out another Hendrick Chevrolet, Chase Elliott, as well as Ryan Blaney and Erik Jones. Bowman ultimately avoided all of the major incidents throughout the 530-mile race.
"It's the Daytona 500 and we know how to crash some stuff," Bowman explained. It was just super aggressive and a lot of pushing. You know you have to do it and sometimes they go wrong, and crashes happen. Just proud of my team and glad we were able to make it out clean."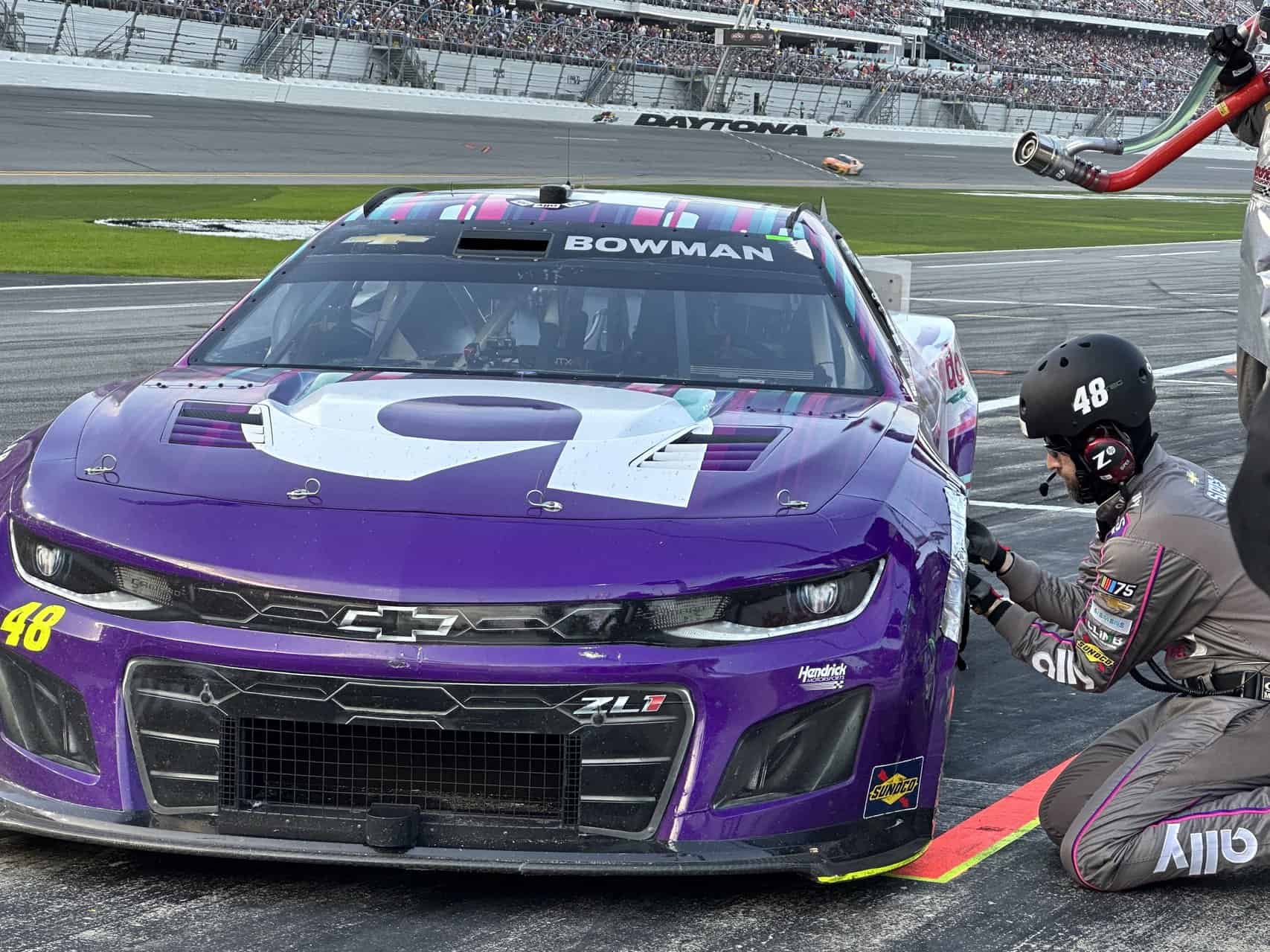 While he avoided the major incidents under green, Bowman did get collected in a minor incident under caution. Coming to pit road, he collided with Noah Gragson's No. 42 Wendy's Chevrolet Camaro. The impact caused minor damage to the Daytona 500 polesitter's left front fender. The Blake Harris-led pit crew quickly repaired the Tucson, AZ native's car.
Though he started on the pole in the 500 for the third time and on the front row for a record-setting sixth consecutive season, Bowman only led 12 laps. His fifth-place finish marked just the second time he had finished 'The Great American Race' on the lead lap, the first time since 2019.
The fifth-place finish marked Bowman's 29th career top-five finish and 70th top-10. He sits fifth in the points standings, 11 behind leader Joey Logano.
Next for Bowman is the Pala Casino 400 at Auto Club Speedway, a race he won in 2020. The Pala Casino is scheduled for Sunday, February 26 at 3:30 p.m. ET on FOX.
The race will also be broadcast on the Motor Racing Network and SiriusXM NASCAR Radio, channel 90.