By Seth Eggert, Staff Writer
NORTH WILKESBORO, N.C. – Extra seat time at North Wilkesboro Speedway for the NASCAR Cup Series drivers was split between the Late Model races mid-week and the NASCAR Craftsman Truck Series Tyson 250. Bubba Wallace was among those that competed in the Truck race in preparation for the NASCAR All-Star Race.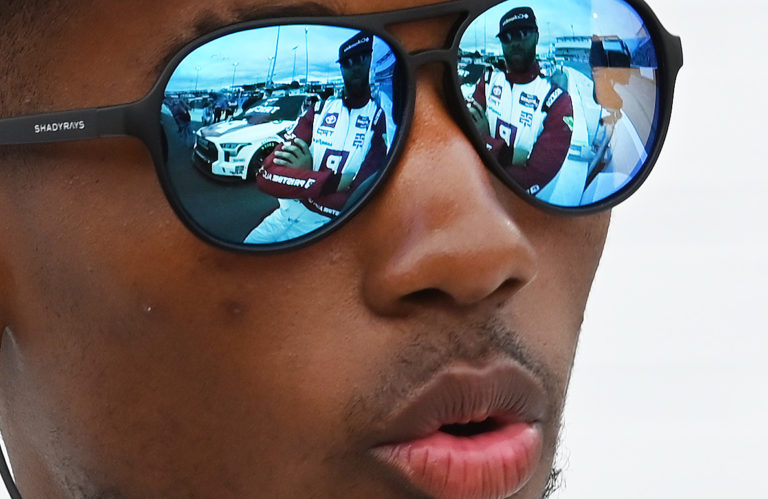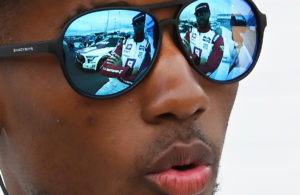 The Toyota Racing driver drove TRICON Garage's No. 1 Pristine Auction Toyota Tundra at the history 0.625-mile track. Wallace had strong long-run speed, climbing from 14th to fourth to during the longest green flag run of the scheduled 250-lap race at one point during Stage 2. However, the long runs never came in the final stage.
Repeated cautions during the final Stage kept Wallace outside the top-10. The Mobile, AL native stayed out under caution with 25 laps to go and took the lead. He held off eventual race winner Kyle Larson for 10 laps. Those were the first laps Wallace has led in the Truck Series since his 2017 win at Michigan International Speedway.
After another late-race caution pushed the race into overtime, Wallace slipped from third down to fifth on the track that was last repaved in 1981. He held off his TRICON teammate Corey Heim to take the checkered flag inside the top-five.
"The history is cool," Wallace admitted. "For me, racing on something different, a place that is worn out, and allows tire fall off, I thought that was really, really fun. We needed it to go green from start to finish, because we were really good on that long run in the second Stage. We went from 14th-to-fourth.
"The way the cautions fell is not going to change up your mindset, but none of us know how hard is too hard, when there is 30 laps left. When we have 70 laps left, we have a good gauge on how hard I can push. All-in-all, good day. I appreciate the opportunity with TRICON and everybody at Pristine Auction. It's just frustrating. Last weekend, we could have won the race. This weekend, it would have been fun to battle more with (Kyle) Larson, but it wasn't meant to be."
After starting 14th, Wallace didn't finish inside the top-10 in Stage 1. While he climbed up to fourth, the 29-year-old finished Stage 2 in ninth.
Though winning was the goal for Wallace, a secondary option for the 23XI Racing driver was to get seat time for the All-Star Race. He was one of several drivers including Larson, William Byron, Christopher Bell, and Ross Chastain that also competed in the Truck race to prepare.
The fifth-place finish was Wallace's first top-five since his 2017 win at Michigan. It was also the 16th top-five in his Truck Series career and his 30th top-10.