By Seth Eggert, Associate Editor
After Sunday's Hollywood Casino 400, several NASCAR Cup Series drivers were happy to not be in Kansas anymore. One driver that was happy to move on from Kansas Speedway was Kyle Busch, though he outperformed his own expectations.
The struggles for the Richard Childress Racing driver started in practice. A flat tire sent the No. 8 Casey's General Store Chevrolet Camaro ZL1 into the outside wall. As a result, Busch started the Cup race from the last row on the grid.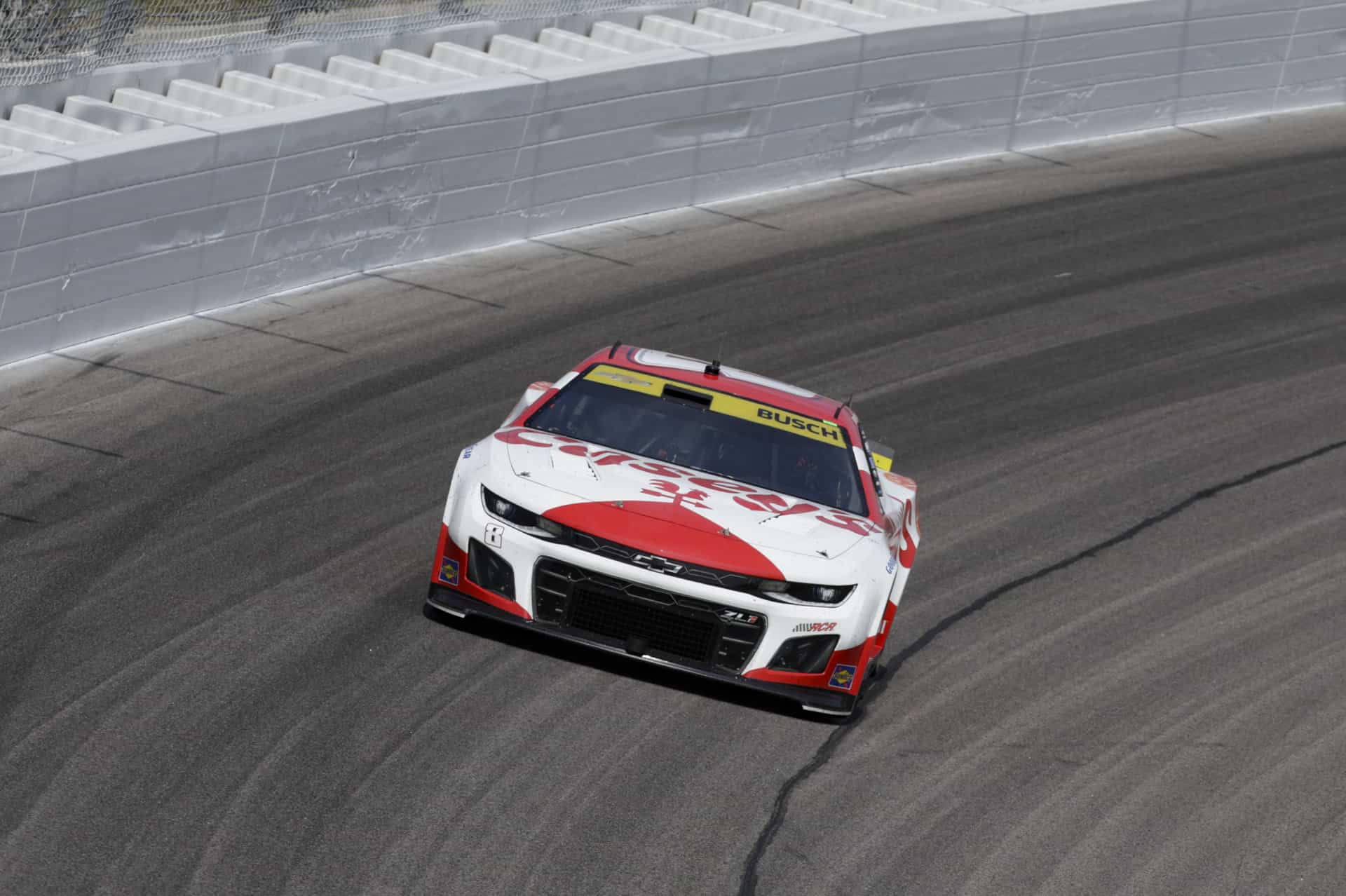 While the Las Vegas, NV native stormed through the field in the first Stage, his run stalled upon reaching 11th. The two-time premier series champion hovered just outside the top-10 throughout the first two stages of the 400-mile race.
After green flag pit stops in the final stage, the 38-year-old finally broke into the top-10. Busch chipped away at his competition, climbing up to eighth before the final caution waved with seven laps to go. Crew chief Randall Burnett gambled, opting to change only two tires on Busch's Chevy to gain track position.
The track position didn't last as Busch was quickly swarmed by those on four tires. Ultimately he faded to seventh when the checkered flag waved, one spot better than where he had been running prior to the caution.
"(Two tires) wasn't going to be a play to win the race, but it was going to be a play for our best finish," Busch admitted. "We just got a couple bad aero spots there with the last restart and probably lost one more spot than I should have, but all-in-all, that was better than we should have performed anyways. We fought hard with our No. 8 Casey's Camaro and that's all we had."
The seventh-place finish was Busch's 15th top-10 this season. It was also the 370th of his Cup Series career.
The top-10 kept Busch seventh on the NASCAR Playoff grid. He's 24-points above the cutline, currently held by Kevin Harvick.
Next for the veteran driver is the Bass Pro Shops Night Race at Bristol Motor Speedway. In 33 starts at 'The Last Great Colosseum' he has eight victories, 14 top-five, and 19 top-10 finishes. Despite his success at Bristol, Busch is less optimistic heading into next weekend.
"With the way everything is going right now, no (I'm not confident about Bristol), but we'll work as hard as we can and get what we can get," Busch said.
The Bass Pro Shops Night Race at Bristol Motor Speedway is scheduled for Saturday, September 16 at 7:30 p.m. ET on USA Network. The race will also be broadcast on the Performance Racing Network and SiriusXM NASCAR Radio, channel 90.