By Seth Eggert, Associate Editor
Martinsville, Va. – While his final start with Alpha Prime Racing in 2023 proved to be a race of survival, Rajah Caruth matched his career best NASCAR Xfinity Series finish in Saturday's race.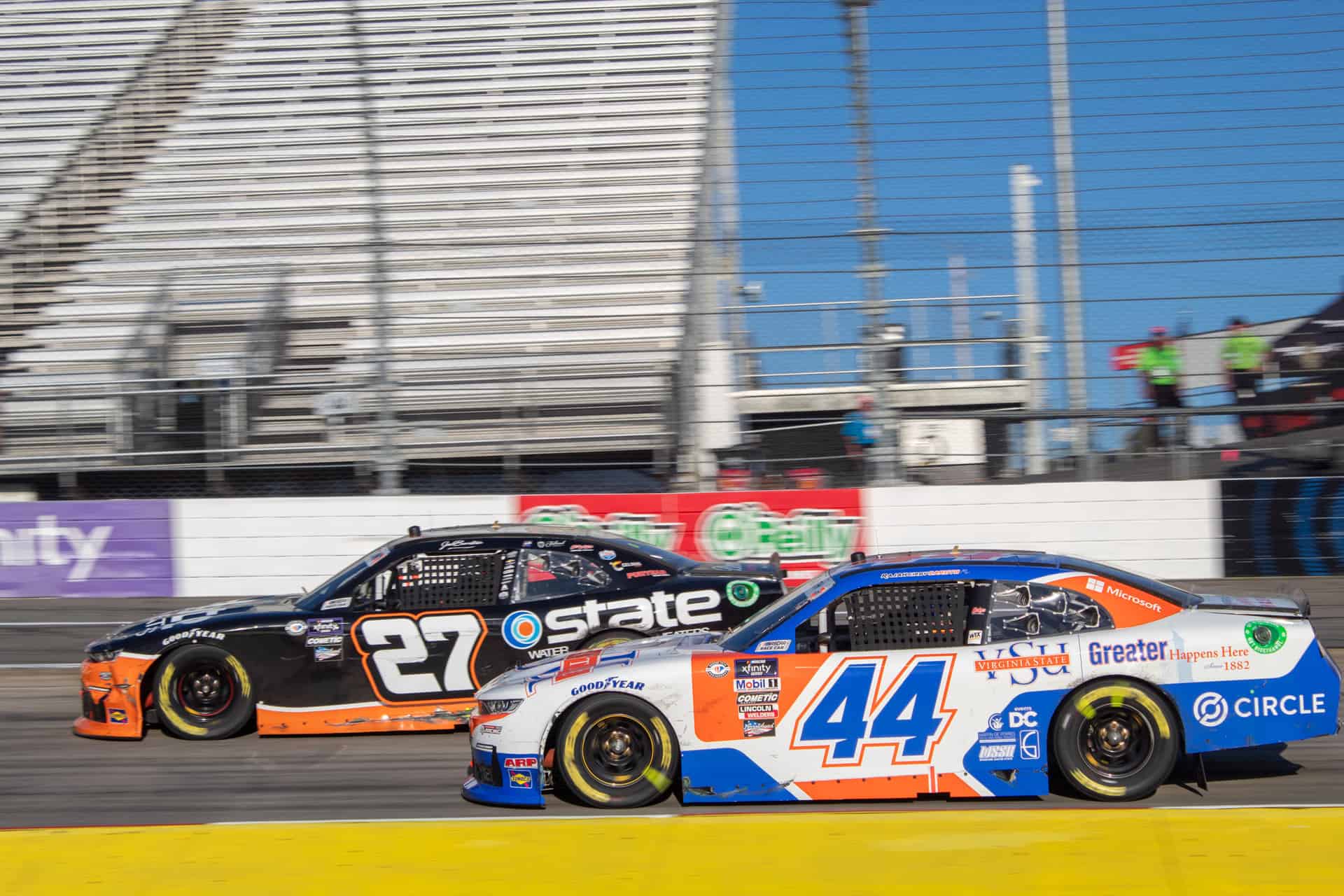 A multi-car wreck with six laps to go turned Martinsville Speedway's backstretch into a parking lot. Somehow Caruth stopped his No. 44 Virginia State University Chevrolet Camaro SS in the middle of the carnage with no damage. Once the track was cleaned following a nearly 30-minute red flag he moved from outside the top-20 to 15th.
In a chaotic overtime finish the Alpha Prime driver slipped into the top-10. Exiting Turn 4, the Washington, D.C. native was eighth. However, Caruth was swept up in the final wreck of the race, sending him across the line in 12th, matching his career-best finish earned in the 2022 running of the Dead On Tools 250.
The race marked Caruth's 18th with the Tommy Joe Martins and Caesar Bacarella-owned Alpha Prime Racing. Throughout his tenure with the team, Caruth's earned two top-15 finishes and five top-20 finishes.
"It's immeasurable, the stuff I've learned driving for Alpha Prime Racing," Caruth said. "Tommy gave me my big break last year. It's great to have a decent finish. We were like shit all day. But to salvage something with the corners there at the end it's alright. So, we're super thankful for Tommy and Caesar and everybody for giving me my opportunities, Circle, VSU, Butlerbuilt, Winston-Salem State, everybody that supported me."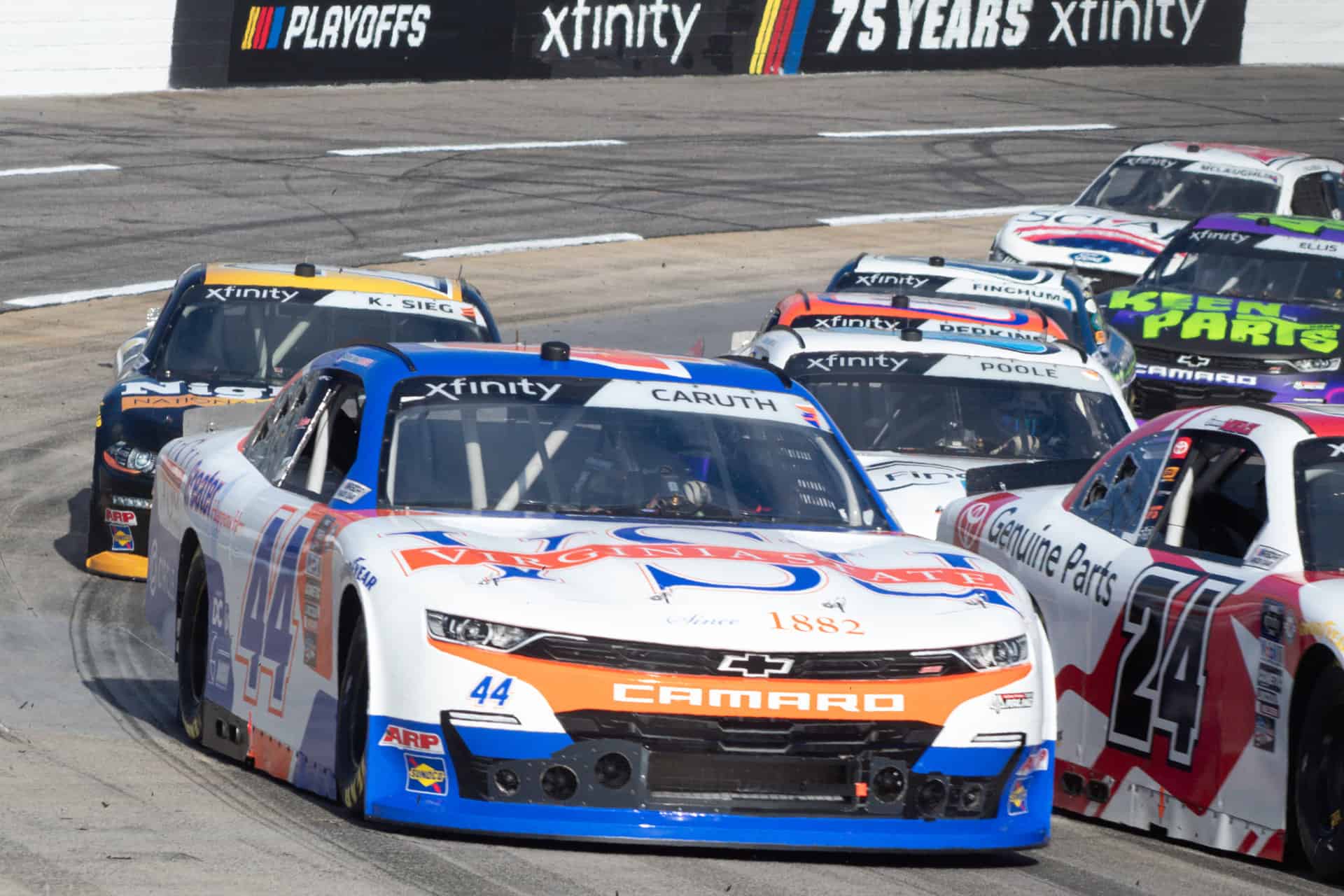 While Martinsville may have marked the final race for Caruth with Alpha Prime in 2023, it isn't his final race of the season. In addition to the NASCAR Craftsman Truck Series season finale with GMS Racing, the 21-year-old will drive the No. 17 Hendrickcars.com Chevrolet Camaro at Phoenix Raceway. The weight of that opportunity is not lost on Caruth.
"I'm real excited for next week," Caruth admitted. "(I) just got to do my best and, I won't try any harder, I can't try any harder. "(I've) just got to work harder and execute a clean race because I feel like I can drive, so just got to drive the thing as fast as it'll go."
The Truck Series season finale, the CRAFTSMAN 150, is scheduled for Friday, November 3 at 10:00 p.m. ET on Fox Sports 1 with the Xfinity Series season finale scheduled for Saturday, November 4 at 7:00 p.m. ET on USA Network. Both races will also be broadcast on the Motor Racing Network and SiriusXM NASCAR Radio, channel 90.