By Seth Eggert, Associate Editor
Crew chief and driver pairings are crucial throughout motorsports. It takes time for new pairings to develop a rapport and understanding between one another. Josh Berry has a unique opportunity to get acclimated to Rodney Childers via the Kevin Harvick Inc. (KHI) Late Model.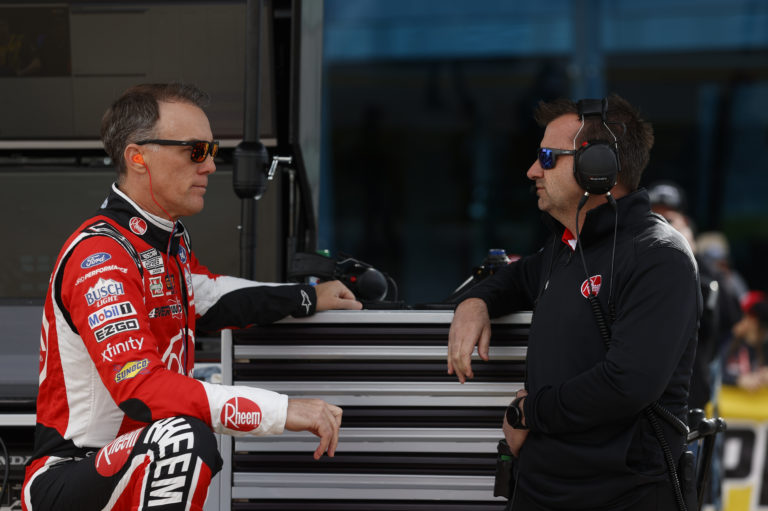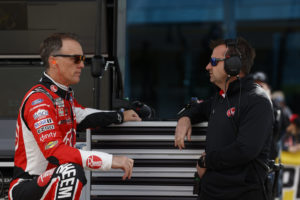 The current JR Motorsports driver will take over the Stewart-Haas Racing's NASCAR Cup Series No. 4 Ford Mustang from Kevin Harvick in 2024 with Childers as a crew chief. With NASCAR's test ban, opportunities for Berry and Childers to build a driver and crew chief relationship are limited.
Besides utilizing iRacing or other simulators, one other place that Berry and Childers could work together is on the racetrack, in Late Model competition. KHI returned to on-track competition with Harvick in the CARS Tour Late Model Stock race at North Wilkesboro Speedway and finished 11th. Layne Riggs will drive the No. 62 Late Model at Caraway Speedway.
Prior to Berry's ascension up the racing ladder with JR Motorsports, he competed full-time in the team's Late Model. The 2020 NASCAR Advance Auto Parts Weekly Series champion has since played the role of crew chief for Dale Earnhardt Jr.'s return to short track competition. Depending on schedules, Berry might be able to drive the KHI Late Model prior to the beginning of the 2024 Cup season.
"I definitely would hope to (but) I'm not sure on our timeline," Berry admitted. "Obviously we have a lot of racing left with JR Motorsports and I'm not sure exactly what our timeline is, and if that would be towards the end of this year or beginning of next year. I most definitely want to do that."
While the team is owned by Harvick, Childers preps the car for competition. Current plans are for the 2014 Cup champion to race the Late Model at some point. Berry, who helped build the JR Motorsports Late Model program, hopes to have a part in building KHI's program.
With the Late Model currently an in-house project, scheduling is the only barrier between Berry and extra seat-time with Childers as a crew chief. Late Models and the NASCAR Gen 7 (Next Gen) don't have a lot in common. The duo could still utilize Late Models to build an understanding in language and cadence for the always important relationship between driver and crew chief.
"We've had conversations [about] that, so that's going to be the plan," Berry explained. "Kevin's going to want to race some, and I would like to race some next year in that thing, but it's just down to that program and how it gets established, I want to play a part in helping that get rolling as I did (with JR Motorsports) before and right now Rodney's kind of single handedly taking it on.
"Any racing that we would do outside of that is completely up to him until they find somebody to take the reins to that program. Once they do that, then I think it'll open the door to run some Late Model races for sure."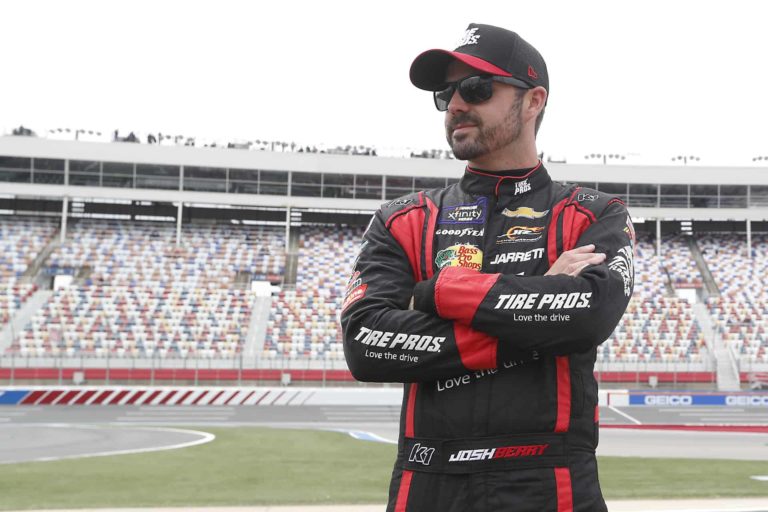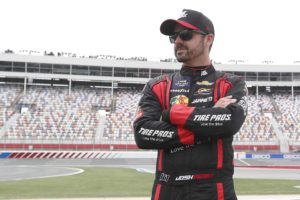 Childers, a former driver himself, recognized Berry's talent early on. The similar paths between the two can lessen the transition time from competing against one another to racing with one another. The merit and skill that Childers has shown as a crew chief is like Berry's behind the wheel.
Using Late Model racing as an icebreaker, Childers developed a respect for Berry's driving talent. That mutual respect between the two has the championship winning crew chief hopeful that he and Berry could run Late Model races together in the future.
"On the Late Model side, you could see (Berry's talent) from the very beginning," Childers said. "The very early days of going to Hickory and running on Saturday night to a year or two later of just completely dominating every time you went. I went through all that same stuff. You talk about making it on merit. He's went about it the same way that I was trying to go about it, so I've just always had a ton of respect for that.
"We both had great opportunities to get to where we are, and to be able to work together and to share some of that on the weekends of watching Late Model races and talking about that kind of stuff is kind of an icebreaker in a way. It makes it fun. Hopefully, we can run some Late Model races together, too. That would be a lot of fun."
No matter how much fun racing Late Models together could be, both Berry and Childers still have championships to chase in 2023. Berry aims to earn a Xfinity title with JR Motorsports, the team that gave him his first shot. Childers, meanwhile, looks to help Harvick close out a NASCAR Hall of Fame worthy career with a second Cup Series championship.