By Jerry Jordan, Editor
There's been a lot of money bet this week on Kurt Busch at Nashville Superspeedway but at +2800 odds I don't see him as a "favorite" bet to win the race. I think Busch is a good mid-tier to longshot bet but I will get to that further down. My favorite NASCAR bet this week goes to Chase Elliott with +900 odds and a fast car qualifying fourth on the grid.
Elliott also has something to prove this week as his car was disqualified last year at Nashville Superspeedway for having five lug nuts loose at the end of the race. He dropped from 13th to 39th and earned just a single point on the day. My gut tells me he will be a man-on-a-mission this week after his post-race debacle in 2021.
Chase Elliott could be a good return on your money and a safe bet this week.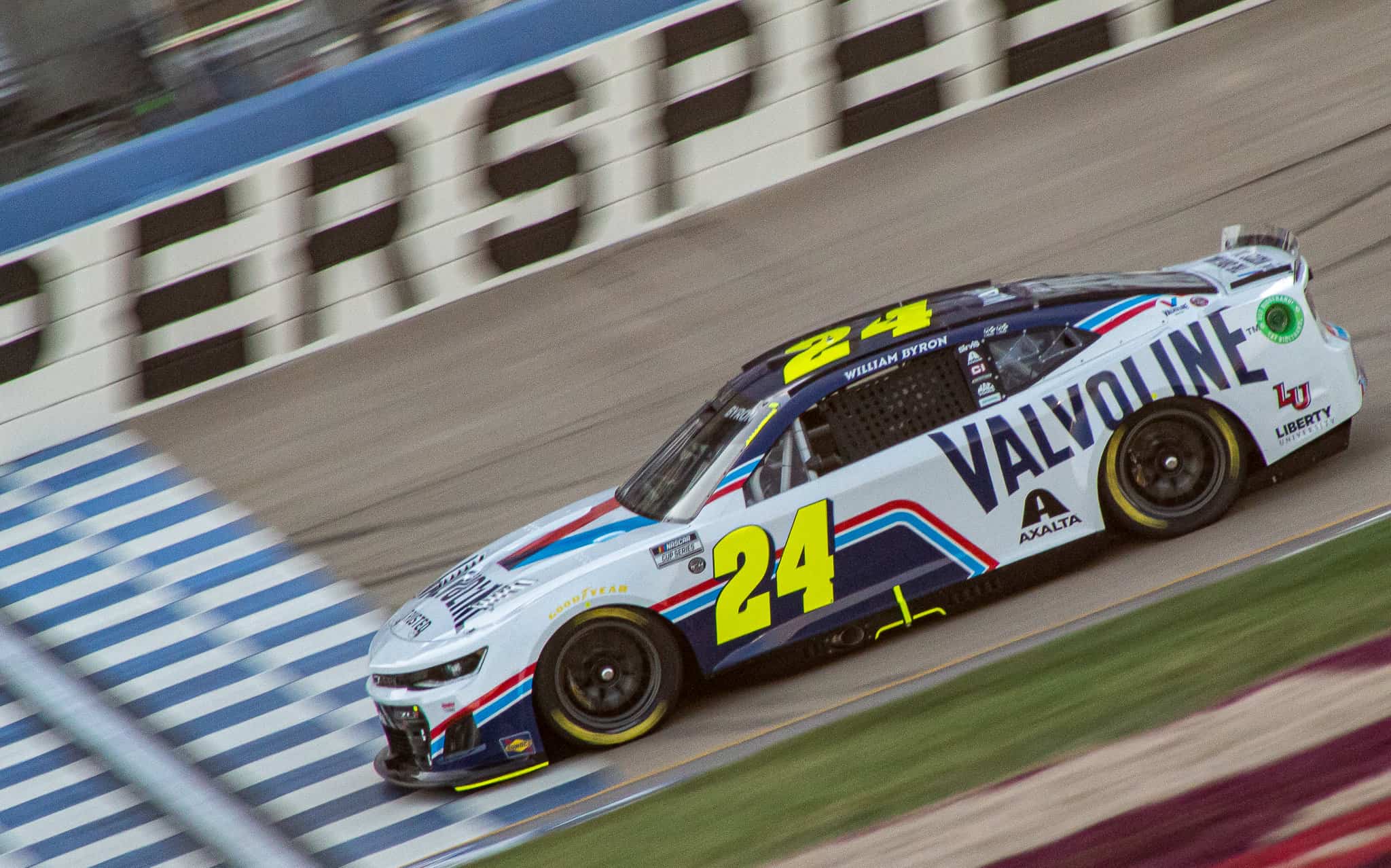 Looking further down the WynnBET Sportsbook oddsmaker's list, I am a little perplexed about which driver stands out as a decent mid-tier value bet – William Byron or Daniel Suarez. Last year, Byron finished third at Nashville Superspeedway but is starting the race today in 13th. That may be why his odds seem a little higher than I thought they would be at +1200. Still, Byron had a solid practice run Friday at Nashville logging fifth after running 39 laps.
On the flip side, Suarez ran 36 laps in practice and was fastest on Lap 36. So, did his crew set the car up to get ready for qualifying on the final run or did they set the car up to come in late in a race run? Without talking to crew chief Travis Mack, I am not sure what the correct answer is but WynnBET has Suarez's odds at +2200 and that makes him a very enticing pick with a $110 payout and your wager returned on a $5 bet. He will start the race from the fifth position.
Suarez is coming off a win at Sonoma Raceway and two weeks of being celebrated as NASCAR's first Mexican-born driver to win a Cup Series race. He has a ton of momentum and the team has been getting stronger each week. In fact, Suarez has been good all season but couldn't shake the bad luck. He's a promising pick for today's race.
Daniel Suarez and William Byron stand out for value bets.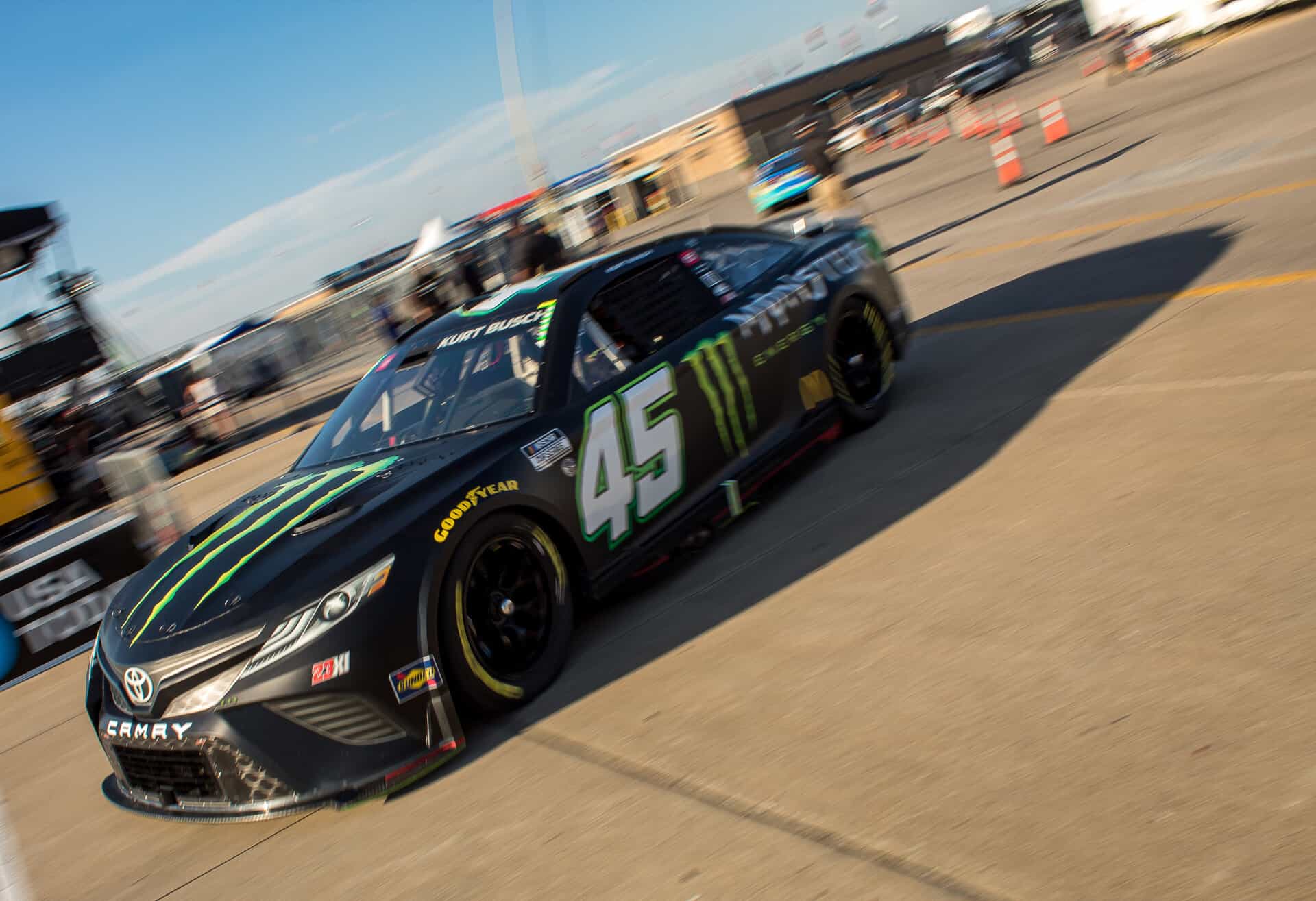 Circling back to Busch, he had the fifth-fastest car in practice after running 44 laps. His fastest lap was on Lap 43 but considering his qualifying position is 19th, I have to assume he and crew chief Billy Scott had the car set up for long runs. Maybe they are expecting a long run to the checkered flag that would allow Busch to move through the field.
Now, before anything happened on Friday bettors were already pouring money into Kurt Busch to win the race. There is no denying that his +2800 odds are enticing but I wouldn't have picked him as a favorite, especially before seeing him on the track. And when I say money was "pouring in" on Busch ahead of Friday's practice runs, I am talking about as much as 20 percent of the early action, according to some betting sites.
I don't need to tell any of you that concrete and asphalt race differently. They also react differently in high-heat situations, like the drivers will experience today at Nashville Superspeedway. The thick tar-like substance that binds asphalt together gets a little softer under intense heat and reacts differently with the tires. Concrete, on the other hand, is more stable during high-heat scenarios.
Looking at Busch's stats, 26 percent (nine of 34) of his wins have come on concrete – six at Bristol, two at Martinsville and one at Dover. Without spending hours going back to check track temperatures, I am guessing that the track temps were considerably lower than what they will be today. Still, as I said at the beginning of this column, I think Busch has a shot at the win and getting $140 plus my bet returned on a $5 wager is the reason why I am putting him down as my longshot pick for the week.
Remember, my suggestions are based on what I see at the track and from past performances by drivers. It's called gambling for a reason and there is no guarantee the drivers I pick will end up in victory lane. If you can't afford to bet, then don't. And if you aren't 21 years of age, you cannot legally gamble, so don't even think about it. Should you have a problem with sports betting or other forms of gaming, you can get help at 1-800-GAMBLER.
| | |
| --- | --- |
| Ally 400 – Nashville Superspeedway | |
| DRIVER | ODDS |
| Kyle Larson | +475 |
| Ross Chastain | +650 |
| Chase Elliott | +900 |
| Denny Hamlin | +900 |
| Kyle Busch | +900 |
| Joey Logano | +1100 |
| Ryan Blaney | +1100 |
| William Byron | +1200 |
| Tyler Reddick | +1400 |
| Martin Truex Jr | +1500 |
| Christopher Bell | +1900 |
| Daniel Suarez | +2200 |
| Kevin Harvick | +2500 |
| Alex Bowman | +2800 |
| Kurt Busch | +2800 |
| Aric Almirola | +4000 |
| Bubba Wallace | +4000 |
| Chase Briscoe | +4500 |
| Austin Dillon | +6600 |
| Austin Cindric | +9000 |
| Erik Jones | +9000 |
| Ricky Stenhouse Jr | +9000 |
| AJ Allmendinger | +10000 |
| Chris Buescher | +15000 |
| Brad Keselowski | +20000 |
| Cole Custer | +25000 |
| Michael McDowell | +25000 |
| Justin Haley | +35000 |
| BJ McLeod | +75000 |
| Corey Lajoie | +75000 |
| Harrison Burton | +75000 |
| JJ Yeley | +75000 |
| Todd Gilliland | +75000 |
| Ty Dillon | +75000 |
| Cody Ware | +100000 |
| Josh Bilicki | +100000 |