By Seth Eggert, Staff Writer
Despite a spin early in the final Stage, Jeffrey Earnhardt recovered to earn a top-10 finish at Nashville Superspeedway.
20 laps into the final Stage of the Tennessee Lottery 250 Earnhardt broke loose under Sheldon Creed. The No. 26 ForeverLawn Toyota GR Supra went for a lazy spin off Turn 4. Luckily for Earnhardt, his Sam Hunt Racing machine was undamaged in the incident.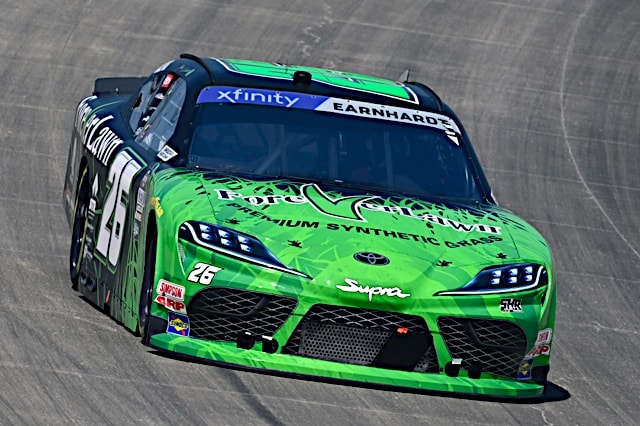 Like much of the NASCAR Xfinity Series field, Earnhardt pitted for fuel and tires under the ensuing caution. He lined up in 20th with several drivers staying out. The third-generation driver avoided another accident on the restart that ended the day for Jeb Burton, Creed, and Joe Graf Jr.
With split strategies throughout the field, Earnhardt cruised, picking off positions over the first half of the 58-lap green flag run. As drivers that stayed out pitted for fuel, the 33-year-old shot up the running order. Over the final 15 laps he followed Ryan Preece by both Ryan Sieg and Austin Hill for position. When the checkered flag waved, Earnhardt crossed the line in seventh.
"Solid weekend for our Sam Hunt Racing No. 26 Toyota GR Supra," explained Earnhardt. "We ran pretty decent in practice…made a lot of changes that we felt were in the right direction. I felt like we made some speed and that we made the right changes that we needed to be good for the race and qualifying. We made a couple of more adjustments, went out for qualifying and was a little bit free, but we still put together a decent qualifying run, and started 11th in the race.
"We kept adjusting on it all day long and got a little too far out of the box, but Allen [Hart] and all of the guys dialed it back in and got it pretty solid right there. I think we just needed a little more speed to be a race-winning car. I'm really happy for all the guys at Sam Hunt Racing who put together a solid weekend like this. All in all, a good weekend. We'll take the momentum from this, build on it and go get them in Atlanta."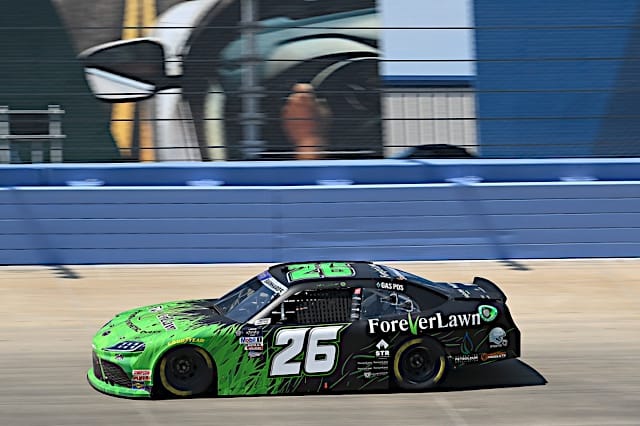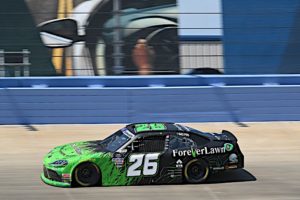 Earnhardt qualified 11th at the 1.333-mile track. He finished the first two Stages in 15th and 12th respectively. With both finishes outside the top-10, he didn't score any additional points.
The seventh-place finish was Earnhardt's second top-10 of the 2022 season. It was also the fifth top-10 finish in his Xfinity Series career. For Sam Hunt Racing it was their third top-10 finish as an organization.
Earnhardt's next scheduled race with Sam Hunt Racing is the Alsco Uniforms 250 at Atlanta Motor Speedway on July 9.
Featured Photo Credit: Photo by Christian Koelle / Kickin' the Tires.