By Cole Cusumano, Contributor
CONCORD, N.C. – The hits keep on coming for NASCAR Cup Series playoff drivers … literally.
The sentiment comes after Hendrick Motorsports announced Thursday that Alex Bowman won't compete at Talladega (Ala.) Superspeedway this weekend. An incident four days prior at Texas Motor Speedway left the 29-year-old suffering from concussion-like symptoms.
Like a large portion of the field in the Round of 12 opener, the Arizona-born driver fell victim to a right-rear tire issue, in which the rear of his No. 48 kissed the turn four wall. After what Bowman called the "hardest hit" of his life, he went on to complete the race, five laps off the pace.
"We're in a space where the rear impacts on these cars aren't where they need to be and [NASCAR] has work that they need to do," Bowman told Kickin' the Tires. "I watched the video of myself from Texas and it looks like I barely hit anything. I can tell you, it didn't feel that way."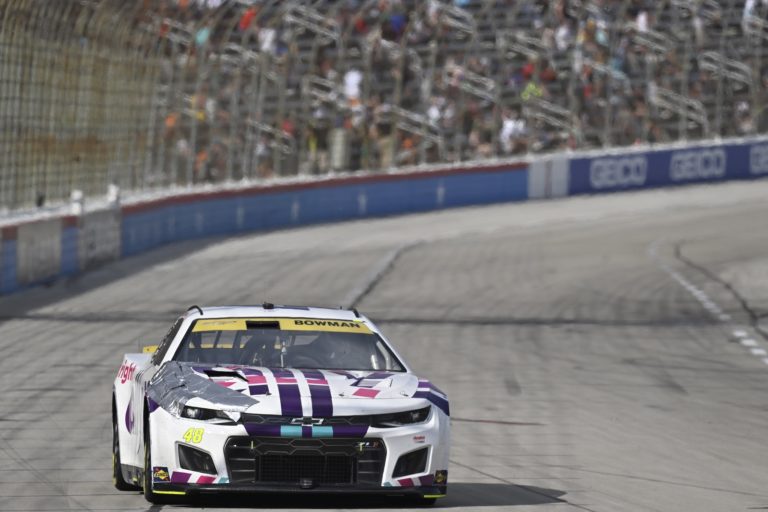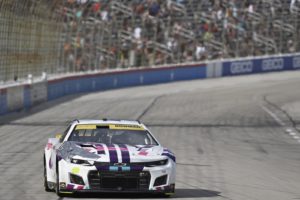 If Bowman's had been the only incident of concern at Texas, it would've still been one too many, but that wasn't the case. Martin Truex Jr. took a hit similar to Bowman at the 1.5-mile track, then radioed the team that the impact, "f**king hurt."
The biggest scare of the day came from Cody Ware, who pounded the turn four wall and then careened into the pit wall. Ware had to be taken to the infield care center on a stretcher, but was cleared to race earlier this week.
Perhaps the most alarming thing about Bowman's incident is that it wasn't the first to sideline a driver this season.
Kurt Busch was forced to relinquish his playoff spot after a crash during qualifying at Pocono Raceway on July 23, where he was also left with concussion-like symptoms following an eerily similar impact to the one Bowman experienced.
Two months later, Busch has yet to be cleared to return to competition and history has repeated itself. Instead of the sanctioning body taking the incident as an immediate call-to-action, drivers have continued to get rattled by the rear impacts taken by the Next Gen car.
Denny Hamlin, Kevin Harvick and Rodney Childers haven't been shy on social media in their criticisms and pleas for change to the seventh-generation stock car. However, there appears to be little sense of urgency from NASCAR.
Pretty disappointing that our sanctioning body refuses to acknowledge or accept any responsibility for drivers getting hurt. It's the same THEY said. WE knew better. It's wrong these drivers continue to get taken advantage of by the system.

— Denny Hamlin (@dennyhamlin) September 30, 2022
"I think things are going to change going forward, [but] we're in a position where they can't change the rear clip in the middle of the season," Bowman said. "That's part of it and it's a learning process with a new race car. I think everybody would've liked it to be better – NASCAR included – and they're working on making it better."
The question now is, when will change come and how many drivers could get hurt before it does?
The NASCAR Cup Series now heads to Talladega – one of the most treacherous tracks on the circuit, where speeds reach close to 200 mph – with a spot in the playoff Round of 8 on the line for 11 drivers.
How are teams supposed to feel comfortable pushing the limits for victory when driver safety is the lead topic of conversation?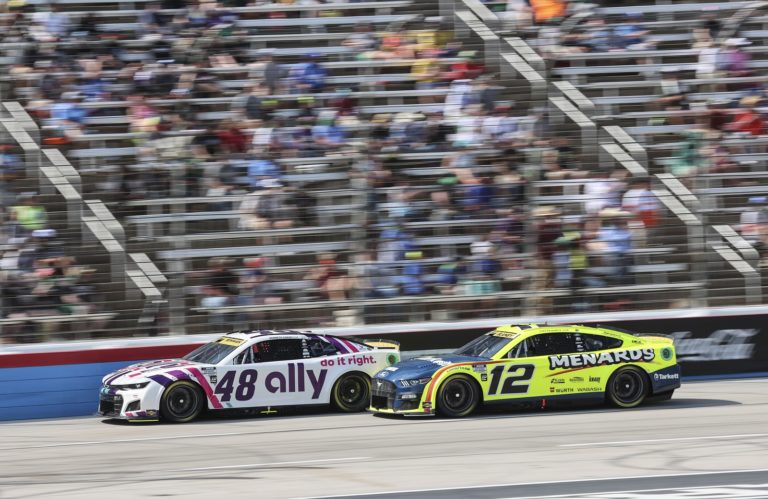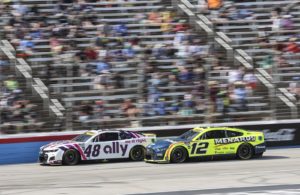 The regular-season finale at Daytona (Fla.) Int'l Speedway saw an astonishing 20 cars wreck out of the race, with only 10 drivers finishing on the lead lap. If the same trend follows at Talladega, it could continue to create backlash toward NASCAR over these safety concerns.
Bowman noted that, when people's livelihoods and personal lives are at stake, action must be taken.
"I wish things would've happened sooner, but at least we are currently working on it and hopefully it does get better," Bowman said. "It's unfortunately a tough spot for everybody and hopefully everybody gets out of Talladega safely."
Per NASCAR, Bowman has been granted a playoff waiver, if he's able to resume racing in the Round of 12 finale at North Carolina's Charlotte Motor Speedway on Oct. 9, during the Bank of America ROVAL 400. It's a race in which Bowman has never finished worse than 10th.
Noah Gragson will take over driving duties for Bowman in the No. 48 Chevrolet this weekend, while Justin Allgaier has been tapped to pilot the No. 62 Chevrolet for Beard Motorsports at Talladega.
Both drivers are competing for the NASCAR Xfinity Series championship this year, and while Gragson has expressed some reservations about completing his remaining Cup Series obligations (though he will do so, he confirmed recently), Allgaier explained in advance of Sunday's YellaWood 500 that he feels confident from a safety standpoint when it comes to the added driving duties he'll have this weekend.
"I won't lie, the thought did cross my mind (of not racing the Cup race)," Allgaier told SiriusXM NASCAR Radio on Friday. "But, on the other side of it, there are still things that I want to accomplish in my career on the Cup side. For me, I've always been faith based … and I know that tomorrow is never guaranteed. It doesn't matter if I'm racing cars, driving my passenger car or walking down the street. I thought about it a lot and had a lot of conversations with my wife (Ashley) … but I have a lot of trust in the equipment I'm driving, in how it was bolted together and the parts and pieces that were used.
"I'm in the lucky position where [Beard Motorsports] actually runs a lot of the same interior parts that we do at JR Motorsports, because of Noah Gragson [driving for them]. Based on that, I'm very comfortable with where the seat is; I'm running my own seat insert, so I have a lot of things specific to me that I come there to run with," he added. "Had it not been for that, I wouldn't have taken the role on."
It's a case where safety continues to be at the forefront of the conversation, even amid the drama of a playoff battle at the top level of NASCAR.