By Seth Eggert, Staff Writer
CONCORD, N.C. – NASCAR Playoffs driver Alex Bowman will miss the Yellawood 500 at Talladega Superspeedway. Bowman has been ruled out after experiencing concussion-like in a crash at Texas Motor Speedway last weekend.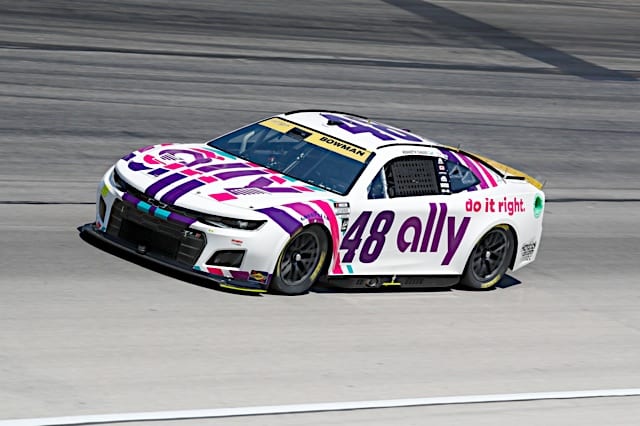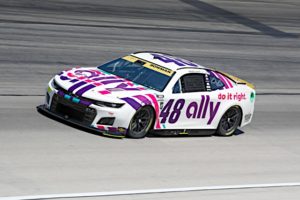 Bowman's crash happened on lap 97 of the Autotrader Echo Park Automotive 500. The No. 48 Ally Chevrolet Camaro ZL1 suffered a tire failure, sending the Tucson, AZ native spinning tail-first into the outside wall.
The accident was eerily similar to Kurt Busch's at Pocono Raceway in July. Unlike Busch however, Bowman's was in the race. The Hendrick Motorsports driver finished the race five laps down, completing over 230 laps after experiencing a concussion-inducing crash.
Following the crash Bowman was 12th on the NASCAR Cup Series Playoff grid, 30-points below the cutline, currently held by Daniel Suarez. The 29-year-old would likely be granted a waiver if he is able to return for the Bank of America ROVAL 400 at the Charlotte Motor Speedway ROVAL.
"Alex Bowman will not compete in Sunday's NASCAR Cup Series playoff race at Talladega Superspeedway after experiencing concussion-like symptoms following an accident in the Sept. 25 event at Texas Motor Speedway," Hendrick Motorsports stated in a press release.
"Bowman, the title-contending driver of the No. 48 Ally Chevrolet Camaro ZL1 for Hendrick Motorsports, was evaluated by physicians today in Charlotte, North Carolina. Noah Gragson will fill in for Bowman this weekend."
Bowman also put out a statement on social media.
"After ongoing medical evaluation due to concussion-like symptoms, I will not be driving the No. 48 Ally Chevrolet at Talladega," Bowman wrote. "I'm disappointed but know my health is the number one priority. I am committed to follow all medical guidance to ensure I can return to competition as soon as possible."
— Alex Bowman (@Alex_Bowman) September 29, 2022
JR Motorsports driver Gragson will take the reins of the No. 48 Ally Chevrolet Camaro ZL1 at Talladega. In 13 NASCAR Cup Series starts to date, the 23-year-old has one top-five finish in the 2022 regular season finale at Daytona International Speedway.
In 129 NASCAR Xfinity Series starts, the Las Vegas, NV native has 12 victories, two on superspeedways. Gragson's first career win came at Daytona in 2020. He won the most recent Xfinity race at Talladega earlier this year.
Gragson was already scheduled to drive the No. 62 Beard Oil / South Point Chevrolet Camaro in the Yellawood 500. Replacing him in the Beard Motorsports Chevrolet is fellow JR Motorsports driver Justin Allgaier.