AVONDALE, Ariz. — Three drivers were eliminated from Playoff competition following Sunday's NASCAR Championship race at Phoenix Raceway. Ross Chastain, Christopher Bell, and Chase Elliott were unable to finish ahead of Team Penske driver Joey Logano who drove a flawless race to secure his second Cup Series championship.
Chase Elliott finished 28th in the race after being unable to overcome damage from contact with the inside wall. Chastain appeared to have a run and Elliott turned down into Chastain. Elliott spun into the wall and ended up finishing two laps down. After the race, Elliott refused to speak about his perspective of what happened. Instead, he just said that he was disappointed but proud of his team.
"Just disappointed, obviously, ended our day and ended our chance at a win or a championship. Just disappointing. Looking forward to the off-season, and really proud of our team for the fight that we put in today.
"I felt like we just kind of peaked right there before we crashed, and I felt like we got our car driving pretty good, we just had our best pit stop of the day, so that was all really solid. And heck, we were right there next to the 22. I thought we had a shot at it all the way up until we didn't, and that's unfortunately the way it goes sometimes.
After back-to-back walk off wins to advance to the next round of the Playoffs, Christopher Bell was unable to compete for the title in the waning laps at Phoenix after a slow pit stop on the last and final pit stop of the race. Joe Gibbs Racing reported that the left rear tire changer caught his finger between the nut and the spindle. Bell was able to climb back through the field to finish 10th after restarting 16th.
"I think the season was successful. To get to the Final 4 is what every driver in NASCAR's goals are. I'm very proud of that effort. With 40 or 50 to go, the last green flag pit stop we put ourselves in position to race for it. You can't ask for much more than that.
Looking towards next year, I think we have potential to be stronger yet, and certainly we have room to improve at Phoenix. Yeah, I'm very content with where we ended the season and proud of the effort on this 20 car. I'm excited about the future with Joe Gibbs Racing."
Ross Chastain's car roared to life too late in the race to catch race winner Joey Logano. Chastain was running faster lap times than the eventual race winner but was unable to overcome a near 2 second deficit that Logano had built up. When the checkered flag waved, Chastain crossed the line in third. After the race, Chastain said he was not sad at all but more proud of how far his team has come.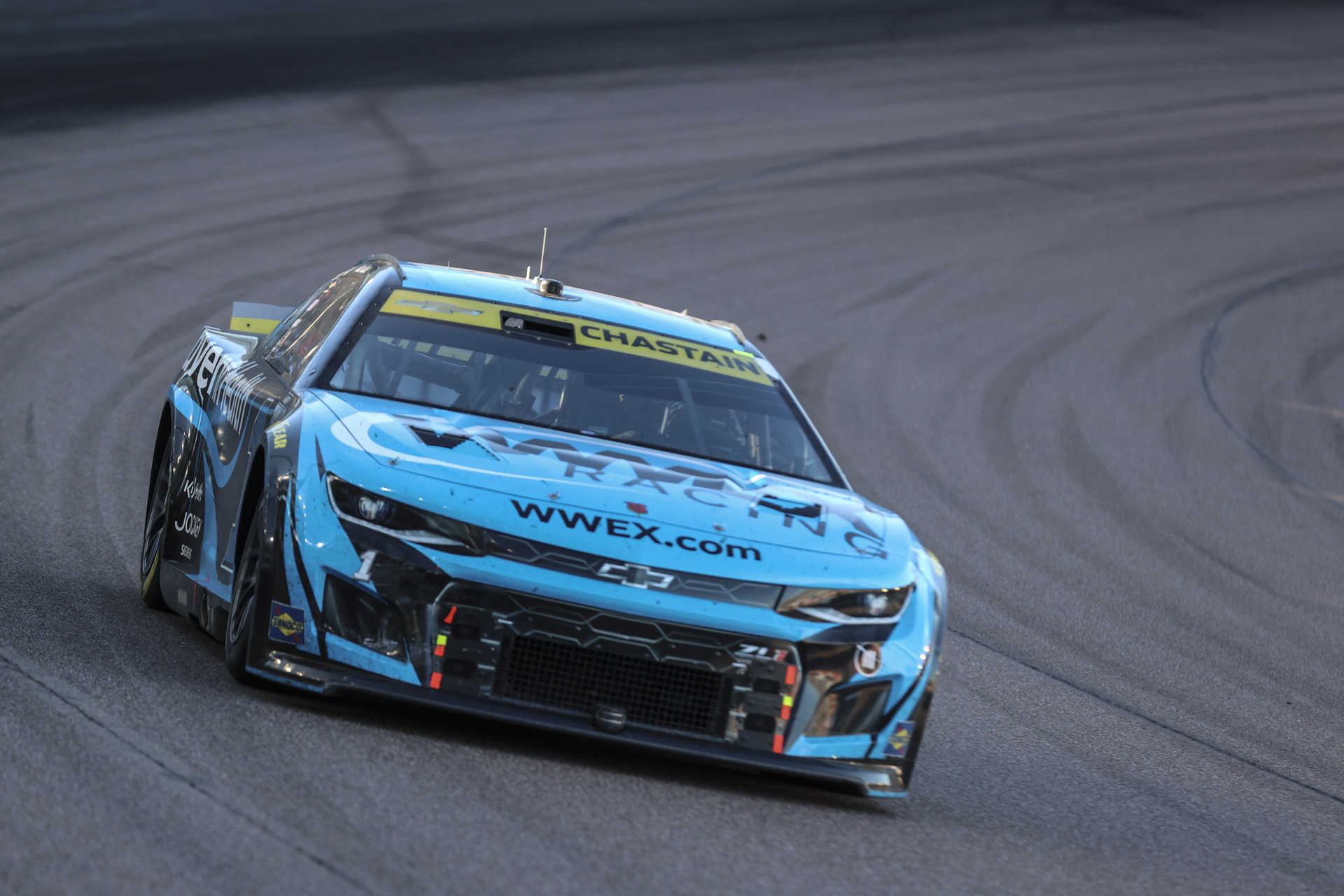 "I never believed that we were out of it. We started 25th and drove to the top 10 quickly, top 15 quickly and then top 10, and kind of raced around there, fought the balance of our car and knew if we got it right, we were going to have a shot. On the final pit stop we got it right, fired off the best, together with a good pit stop, together with a good restart, with a good — however many laps we made to the end there, and that was the best we were.
"That's what makes me so happy is we can just keep fighting and no one is ever upset. Like we keep our world small. We all do our jobs. Everybody at Trackhouse just put forth their best effort throughout the season, and we ended as strong as I've ever seen us. Everybody stepped it up in the sport, in the playoffs here at the end, and we did the same thing. I'm proud of that."
Though these drivers Championship hopes are over this year, the 2023 season is only three and a half months away. The green flag will fly on the new season at Daytona International Speedway on February 19, 2023.